Another Backdated Entry: Nine Emperor Gods Festival(Ampang)
Yupz…it's another backdated entry…this shows how inefficient I am to blogging…but anyways,an update is still an update…no matter how many days,weeks,months,years,decades,centuries,millenniums,light years,etc…away it may be…lols =_="
This is gonna be a post with lotsa pictures(hence less text)…ready?
On the
10th of October
…we went to
Ampang
…for what purpose? Keep on reading…
Arrived around lunch time…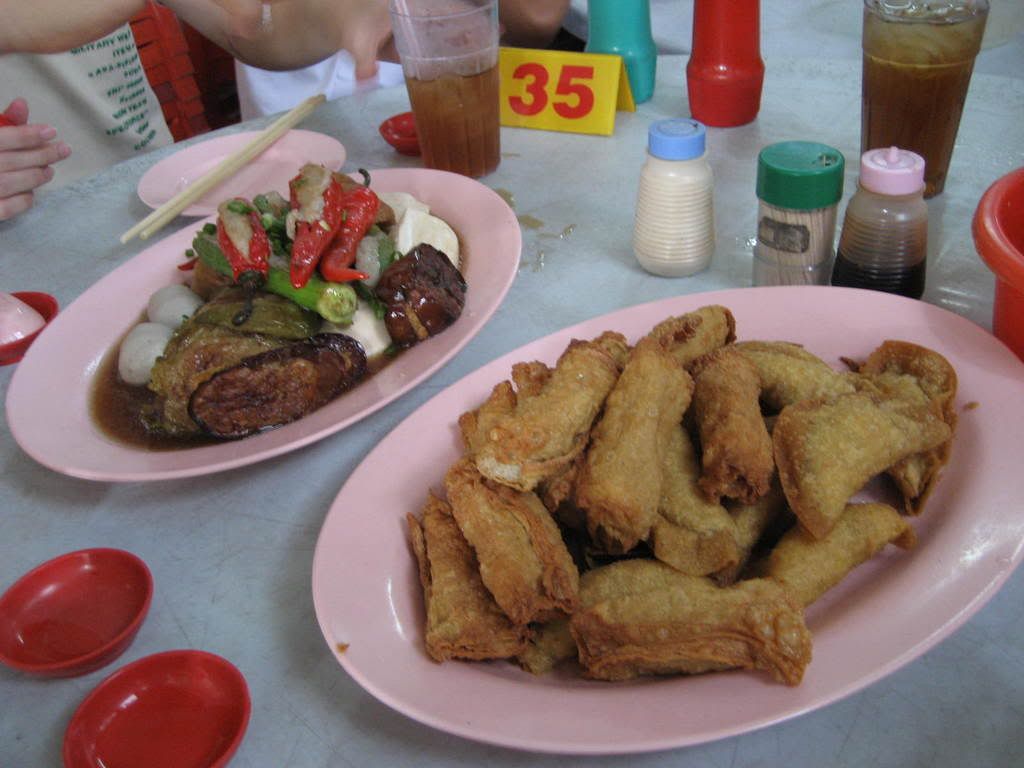 Of course when you're in
Ampang
…ya gotta have
Yong Tau Foo
!!! =D
Everyone gembira-gembira makan…
When in Rome,do what the Romans do…
So in
Ampang
,do what the Ampang-ans do? =_="
After lunch,went to watch a movie…
Hairspray
…would not comment much on it…since I do not really appreciate musicals =_=" Well then,moving along…
Lepak-ed at
Kah Peng
's place…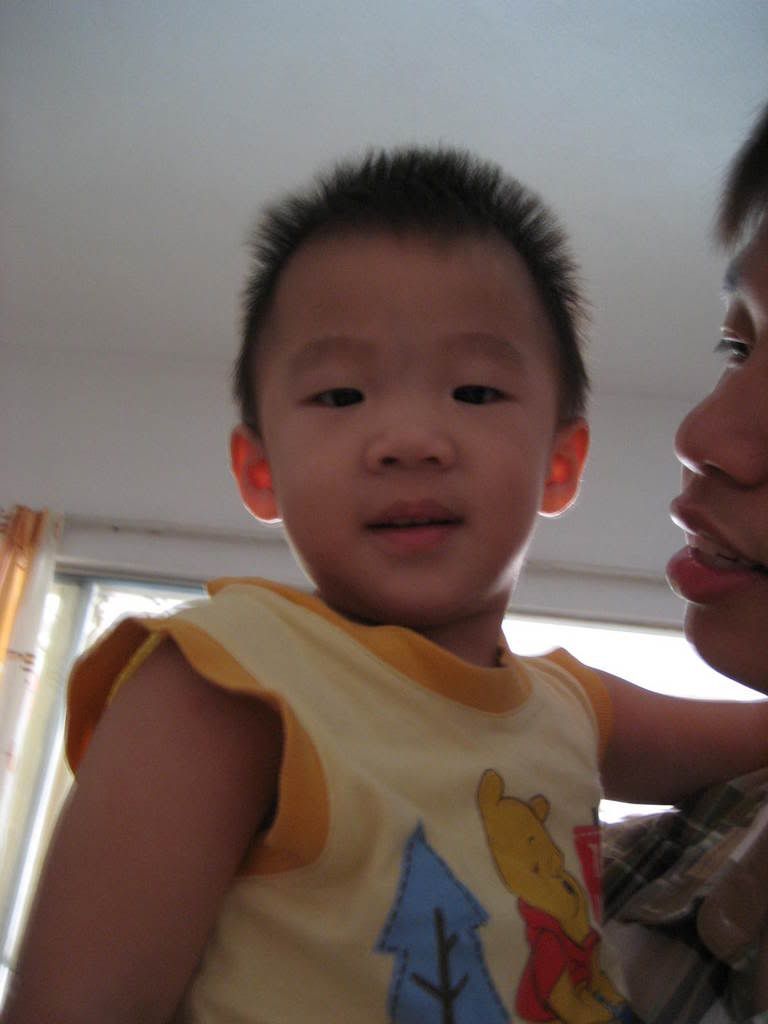 This young chap was entertaining us…kawaii?
Future Formula 1 Driver…might be a better rookie driver than
Lewis Hamilton
?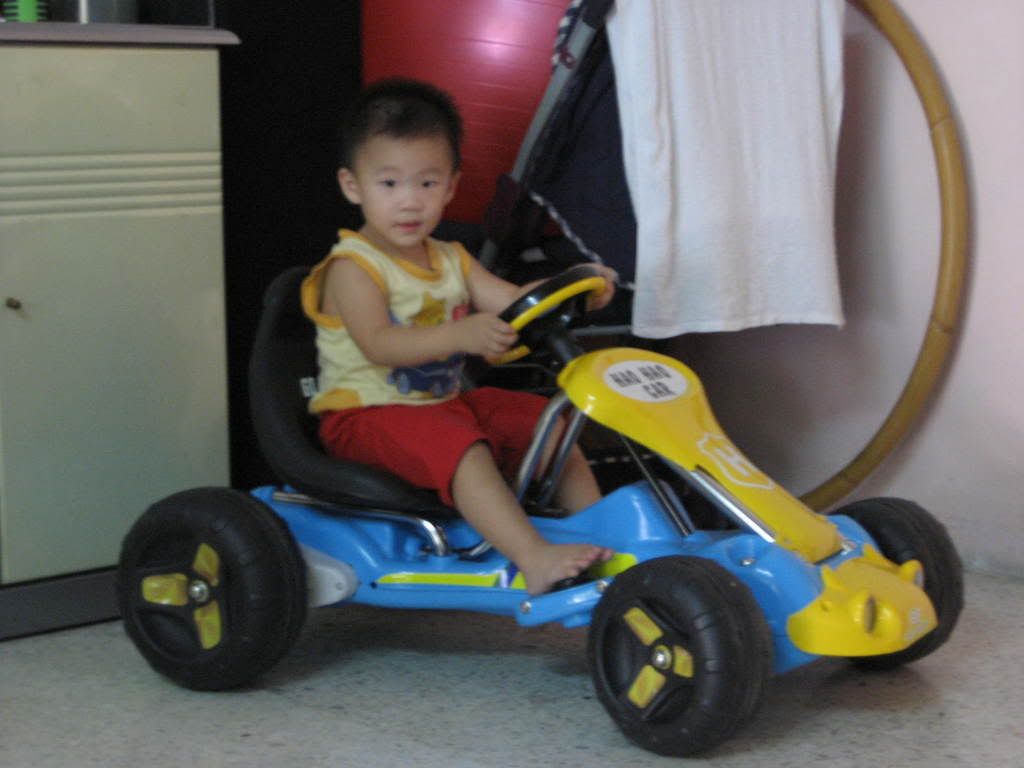 Wanna intro? Take picture together? Ask for an autograph? Ask
Kah Peng
of course…hehe
As night approaches,went to have dinner first before the main event…as to why we were so anxious to be there…apart from
Ampang Yong Tau Foo
=P It was the celebration of "
Gau Wong Yeh
"(
9 Emperor Gods Festival
)…click
here
to know roughly about what this festival is all about(or just use
Google
)…here in
Ampang
,it's a smaller scale as compared to the one in
Penang
…
Ok…loads of pictures time…
Flag-bearer kids…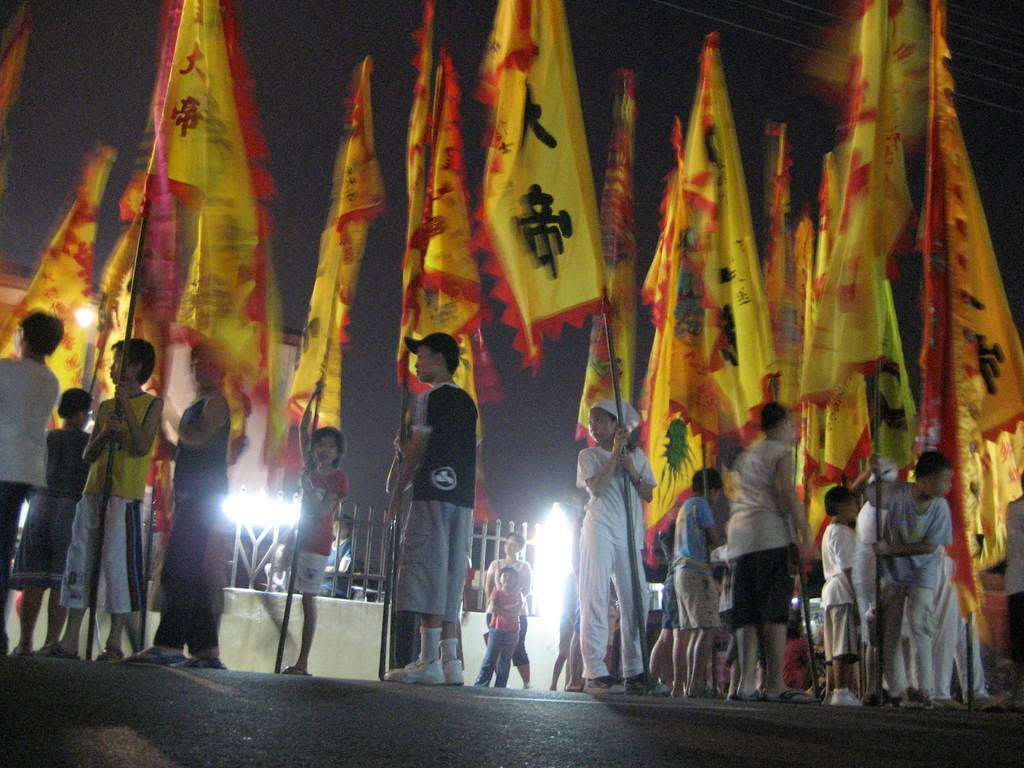 Kinda like Sports Day during schooling days?
This was the first vehicle of the "parade"…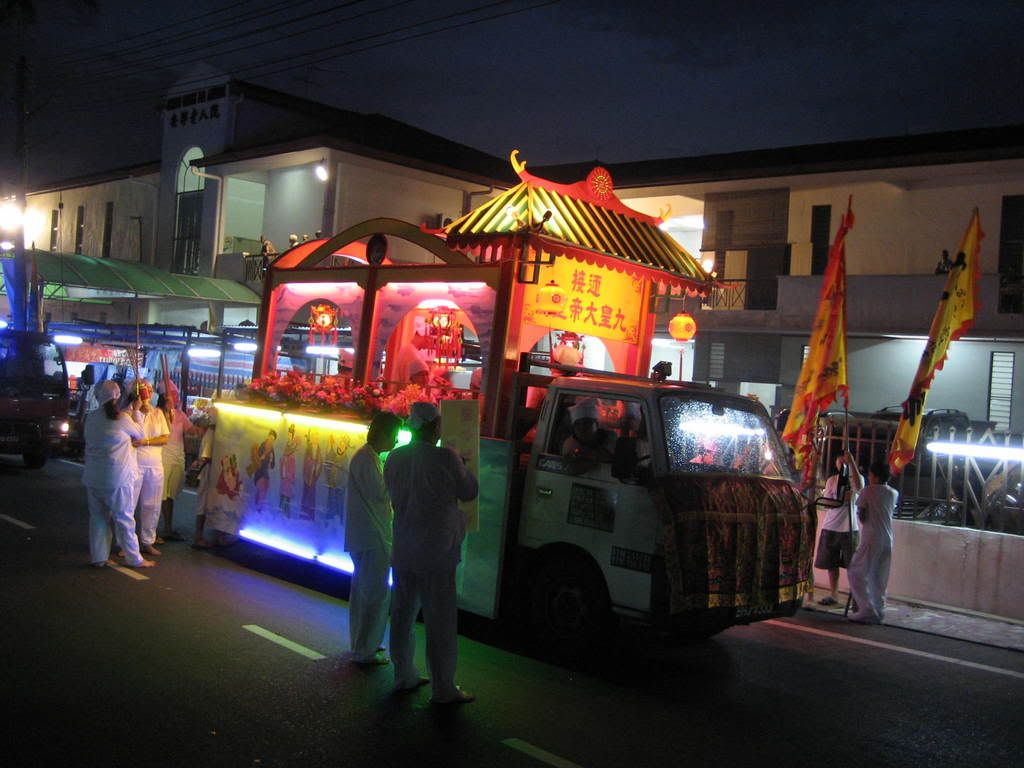 "Pimp my truck…"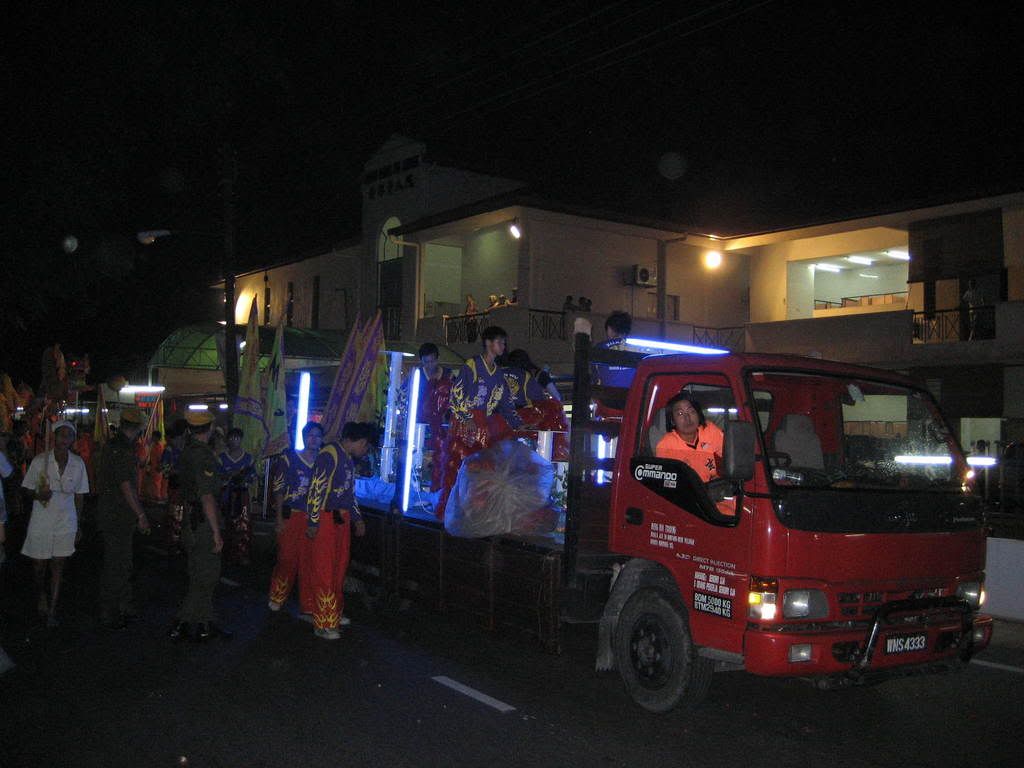 Marching lions…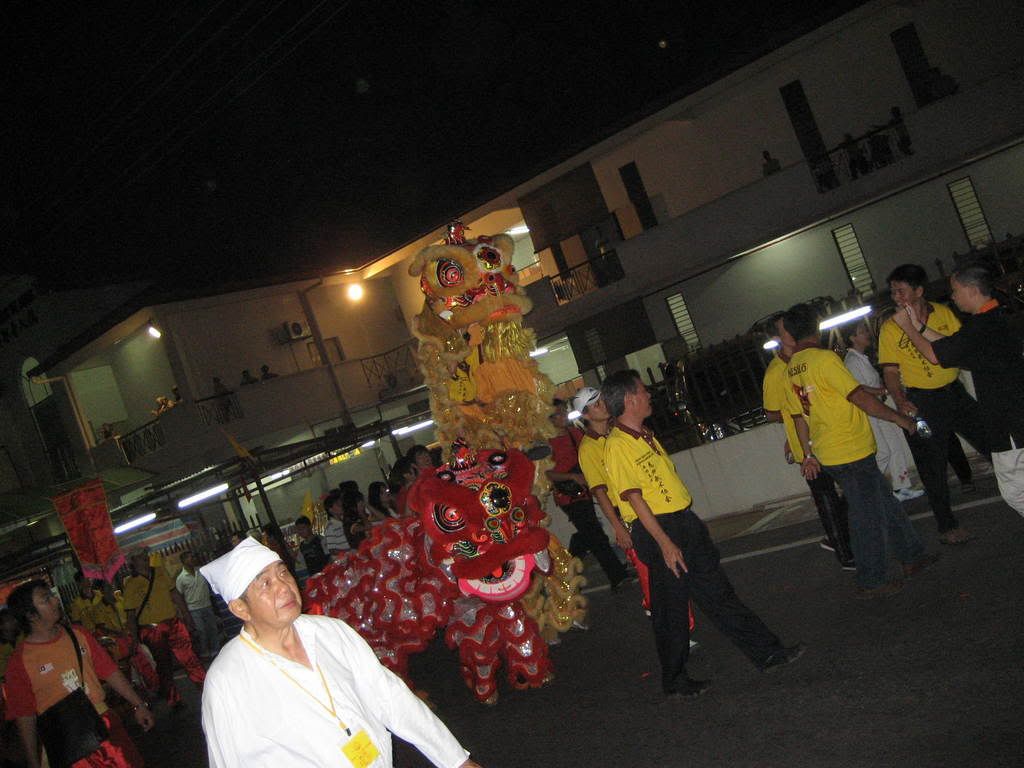 No…
Chinese New Year
haven't arrived yet…
Flying dragon…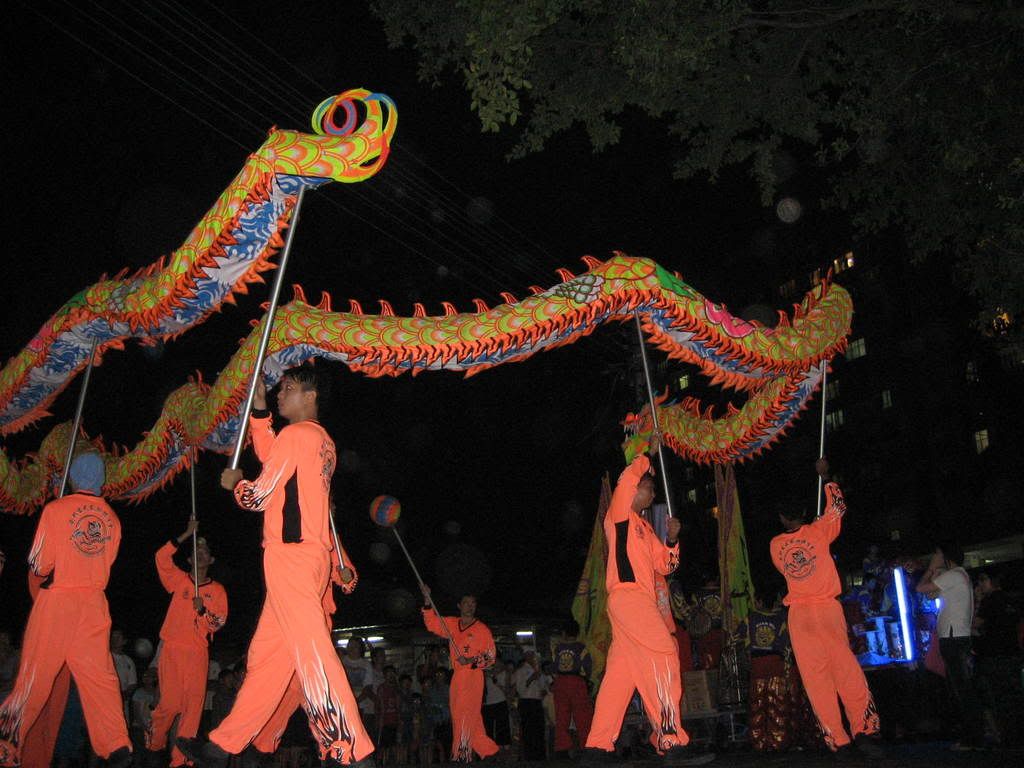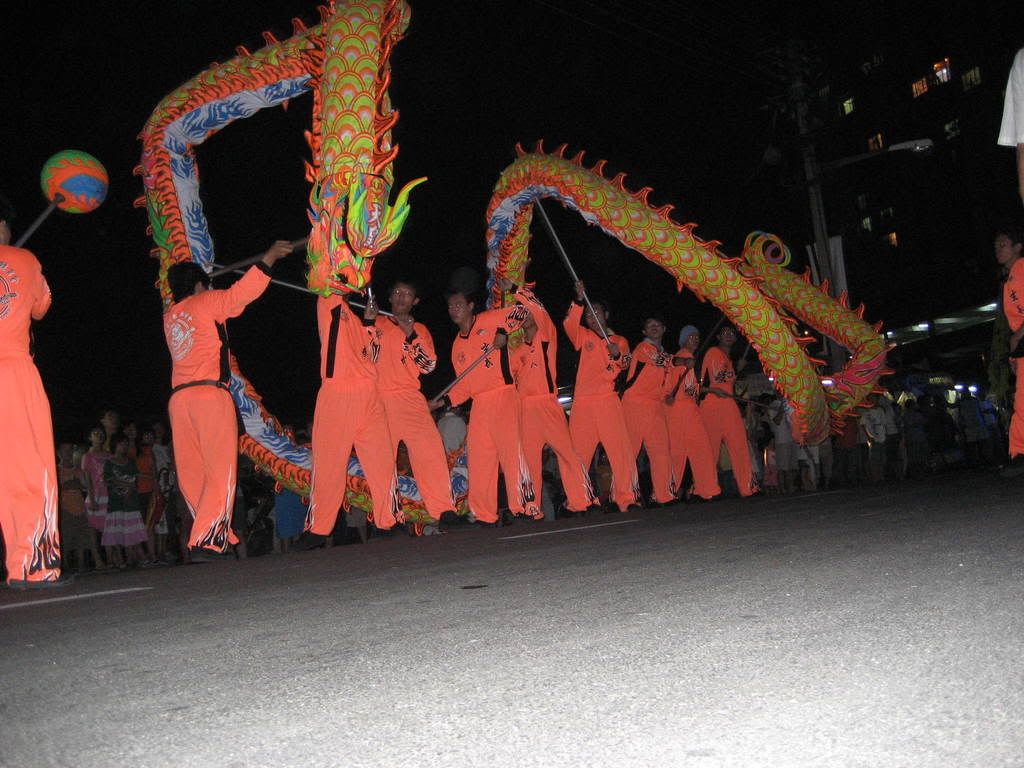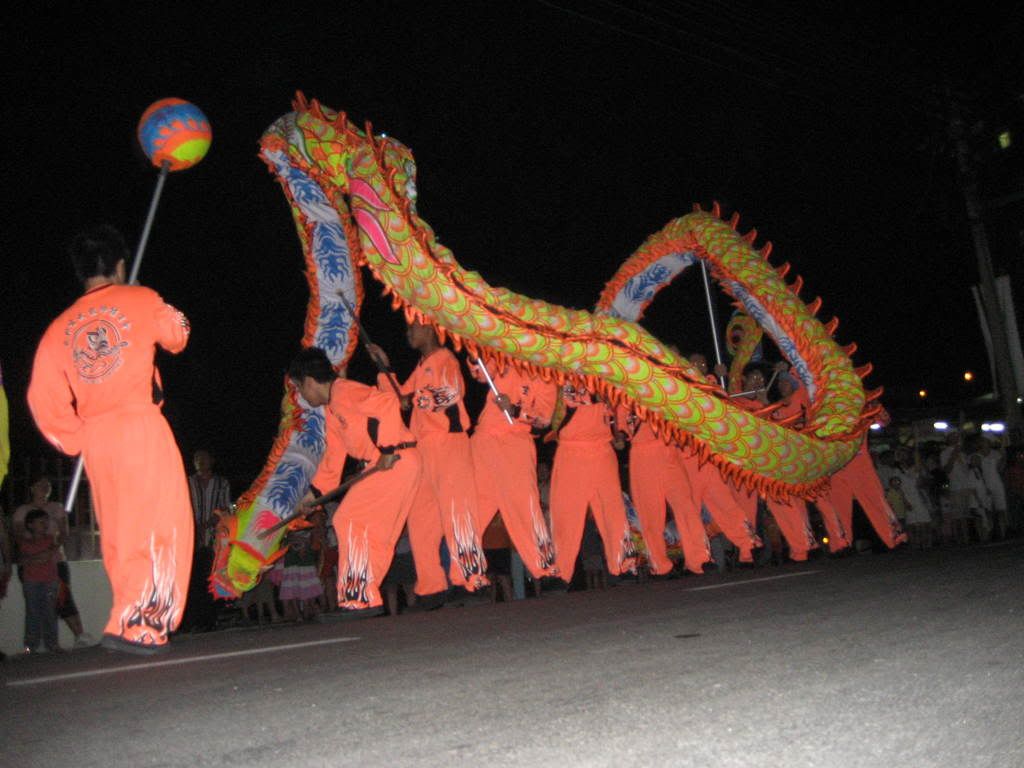 Hmmm…those
orange
clothing reminds me of
Naruto
(the Anime) =_="
And lastly,after all those fancy-fancy stuff…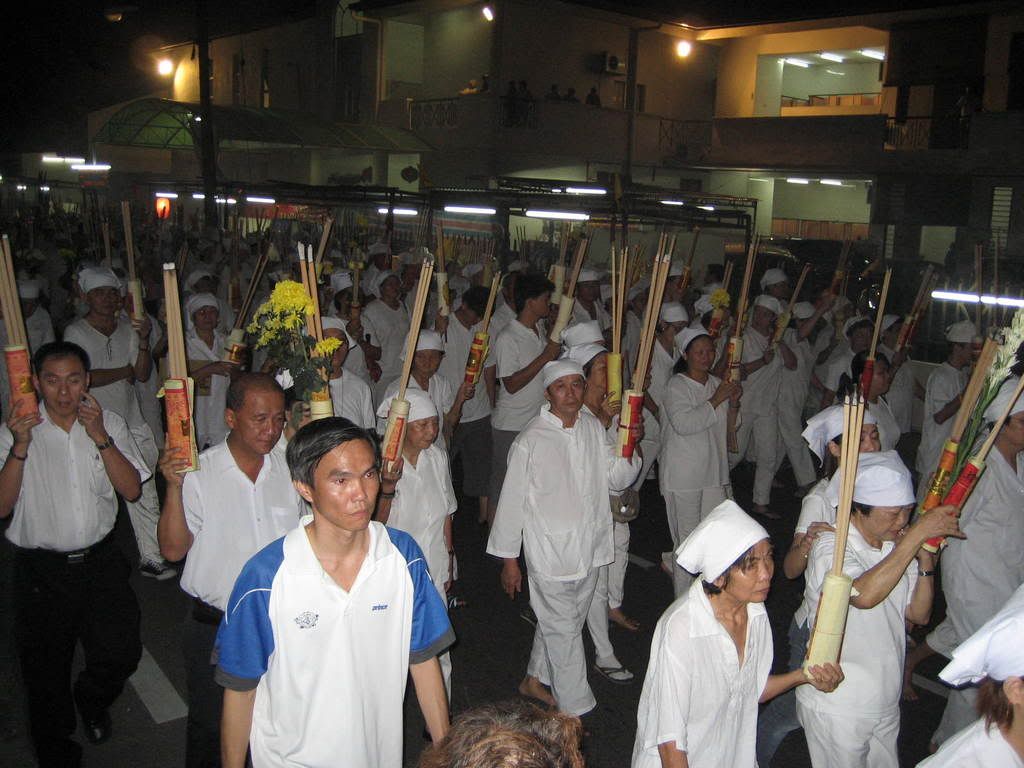 The devotees followed…with lighted joss sticks
Since the road now is clear to walk…proceeded to the temple…
Entrance…with all the stalls set-up like Pasar Malam style…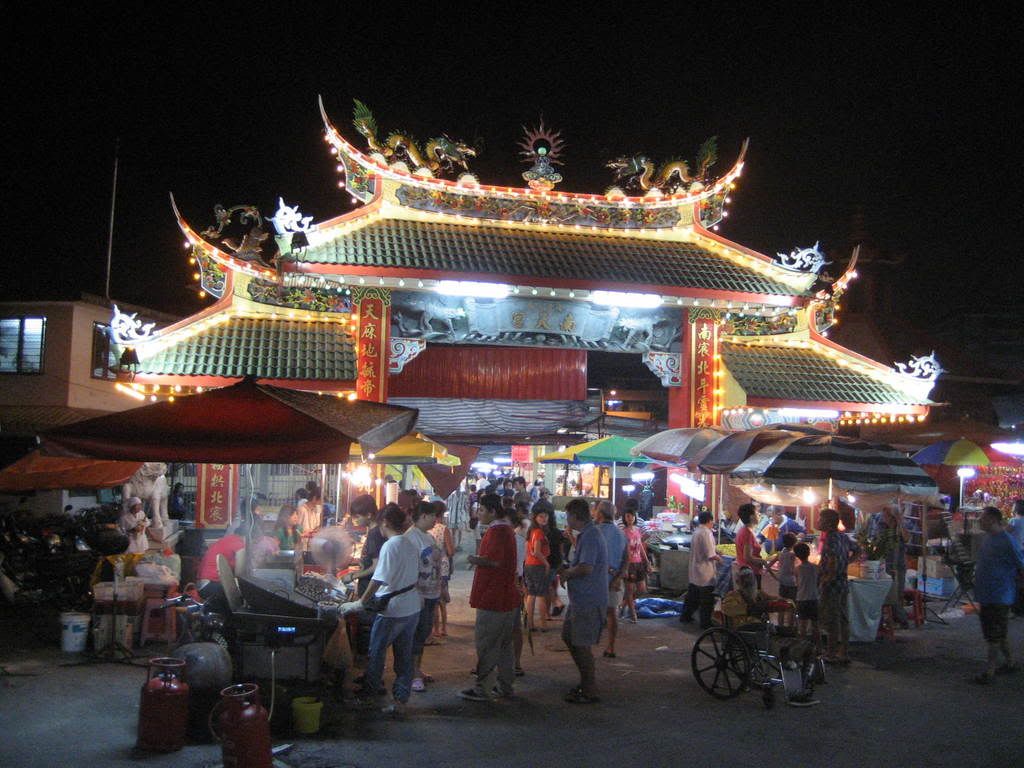 Entering…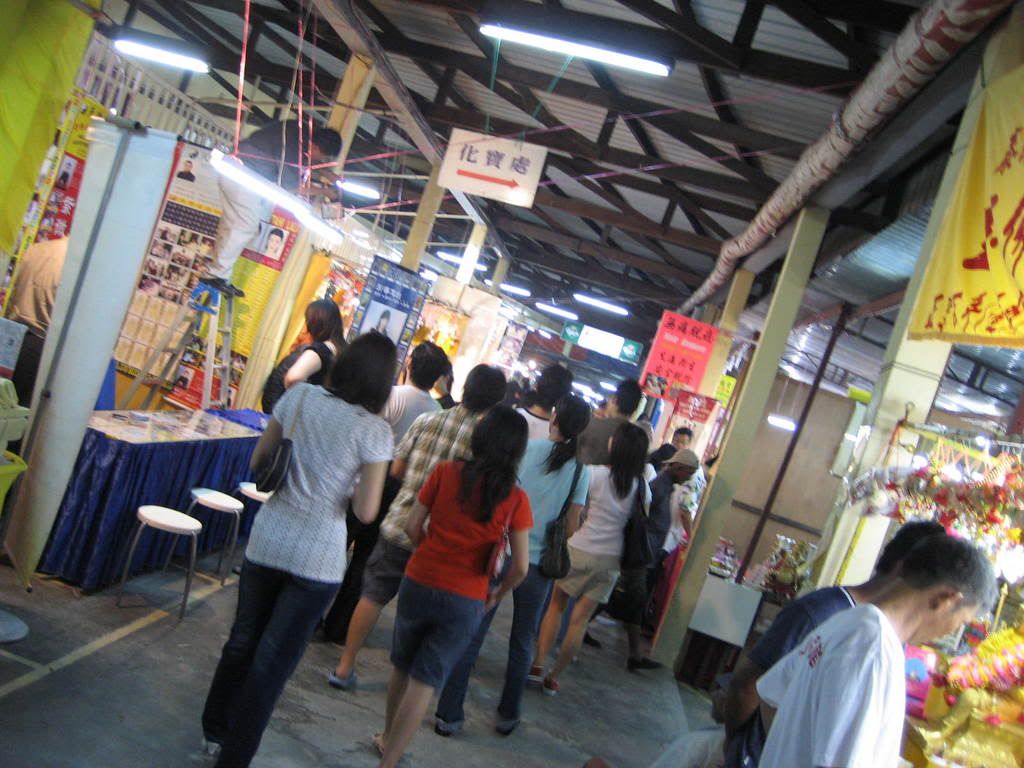 The temple inside…