Fireworks Competition at Putrajaya: Part 1,Before the Colourful&Noisy Skies
Waiting eagerly for a new post,no? So had I…waiting eagerly to find something to be updated about,lols…But it comes as a "3 parts kinda potong-stim" post =P Hehe…anyways,here it is!!!
As a person who keeps to his words…finally finished my part-time work at
J
a
c
k
'
s
P
l
a
c
e
,after working there for 2 months…ending on the
31st of August
had never felt any better,hehe…no,you cant see me working there anymore(although you could see some ridiculous stuff of an old post regarding work…click
here
)
What better way to "celebrate",than to hop aboard a car with a bunch of friends…
…and drive all the way to…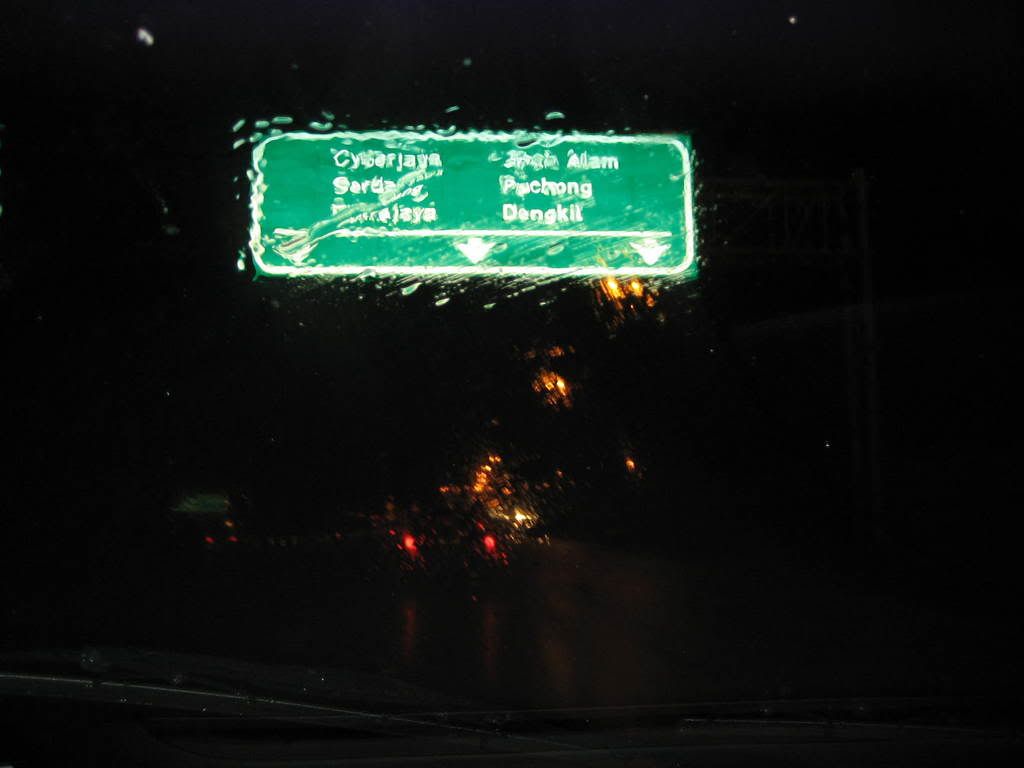 Hmmm…guess where are we headed to? Actually there is no need to guess…the title of the post gave away the answer =_="
We've decided to go and see the fireworks competition held at
Putrajaya
…on the
2nd of September
(finale)…I had never seen actual fireworks for quite some time already,kinda sad case? Haha…and it was raining as we were on the way…unfortunately,there wasn't a single umbrella in the car too =_=" Reached there early to get a good spot to view…but sat in the car,waiting for the rain to stop isn't helping,lols =_="
Anyways,when the rain started to stop(slight drizzle)…went out and took a few pictures while waiting for the fireworks display to begin…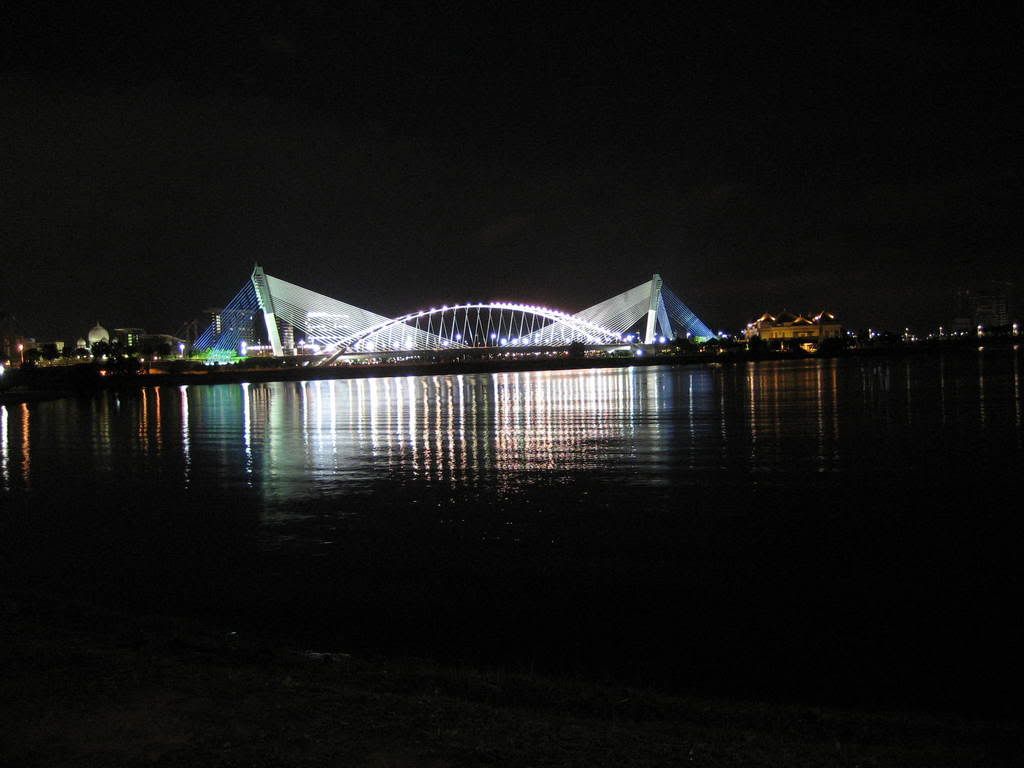 This is the
Seri Gemilang Bridge
…
And here's
PICC
(
Putrajaya International Convention Centre
)
Where those who paid for the show will be viewing the fireworks from…
Spectators waiting under the rain…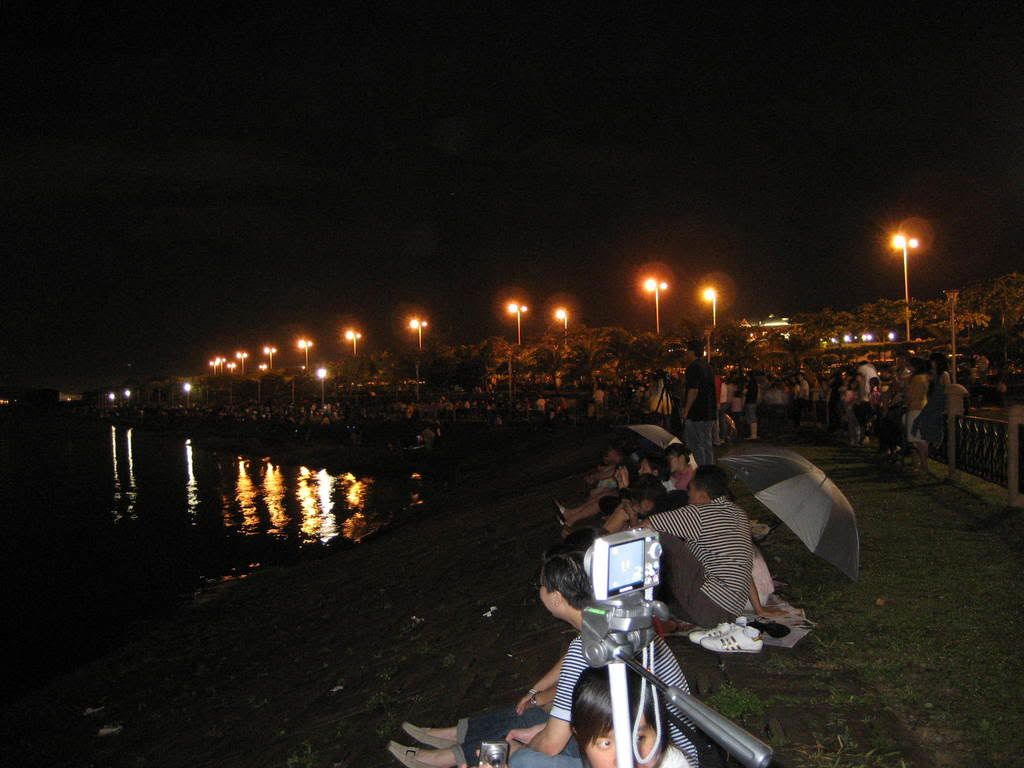 Being kiasu,just stand at someplace and view it for free lah(all tickets had already been sold out anyways >=P so in a way,no choice leh…haha)
Waiting…waiting…waiting…Where's the fireworks?!!
To be continued…LOLS =_="
A bit potong-stim,no? Hehe…well at first I just wanna just dump everything into one post…but I think it'll be quite too overwhelming…so just wait for Part 2 then =P
In the mean time,here's some random pictures from my handphone…to ease the "potong-stim" part a bit =_="
In the restaurant which I "previously" worked in…
Who's birthday is it? The Boy-Boy? Father? Mother? The other jealous Boy-Boy who got mistreated? =_="
Meet
Mr. Jack
…
…the mascot for
J
a
c
k
'
s
P
l
a
c
e
?
TRANSFORMED into…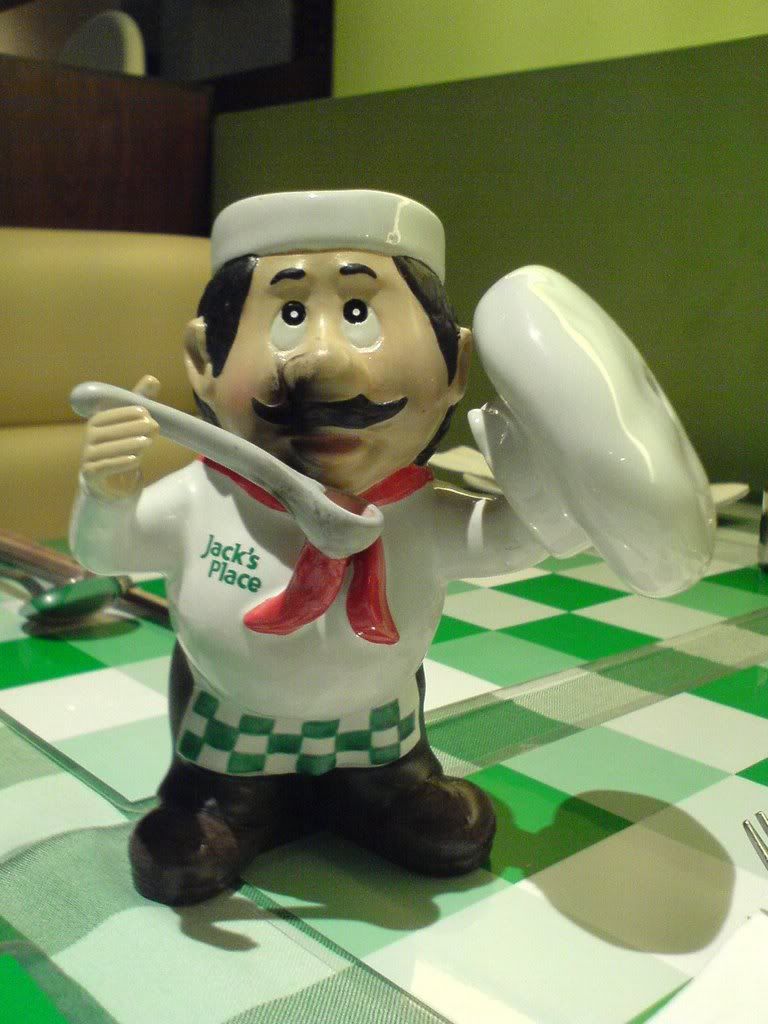 Haji Jack
?!!(Haji: An Islamic Honorific)…To show that this place is halal? =_="
On
Merdeka Eve
…as I was waiting for the last bus back home after work
A group of young patriotic Mat Rempits wannabe…assembled before midnight
Check out this fella's "modified ride"…
It has a motorcycle's backlight…P license included too =_="
On a side note…how did I celebrated
Independence Day
when the clock struck 12? Stuck in the bus due to traffic jam…I thought if I was stuck in the traffic congestion,could at least catch a glimpse of the fireworks at
Ikano
Power
Centre
/
The Curve
from behind the window,seated in the air-conditioned bus…but apparently,the geographical position for the bus to be stuck was beneath the bridged part joining the old and new wing of
1 Utama
!!! So only listened to the radio,where our Prime Minister gave a speech followed by MERDEKA exclamations =_=" Heck…last bus 11.30pm,reached home 1.30am!!! =_="
Next,Part 2 post will have fireworks pictures…lols =P