Christmas(Tree) Fashion Show?!! (Part 2)
(Continuation from
Part 1
)
…And we're back!!! Didn't took too long,huh? =P
Let us continue from where we left off,shall we?
Back to
KL
once again…for those who buy
Mercedes-Benz
and
BMW
s as though those were merely toy cars only…
Starhill Gallery
is the next spot!!!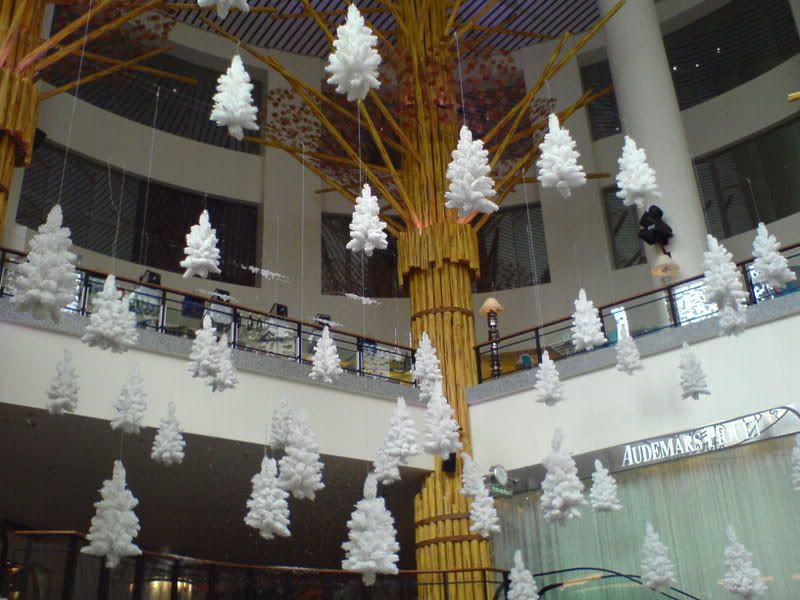 Here's a good suggestion(albeit odd)…since everyone just display their Christmas tree standing on the ground…
Starhill Gallery
decided to be different from the rest by HANGING the trees instead!!! Miniature-sized
white
Christmas trees being hung at the entrance…
(Again…I thought
Starhill Gallery
would've invested in a bigger tree…insufficient space I think,hence the Christmas trees are being hanged?!!)
We are being attacked by flying Christmas trees!!! Larger version…
If someone was below and they wished for a Christmas tree…well,they probably might be able to get one…falling from above em'…if they are lucky/unlucky,hehe =P
A lighted up "gwai-lo"/orang(pokok)
putih
/Albino Christmas tree!!!
This tree is probably afraid of heights,therefore not being hanged…lols =P
What is so interesting about this picture? Not the Christmas tree or the elevator or even people "lepak-ing" around…click on the picture to have a better view…
Can you see it? IT'S SNOWING!!! SERIOUSLY!!! Its snowing indoors…inside of
Starhill Gallery
!!! Apparently they have this "snow machine"…which actually blows out bubble foams that looked kinda like snow…hehe =)
Lastly…there is not one,but TWO candidates…which traveled all the way from
Egypt
…to
Sunway Pyramid
!!!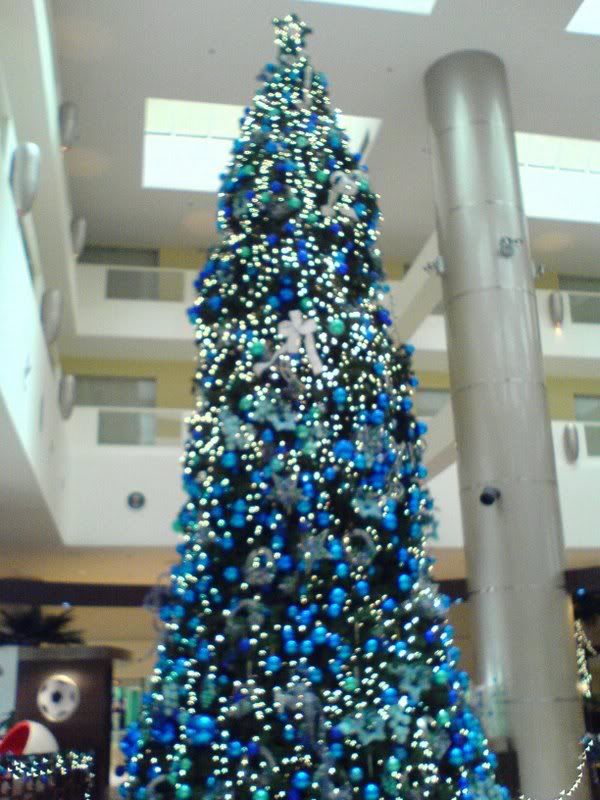 The first Christmas tree that I saw was around the lobby+dining area of
Sunway Hotel
…I think…if I am not wrong…a long lost twin of
The Curve
's Christmas tree?(See previous post entitled,
Sci-Fi Parade…
)
Back to
Sunway Pyramid
shopping mall…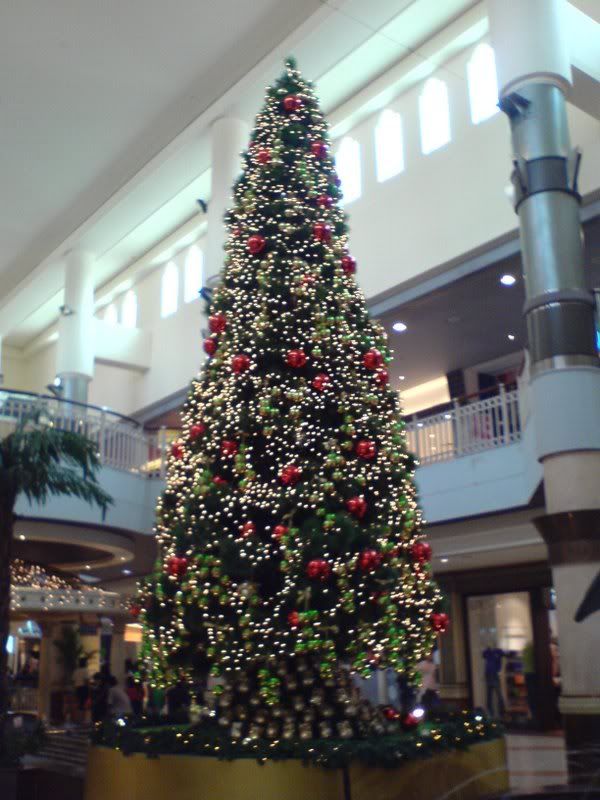 A low angle view of the Christmas tree…
A higher altitude view of the Christmas Tree…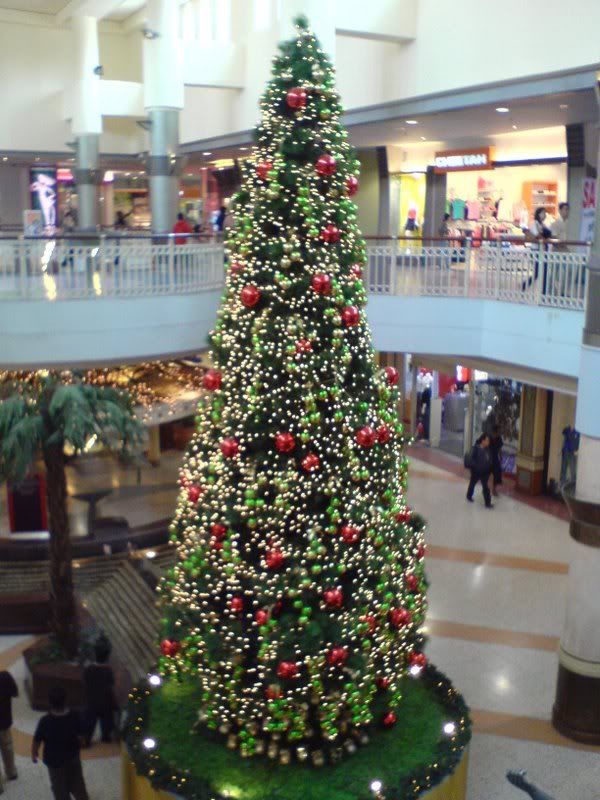 Hmmm…it looks kinda like an apple tree,does it?
Oh well…that's about it…I wanted to go to
Suria KLCC
,but kinda out of the way I guess…And perhaps there were shopping malls nearby the ones I went to,which were not featured here…like
Sungei Wang Plaza
,
Subang Parade
,etc…either there was nothing interesting(no picture worth taking) or I just didn't plan to go…Not so free to go to ALL the shopping malls throughout
Malaysia
leh…lols =P So which one do you like?(There were other Christmas trees around the same shopping mall,but I've only took pictures of the ones which caught my attention =P ). Take the surroundings into consideration too(although the pictures that I took doesn't justify this very much <=P ) Which appeals or felt very Christmas-ty to you?
(Including
The Curve
,viewable from the previous post,
Sci-Fi Parade…
)
Comments please…Thank you =)
Just wanna take this opportunity to wish everyone…
MERRY
CHRIST
MAS
!!!
Ho-Ho-Ho…have an enjoyable day…Santa Cheese signing off =P