Another "typical" week again?!! Lols…
Nothing much going on lately…hehe,so I am gonna just do a "mini-update" by uploading all these pictures from my handphone…pictures were all taken last week…you may find some of them quite "fascinating"(as though)…
Hmmm…most of em' are pictures of food though…sorry ler,not taken with utmost "professionalism"…haha,limited to a cameraphone only =P Probably this post is aimed for those who are studying elsewhere,
UK
,
Australia
,etc…hehe
Introducing the affordable
Pan Mee
that can only be found in
Broga
…a small area nearby my University
Usually(means last time) we would come here to eat for lunch…when we are sick of eating in the cafeteria everyday(overpriced some more!!!),provided got transportation ler…hehe,so this is the first time ever I had the opportunity to savour the taste of
Broga's Pan Mee
again after a long summer break…brings back memories…
In
Kajang
,there is a restaurant called…
Restoran Yus
(in Malay ler,hehe)…or just call the place
Yus
This is not a Mamak…cuz I don't see a single worker who is your typical Indian fella serving you blurly…came here for supper on one of those nights,where some of us just felt like going to a Mamak outlet(we usually go to our other regular Mamak…called
Suren
)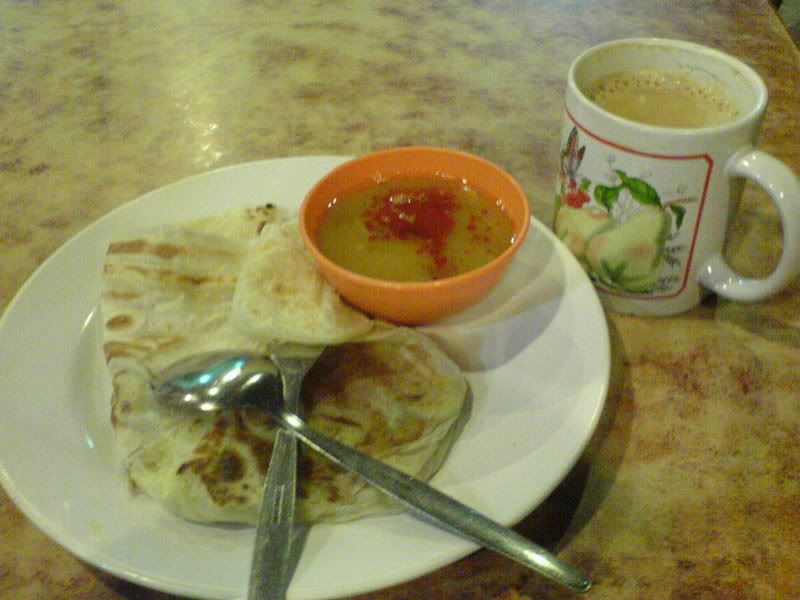 This…my friend,is just a
Roti Pisang
and
Teh Tarik
…in case you cant tell from the picture above =P Anyone for Mamak-ing in the
UK
? Lols
Since this place is "governed" mostly by Malay workers…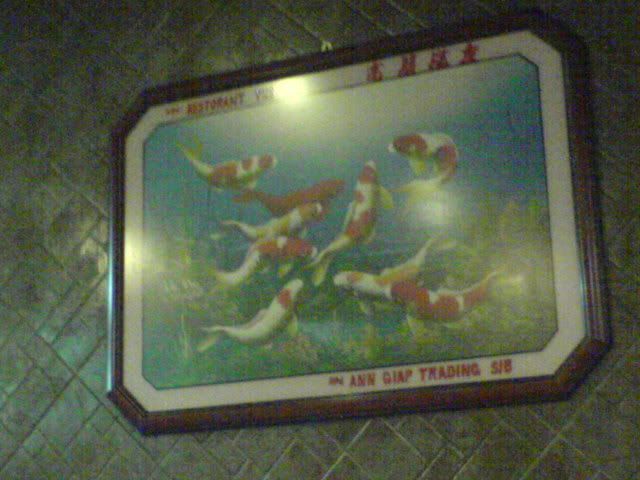 Why is there a picture of this there?!! Hmmm…probably a gift from some Chinese fella or perhaps the boss is Chinese?!! Trying not to be racist…here,please don't take things too seriously =)
Here is a typical plate of
Chicken Rice
that can be found anywhere else outside…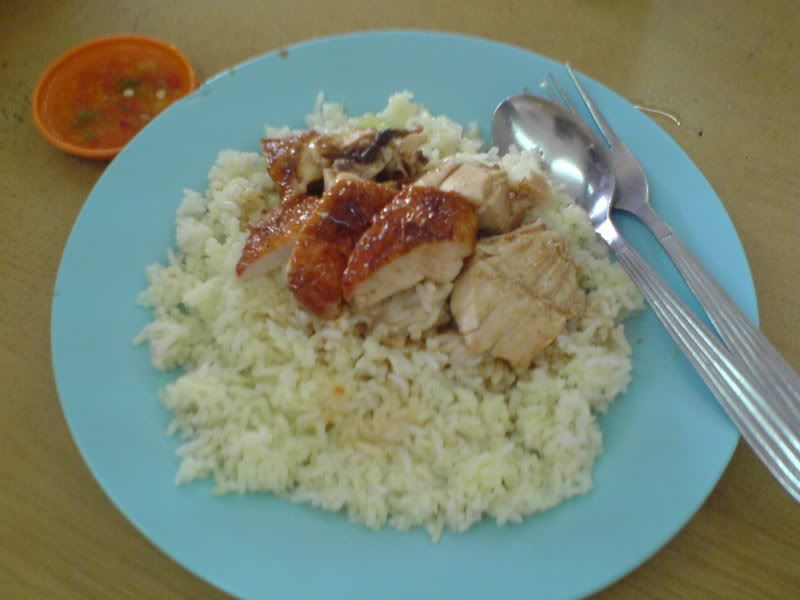 Damn…the price of chicken rice that had been escalated recently(means quite some time already)…yet so little pieces of chicken only >=(
And here…is
TTS5's Home-made Chicken Rice
!!!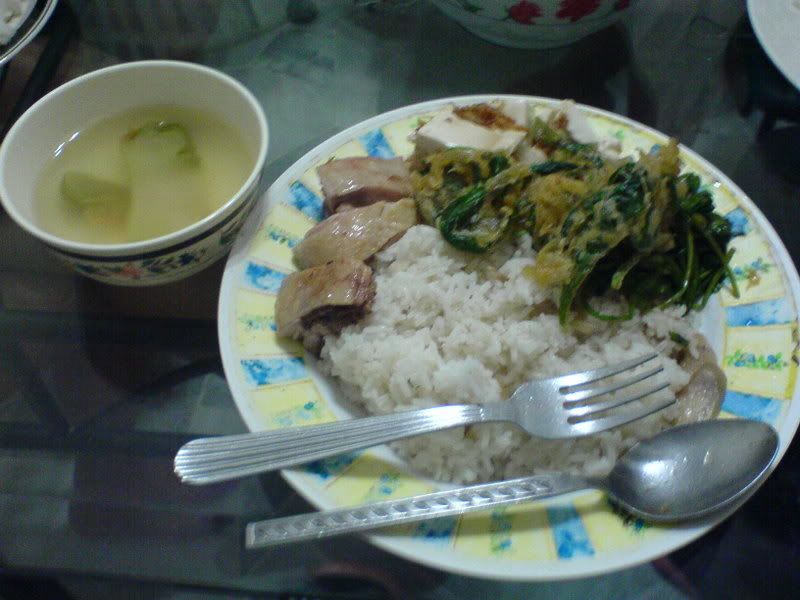 Ok-ok…it doesn't really look like your typical chicken rice that you had been eating all along…this is an attempt for us topple over those fancy-pancy
The Chicken Rice Shop
outlets…needs some fine-tuning though >=P Lols…but seriously,the rice is "our secret recipe" of chicken rice…tasted a bit bland cuz not enough "secret ingredient" =P
After eating…we saw this…
What do you think this looks like? Hehe…a reminiscent of the banana tree with a "face" in
Kepala Batas
,
Penang
that sparked sightings =P
Last but not least…a picture which has nothing to do with food…had to "support"(in order words,buy =P ) from Nottingham's Pharmacy students…
Support breast cancer awareness!!!(by now,the campaign already passed =P ) A symbol of a
pink
ribbon that portrays this silent yet deadly "illness"…so better be careful,physically exercise "it" often and consult doctors to prevent yourself to be a victim…this message goes to guys too…1% of the male population might get breast cancer too…yikes,scary…1%!!! Lols…prevention is better than cure ; )
I guess that's all folks…things had been going "slow",so don't expect any sort of spectacular update,haha…just mediocre stuff such as this…Take care ya'll!!! =)