Christmas(Tree) Fashion Show?!! (Part 1)
In conjunction with the Christmas celebration…around the end of the year,in the month of
December
…shopping malls tend to be crowded with people,as there are kids on holidays,as people are spending their money on
Year End Sales
,as well as also last-minute shoppers,looking for Christmas gifts…Besides having more people in the shopping mall,the population of trees(?) increased as well and its environment is beautifully decorated…with all the "bling-blings" for its Christmas tree,extra lightings which increases the expenditure on electrical bills,Christmas songs suddenly became very popular,budgeted decorations(depending on shopping malls),clones of
Santa
begun emerging,etc…to commemorate this joyous celebration and provide a festive cheer to everyone…
Beneath all this happy-happy-joy-joy stuff…Lies a competition,a battle or war if one may consider it to be…Candidates(shopping malls) from all over
Malaysia
…no matter big or small,old or new,popular or not…duke it out to see…whose shopping mall has the most…no,not the number of customers…but,the most attractive Christmas Tree!!! It's like a hidden fashion show…for trees…to unveil their true beauty…
green
as they may be at first,but after a complete "makeover"…a pageant is in the making…transforming from an ugly duckling to an elegant swan in the end…
Alrightey then…enough with the chit-chat…let us go on and have a look…presenting…The
Christmas(Tree) Fashion Show 2006
!!! =P
First off,we have…all the way from KL…
Lot 10
's rookie Christmas Tree!!!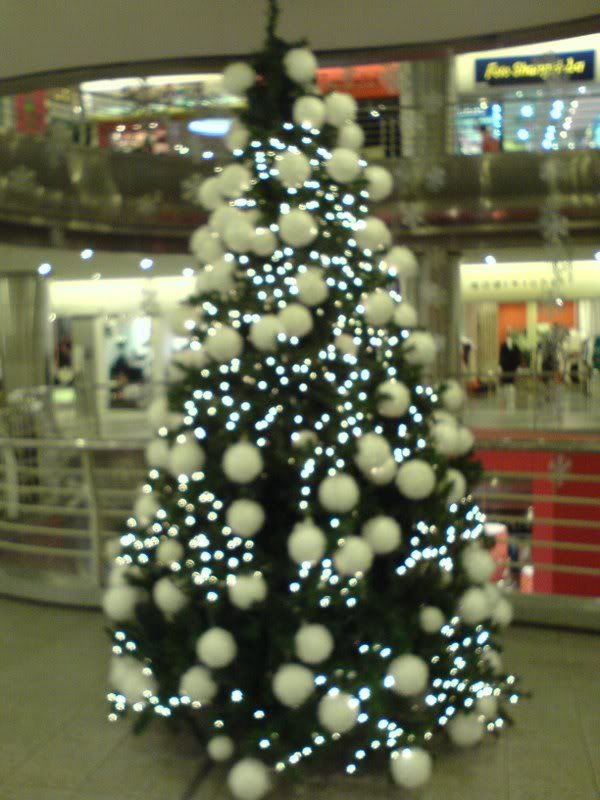 Simple yet elegant…white lightings with white enormous-looking marshmallows…brings the feeling of having a snowball fight upon gazing at its oversized
white
furry balls =P
Our next candidate…another contestant from the lean-mean streets of
KL
…
Berjaya Times Square
's
red
giant wonder!!!
Accompanied by its siblings/bodyguards/minions…Don't mess with it…
(I thought
Berjaya Times Square
would've invested in a bigger one…Hmmm…)
From
1 Utama
…Spot the hidden
Mickey
!!!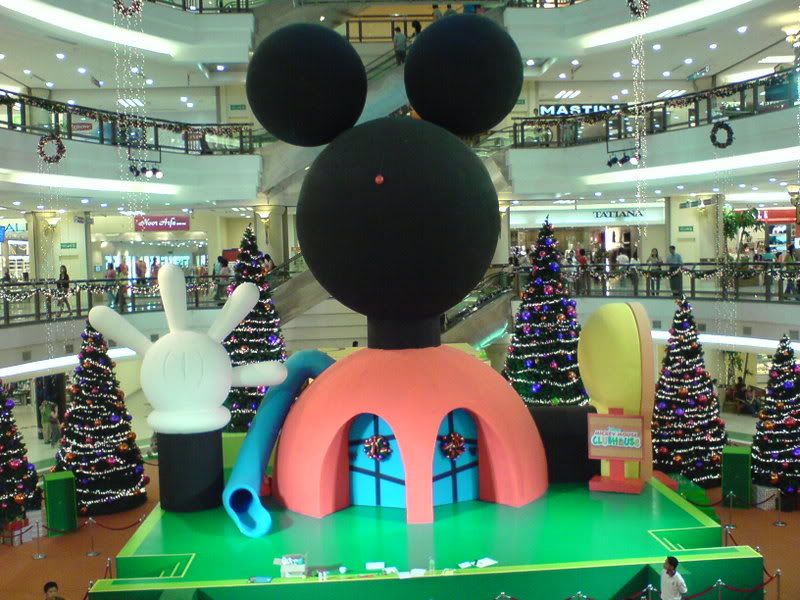 Apparently,
Mickey
has a zit problem(
red
balloon) =_="
A closer inspection on the Christmas trees around…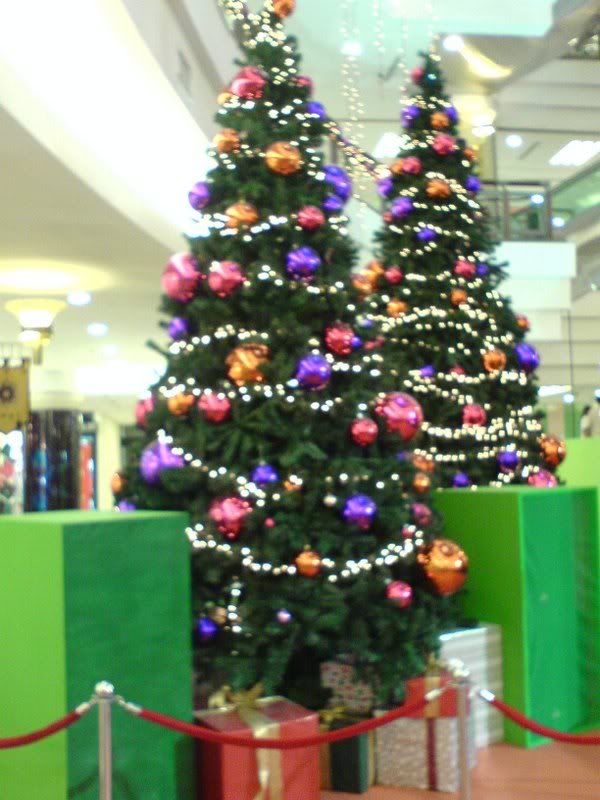 Balls with various colours and sizes…never mind that,just give me the presents underneath the tree!!! =P
Here is a shopping mall in between 2 valleys…
Midvalley Megamall
!!!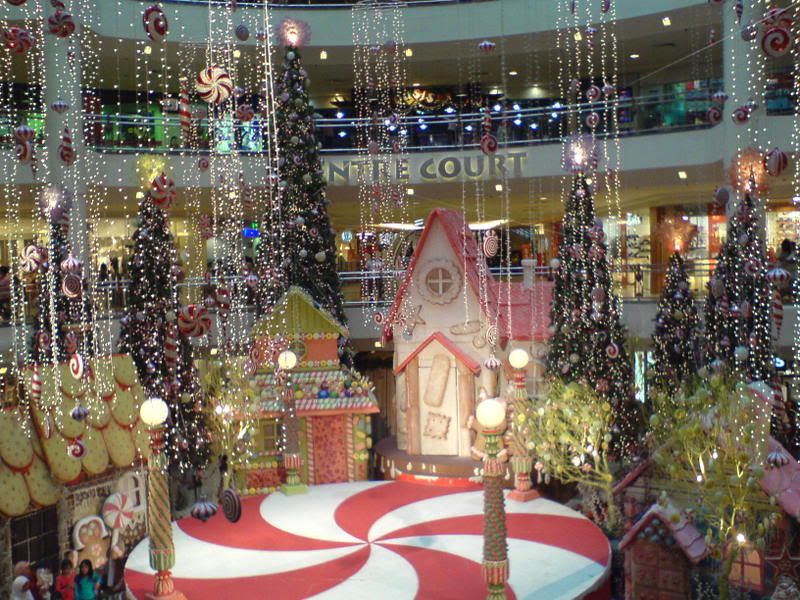 In the Centre Court…every little kid's dream…a world made up from candy…like a scene from
Charlie&The Chocolate Factory
…Hmmm,and perhaps dentists will be even richer,raking up all the cash from parents whose kids suffered tooth problems =P And the
Tooth Fairy
will be poorer? <= I
One of the Christmas trees around the shopping mall…
Oh my goodness…
Santa
traded the legs of an angel,a toy soldier and even his reindeer…into
c
a
n
d
y
s
t
i
c
k
s
?!! <= 0
And another shot of another Christmas tree…
Oh no!!! Its one of those huts where
Hansel&Gretel
got captured by some evil old hag…quickly,cut the tree down to fall on the hut =P
Interval Break…we'll be back after this short break =)
To be continued…in
Part 2