A special story: House No. 16
This entry is sort of like a "filler" post cuz I am currently waiting for an opportunity to go online and retrieve pictures from
Yau Fee
,which is about my previous outing in
Penang
. So,I kinda compiled a few pictures here and there(sort of like a scrapbook)…and Voila!!! There you have it…a side event or maybe some sort of "behind the scenes" of the occurrences in my far-away rented house,under the diabolical off-campus accommodation
,Pioneer
company >=(
Right in the heart of the oil palm plantation,there stood a residential area,where university students are deprived of many entertainment facilities…no shopping malls(to go to good ones,one must travel quite far or must at least have a car)…no good place to eat(once getting sick of going to Mamaks' repeatedly)…no reliable high speed internet access(some are unavailable within the area and others are overpriced)…etc…
Would these "victims" be doomed for all eternity?!! Probably not…don't believe me? Well,I welcome you to my humble abode in
Semenyih
(area codename:
TTS
)…please come in and see what had we done to keep our sane intact for the past 1 year…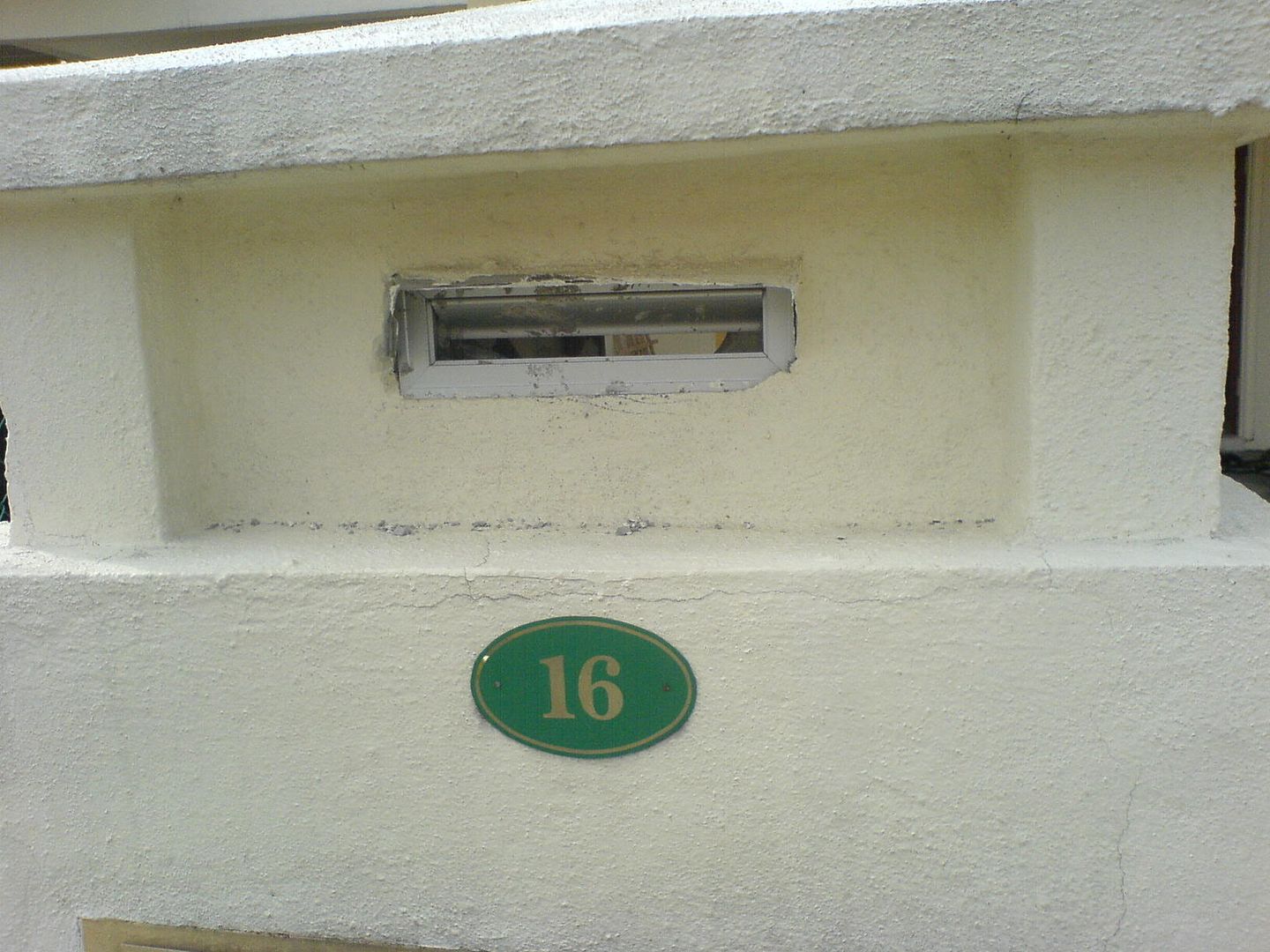 The familiar looking number of the rented house…a postbox that would forever be under-utilised,except that it does fulfill its purpose by being filled with advertisement leaflets and electricity/water bills =P
As a student,we must of course take our studies as serious matters(but not too serious-lah)…the "useful table" which serves as a place for "education purposes" is being used…
I don't have a picture of the utilisation of the "useful table" in our house…so here is a "Sample picture" in the
Student Association
building within the campus area,where you can see students who are "deeply-focused" in doing their courseworks…last minute lah =P
Here is the "not too serious-lah" and the "not so deeply-focused" scenario =D
Quote: A camera a day…keeps the posers at bay?!! =P
Another thing to do is to play sports cuz…errr…there is a
Sports Complex
in the vicinity of the campus…yeah,that's right…and also we cant have "sporty" activities in the small house =P
Once again…here is another "Sample picture" which was after a game of badminton/squash/tennis…although no evidence was shown that sports were actually played on that night as shown in the aforementioned picture,Hmmm…
Then,there were the infamous makan sessions(where the "useful table" is put into good use…or else we'll hafta eat on the floor =P )…which ranges from occasions such as…
From random get-together conventional dinners…
…to birthday events
All meals are edible,don't expect to see 5 Star Hotel meals…maybe in the future,as for now…not yet
Note: Sincerest apologies due to lack of more makan pictures to post up…either some of them had been posted up in previous entries(just check back older posts for viewing pleasure…if you want) or I just don't have much…must buy my own digital camera next time >=P
Besides playing games such as
DOTA
on laptops,there is a new "alternative activity" that would surely keep you playing for more…
Presenting the newest addition in
TTS
House No.16
(not really new now though)…
MAH
JONG
!!! It was first introduced during
Chinese New Year 2005
…a bunch of wannabe Mahjong players learnt it from veteran players(
Yau Fee
and
Kah Peng
)…I was one of the "students" though…and in less than a few hours,we are armed with the minimal knowledge to play it…as one progressively plays it,he/she would be more familiar with it…be one with the Mahjong tiles…But be cautioned not to be too addicted to it or even use it as a gambling tool…unless you wanna have a "clean-shaven-haircut" >=P Can play…but please do not gamble(unless of course,you are good in it =P )
Alas,it is time for me to move/shift to another house because of the money-sucking
Pioneer
company which charges students at an expensive rate. Since it had been a year already and by now,at least get to know others compared to the beginning of the academic year,some of us can get together and rent another house on our own…not under any sort of profit money-minded accommodation company. We've already found a place,confirmed the occupants and also paid the deposit(1 month)…I would mention the place and also post a picture on this blog,when the time comes. To those who would be staying around my newfound area,hope to see you more often and get to "hang out" in the lands of this "partially-urban" area =P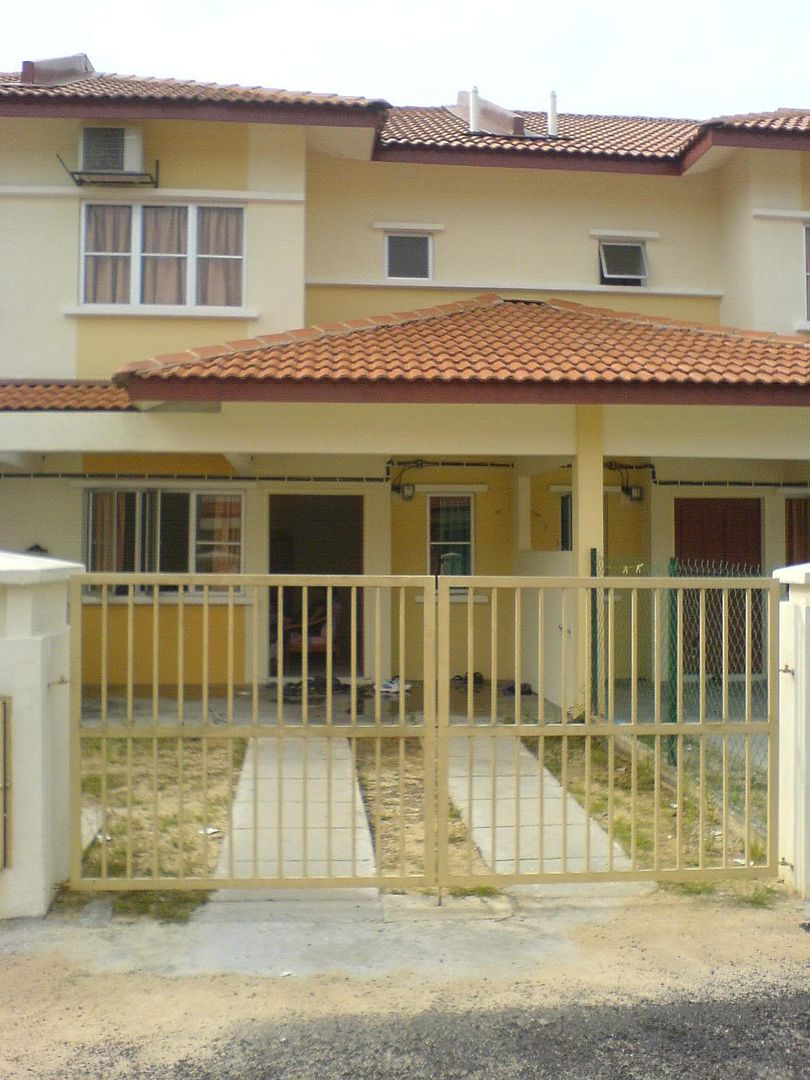 A last look at the house which I had been staying far-far away…aaaahhh~the good memories…Goodbye!!!
Lastly,I would be starting to work again…on the
19th of June
…in the
SAME
place as
LAST TIME
…haha,sigh~is this a good thing or not? Oh well,only time will tell…so hopefully,I would be updating this blog once in a while with my usual ramblings and with whatever I can think of…Rest assured,
World Cup
will not be a major barrier for making me not to update this blog...I would only watch a few matches and also not
ALL
the matches I would be able to watch…cuz I only have normal cable TV,
NO ASTRO
…so its either I can only watch some matches which are
LIVE
or delayed ones or none at all(whilst frustratingly adjusting the indoor antenna in order to watch certain matches on
NTV7
)…sadness <=( Can you believe it?!! Some of my other friends just recently got
ASTRO
and flat screen
Plasma TV
s…Was it free? Perhaps it was on an offer or a discount? For what purpose and occasion?…why,it is for the
World Cup
of course…truly a remarkable breakthrough to see how far a person will go to make things possible…Simply Amazing…Whoa~~~ ; D