Redang Island trip...(Part 2)
(Due to complications of using
Blogger
again…please view/read
Part 1
first before
Part 2
…Do'h…just scroll down further more till you see it)
Interested in getting buried alive…right here in
Redang
? It's a "paradise" I tell you =P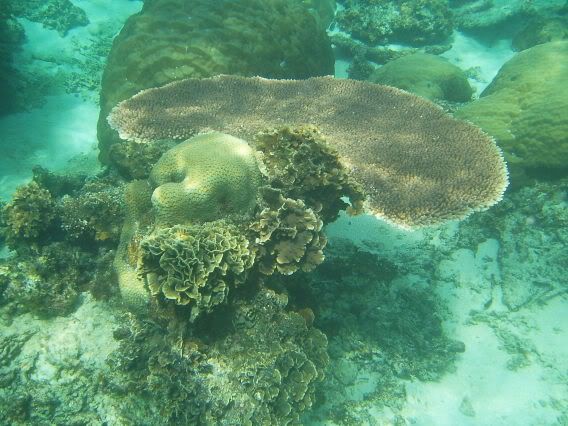 Picture was taken with special underwater camera,during our snorkeling trips…so uhhh,here's a reef which…errr…looks like a mushroom/fungus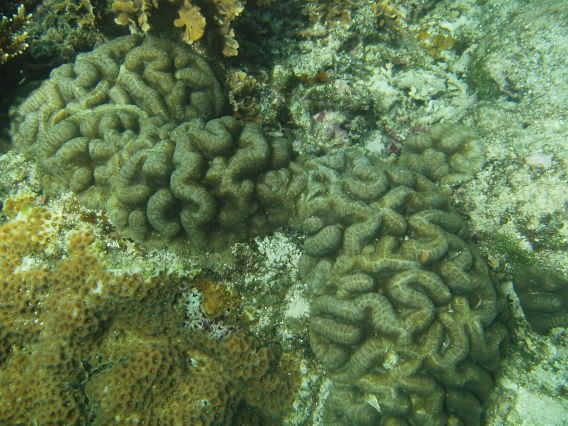 Eeerrrmmm…reef that looked like brains?!!
Oooohhh…look,finally a picture which isn't a reef!!! It's the very same clownfish that provided motion-capture for
N
e
m
o
in
Pixar's Finding Nemo
…seriously…ok-ok I lied,that's actually his stunt-double ; P
Here's a part of the island which is super excellent for sleeping/relaxing…very soothing with a nice breeze which serves as an outdoor air-conditioner…now if only the camera could turn
180 degrees
to the back,so that I could show the readers what I meant,never mind…just come to
Redang Island
to find out!!!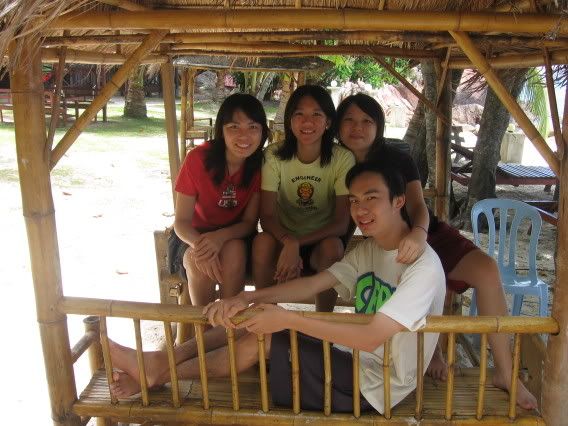 A little hut here,imagine drinking a cup of tea while enjoying the surroundings…well,or we could just forget about that and just snap a photo
Nice little
hand-made Origami mini-shirts
as souveniers for the trip…kudos to those who made it…while others were sleeping throughout the night =P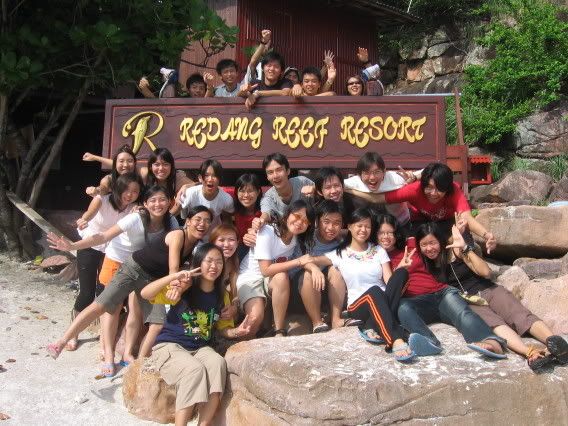 One last group picture here in
Redang Island
before we leave…goodbye
Redang
!!!
After that,it was a long and grueling journey back to
KL
…I think it was about 6 to 7 hours bus ride,everyone went their separate ways once we arrived at the stop. Overall,I kinda enjoyed the vacation,apart from the missing handphone <=( It was appropriate,relaxing most of the time…nothing much to worry about,aaahhh bliss~the best remedy after an examination…would like to go to other islands too next time(like
Pangkor
,
Langkawi
,
Tioman
,etc…),since
Redang Island
can be counted as my second only(
Penang
counted as the first,haha =P ). Make sure that if anyone is going for any sort of trips such as this,
snorkeling
is a must-go…or better yet,
scuba-diving
…if that's the sort of stuff you wanna do…apart from "bird-watching" =P
Heh,finally I've updated this post after much procrastination…stay tuned for other procrastinating entries…haha,till then…see ya in the next update!!!