Makan-Makan after Study-Study…
As usual,updates in this blog are scarce and also lagging for a number of days…never mind cuz there isn't a dateline to succumb to…lols…ok ler,somehow there is a self-imposed dateline…but always self-extended =_="
So errrmmm…today's post took place on the previous
Saturday
(
NOT 26th
,but on the
19th
=_=" lagging tak terhingga liao)…it was "kinda in a way some sort of" after the end of Semester 2 and also submission of the BIG final year project with other presentations during that week…taking note that exams are looming in(counted as end of semester ke?) and also there is one LITTLE coursework which is due on the first day of exam itself(ironically,it's the same module),which I have yet to complete let alone started…hence the "in a way some sort of" part =_="
Nevertheless,I somehow feel must update this dying blog of mine…before I return to
Semenyih
a.k.a
Jungleland
today to "berpuasa-study" till exams are over…in 3 weeks time…studying now is not on schedule…one of the module still blur-blur…die-die X_X
Pushing all the negative things aside…fast-fast update now…supposed to be searching for information regarding coursework,haha…Once again my camera is M.I.A again…so relying on other people's camera(mostly all are uploaded in
Facebook
,so that's where I obtain the pictures from…excuse the low quality) and my 2.0 megapixel cameraphone =_="
Many thanks to
Kenny
,
Wendy
,
Pek Wee
and
Pin Pin
for the uploaded pictures in
Facebook
(text which are in
blue
)…other pictures still waiting lor(you know who you are…haha >=P )…jadi,gunalah kemudahan gambar-gambar dalam
Facebook
(also flooded my
Hotmail
inbox with many-many-many notifications about the comments of Tagged Photos) or else you might see this update 3 weeks later or maybe not at all…lols =P
Jeng-Jeng-Jeng…after Study-Study(actually,the last few days skipped most of the classes…due to lack of sleep…coursework madness @_@ ),our organiser
Miss Tan Pin Pin
=P decided to have a gathering of sorts…after much contemplation,the venue of choice…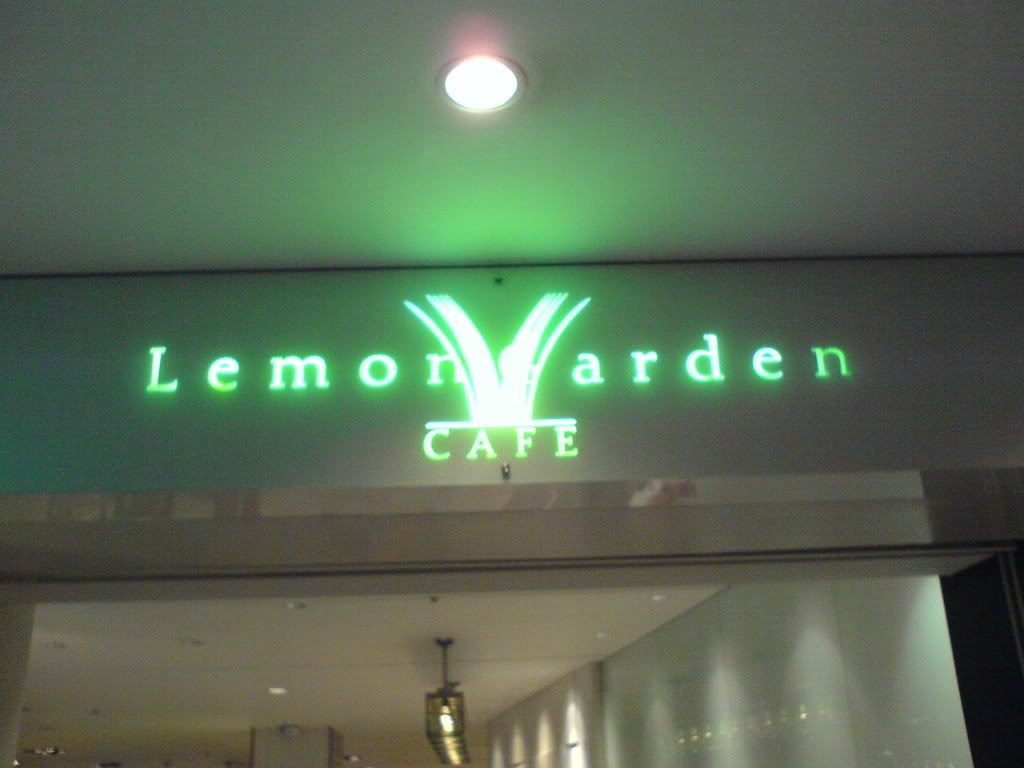 Lemon Garden Cafe
…at
Shangri-La Hotel
in
KL
Such a find reward…after insufficient sleeps and insufficient delightful meals during the coursework ordeals…beats the hell out of staring at the computer screen for a prolonged time…
It was for Hi-Tea…a lot of people…pai-seh to take lots of pictures around the place…should've done this before the crowd arrives…but our "convoy" were a bit late to due a detour route elsewhere…hehe =P
What can puny little 2.0 megapixel camerapone take pictures of?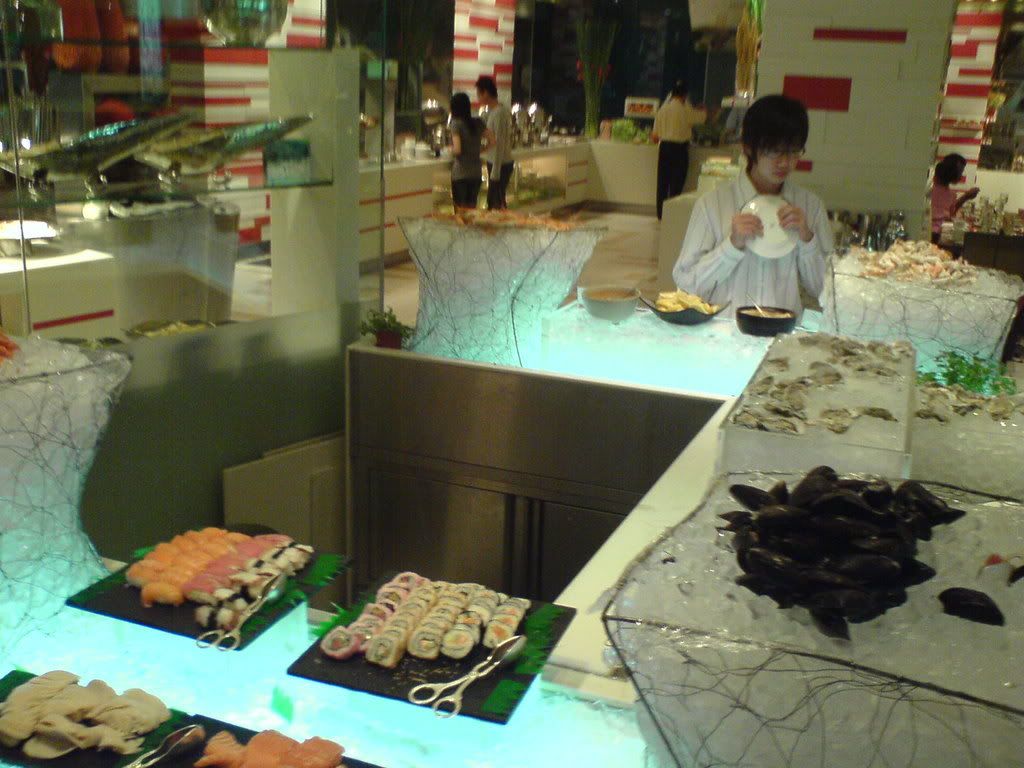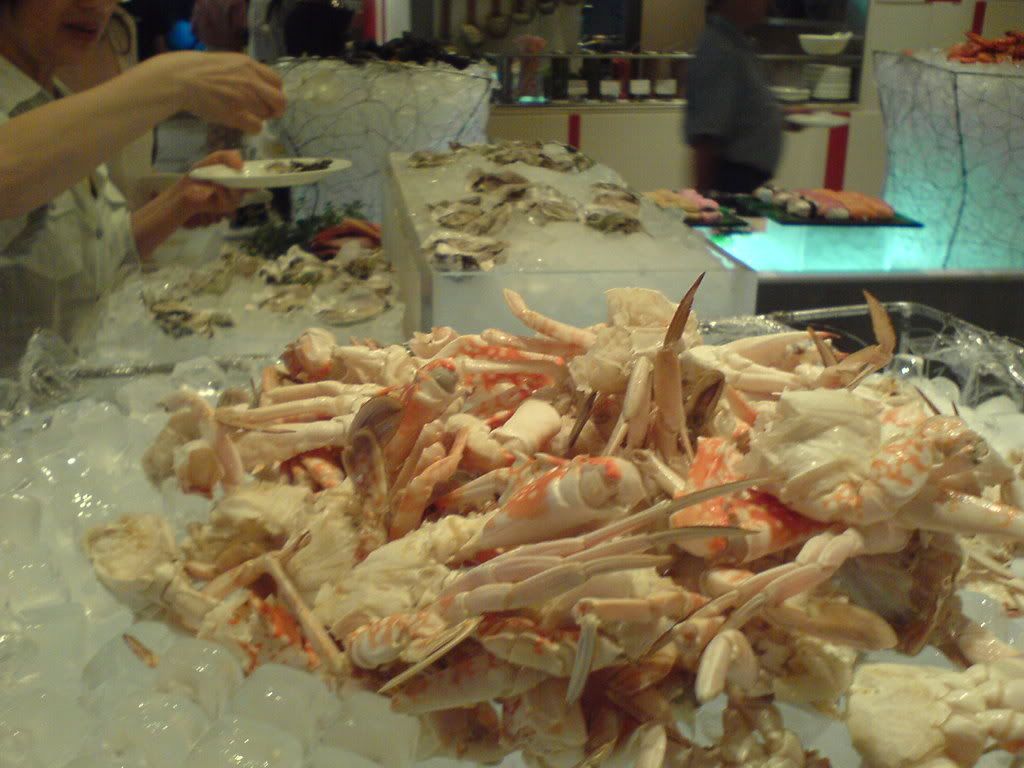 The raw food corner…fresh sushi,sashimi,oysters,crabs,prawns,etc…
Edible stuff shelved near the pillars…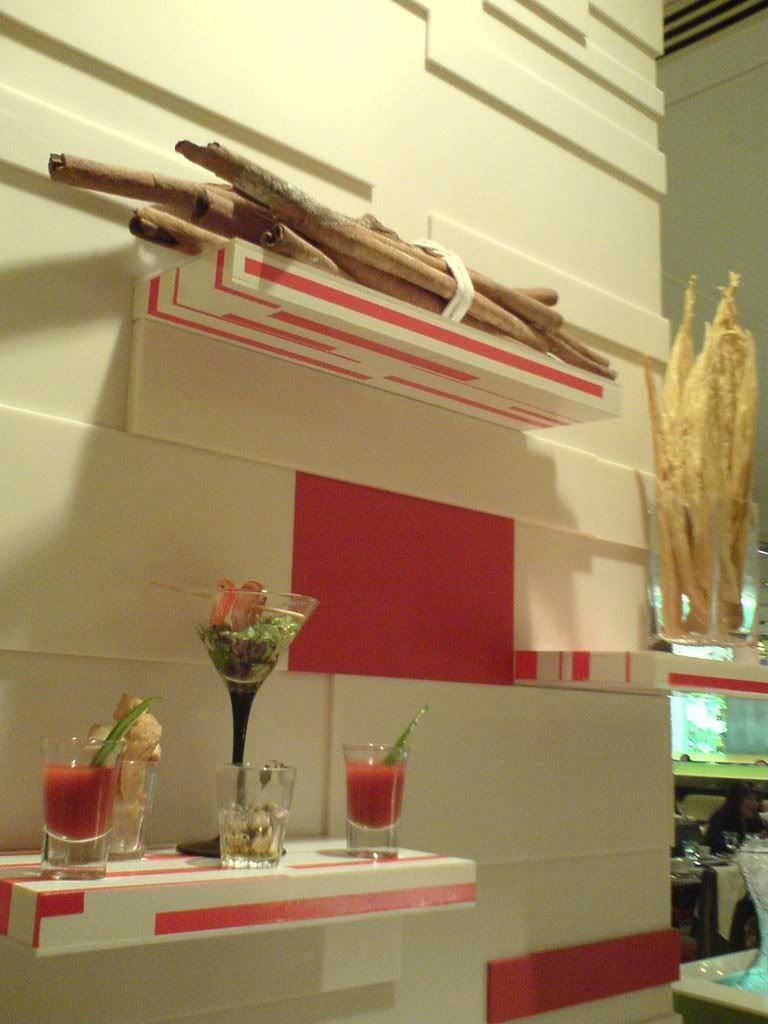 Can eat kua? =_="
And of course,a buffet isn't complete without the "sinful corner"…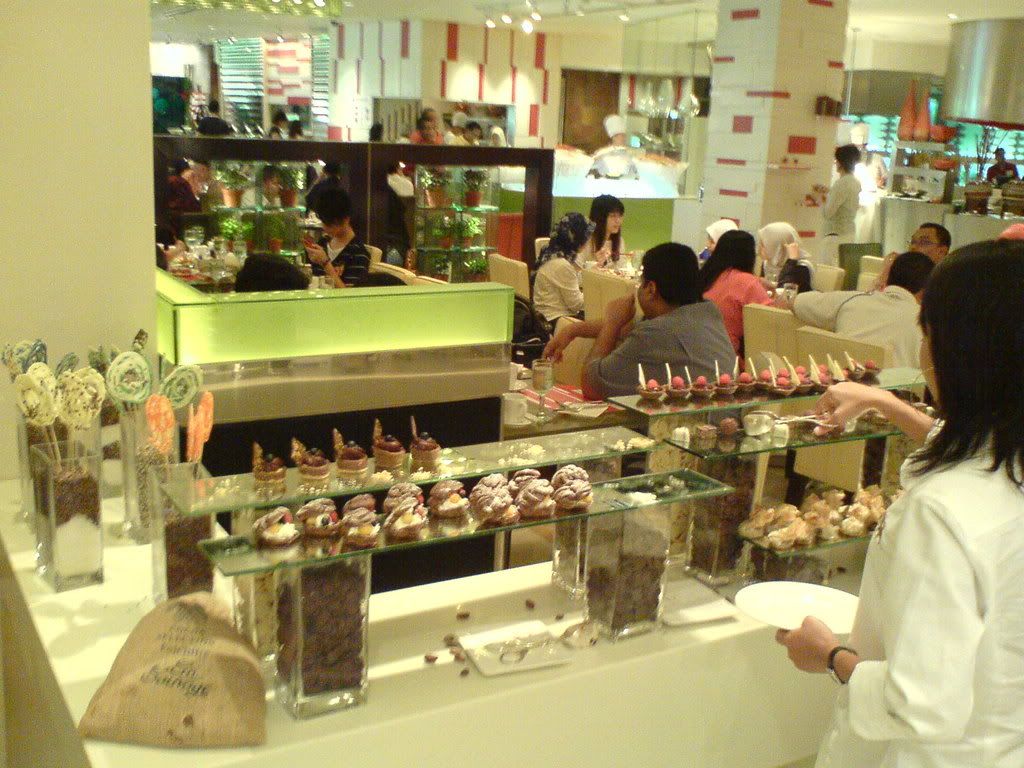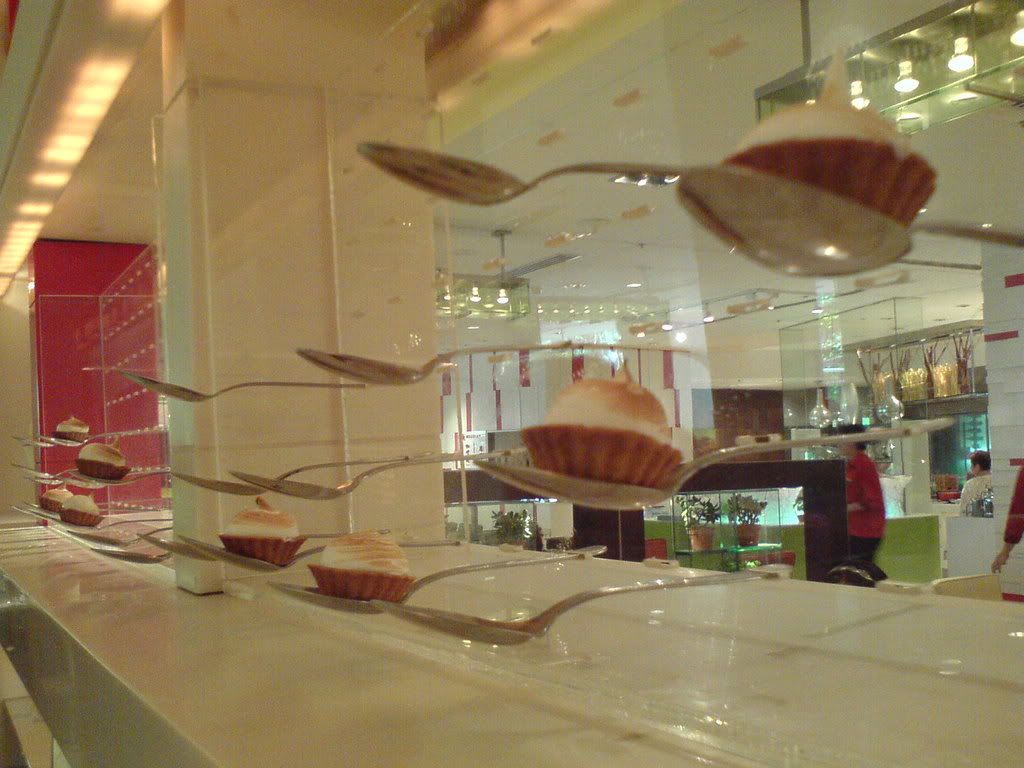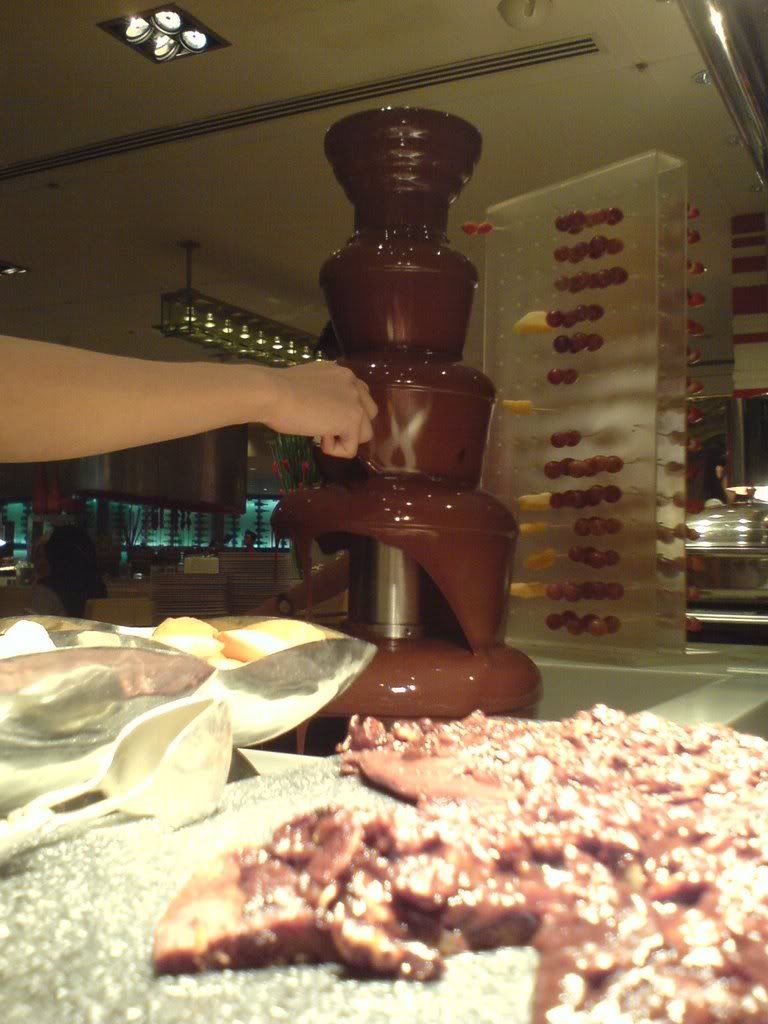 Desserts galore…lots of unidentified sweet stuff and the motherload of sinfulness…
CHOCOLATE FOUNTAIN
…almost die of chocolate overdose…Should hire a contractor to build one for your future home? =_="
Not included in the menu…
Cuppacakes
!!!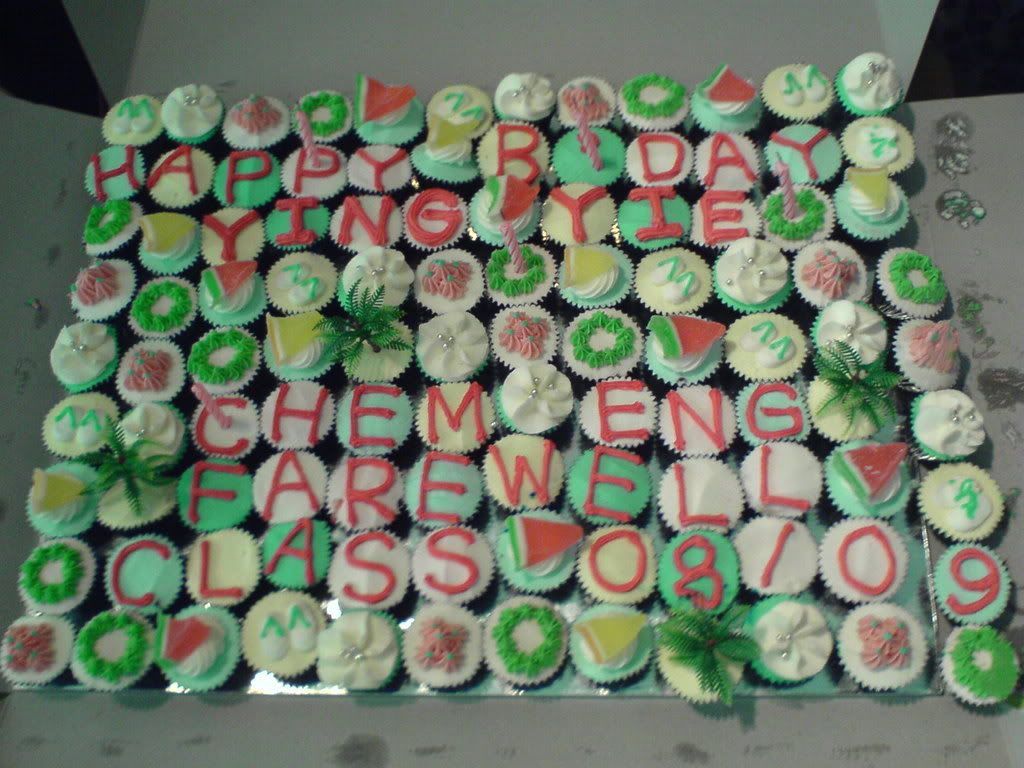 All 108 pieces…for the birthday girl,
Ying Yie
and sort of a farewell for those who are graduating this year…
Group picture with birthday girl…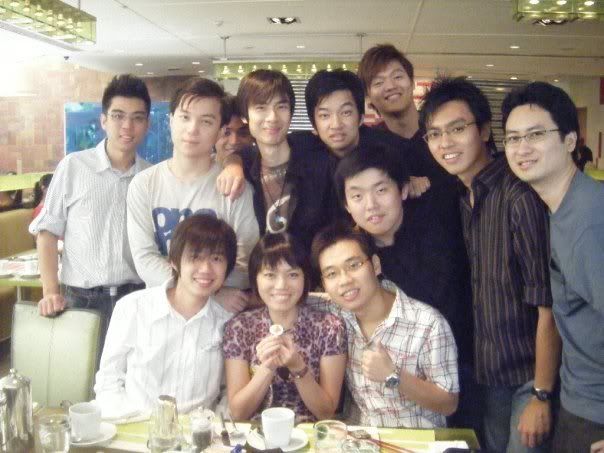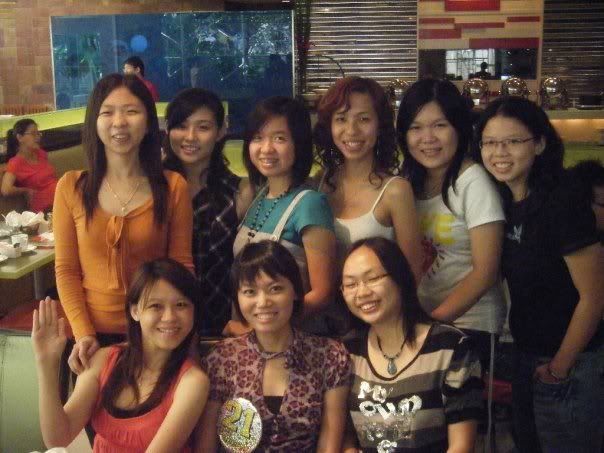 Very obvious who the birthday girl is…no? Hehe =P
After Makan-Makan…went to
Pavilion
to watch a movie and also…Take Picture-Picture…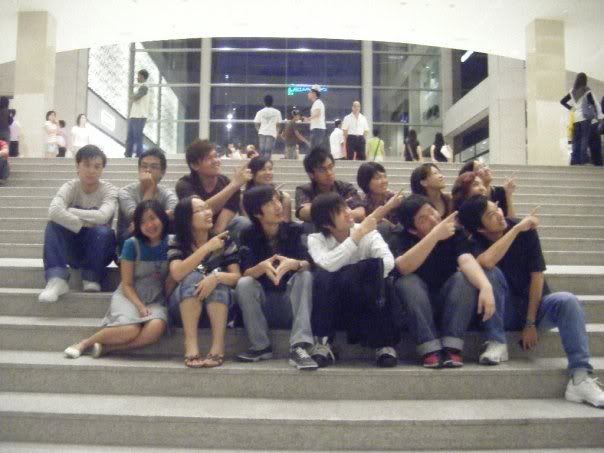 When there's a staircase…bounded to have a photography session =_=" Notice the first picture…brightness tak terhingga…like some sort of descendants from heaven,lols



Such a fun day indeed…feels like some sort of alien visiting a shopping complex after being in
Jungleland
for a long-long time…looking back at the pictures,I feel like going back to
Lemon Garden Cafe
again…was still feeling slightly sick on that day,no thanks to lack of sleep…die-die also must Makan-Makan…kau-kau…puas-puas…lols…but my eating capacity wasn't operating at its full potential,so feel a bit wasted…hahahaha
Once again…I only make do with what pictures I managed to get and pick only a few(some are blur)…to see the whole complete album of everything…log on to
Facebook
lor…hehe =P Ending the post now…see ya'll 3 weeks later then…Bye-Bye!!!
Some say that I look like this fella…