The Land of the Lions…Singa-pore =_=" (Special Edition: The Jakun Post)
Just when you thought that the
Singapore
post were finished…comes this bonus Special Edition post…take note that this is NOT rated "U"(Untuk Bacaan Umum),Jakun discretion is required…lols =_="
Maybe you've noticed that they weren't any food pictures at all from the previous
Singapore
posts…so now I can "buka puasa" all of em' here,haha =P
Makan the food that
Singapore
has but not
Malaysia
,like…
Superdog
!!!
I super like em' doggies…
MOS Burger
!!!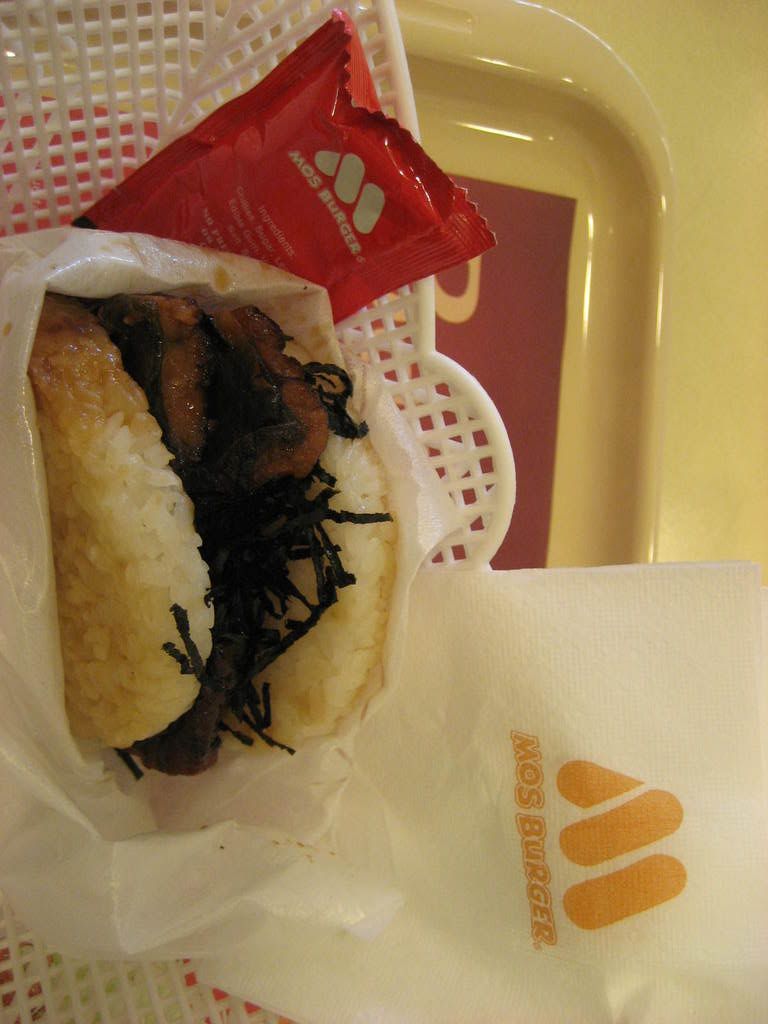 Heard that these are very nice…to me,it's so-so only ler
Taco Bell
!!!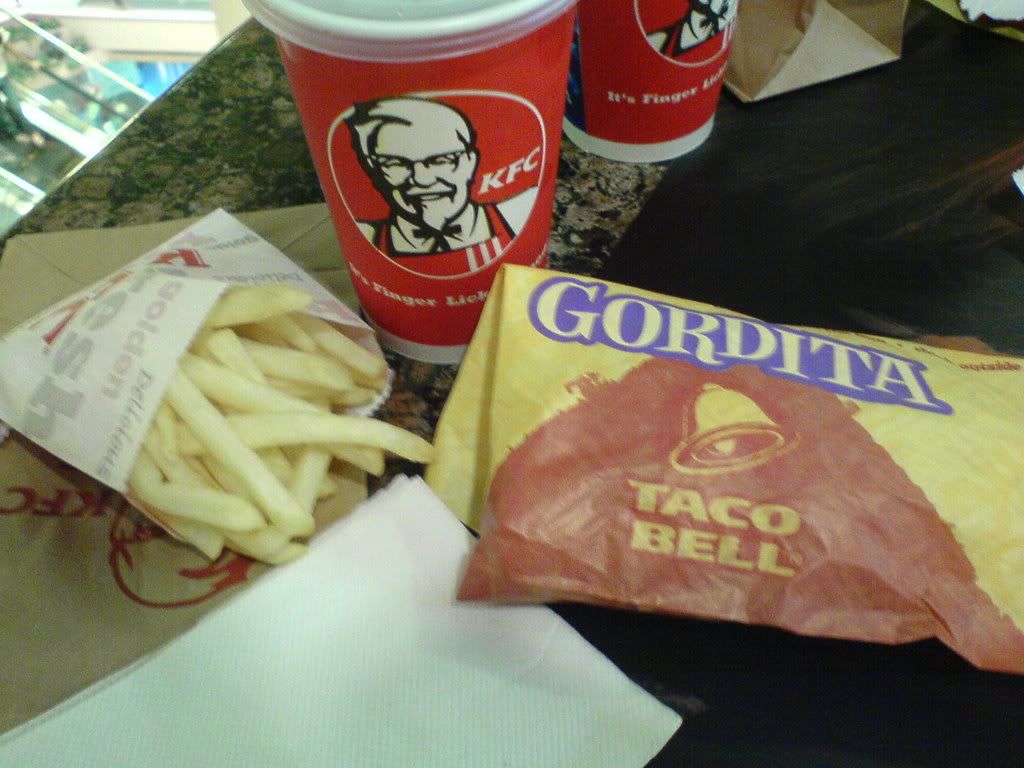 Co-operating with
KFC
…don't ask me why
Actually,most of the meals we had are fast-food…health no good-no good =_="
Places of interest?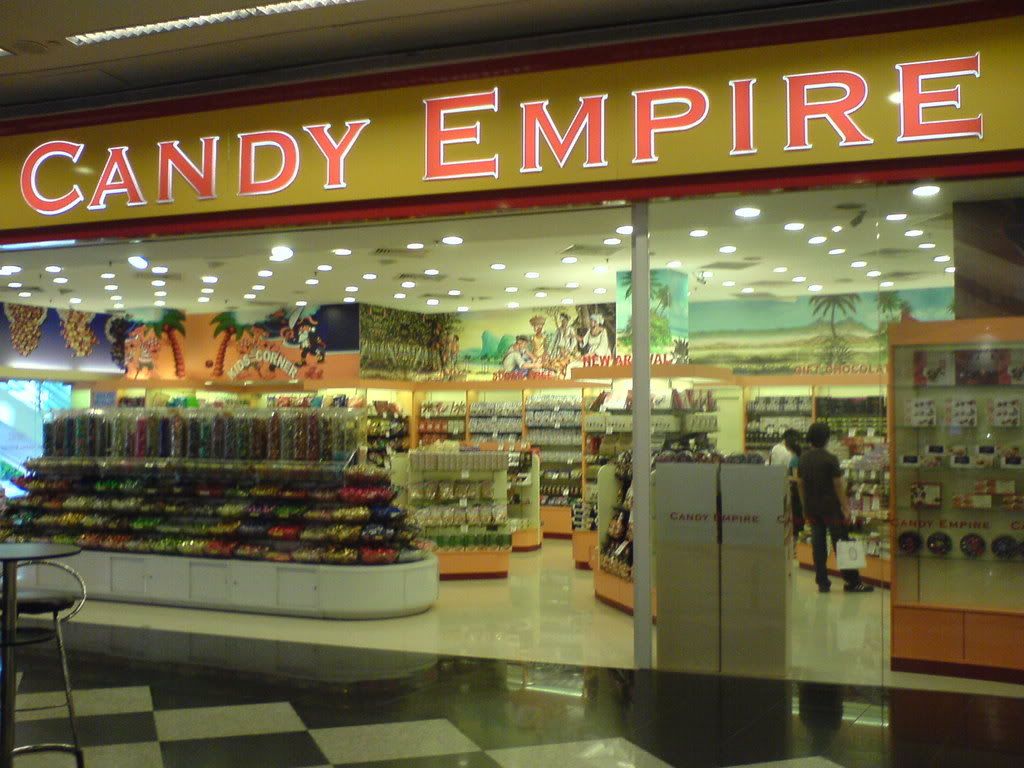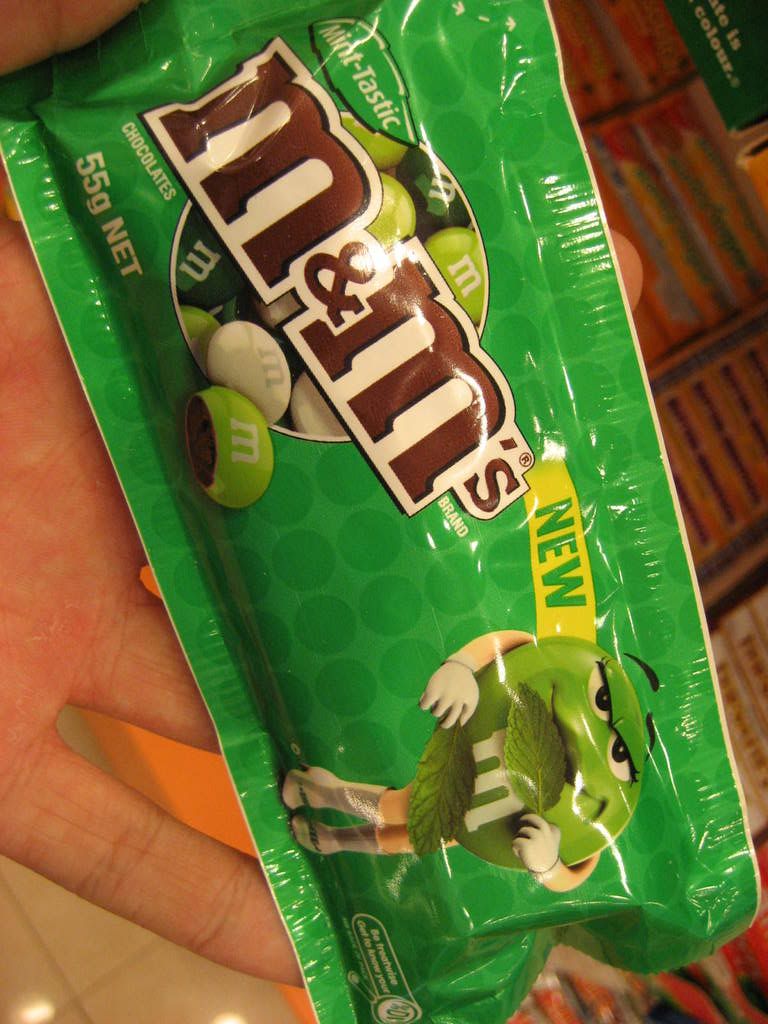 Candy Empire
…seriously a heaven for the sweet-toothed people…not advisable for guys to consume so much
mint
,although it's
M&M's
…
Donut
Factory
…I think I am somehow on a mission to try all the donuts that I would encounter =_="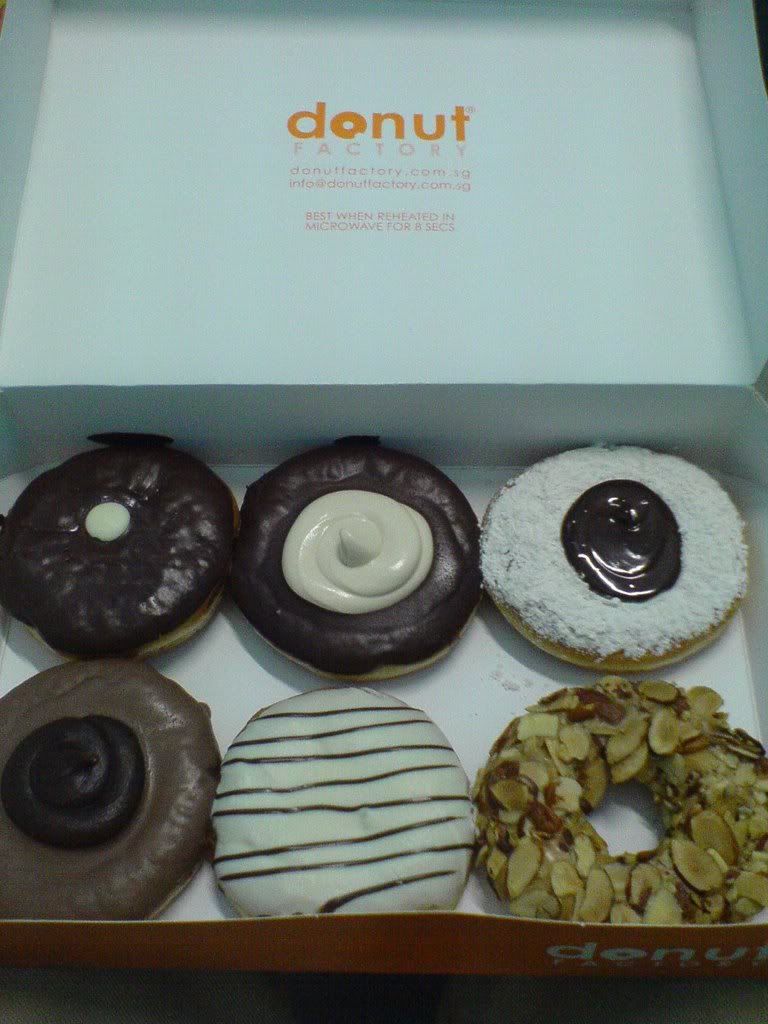 Tried these donuts in
Singapore
…not bad,but then I picked too many chocolate ones,so quite jelak after eating a few =_="
Ahaaaa…this is the ultimate jakun thing I've seen…
A fast food based Indian Restaurant in
Little India
…
Komala's
!!!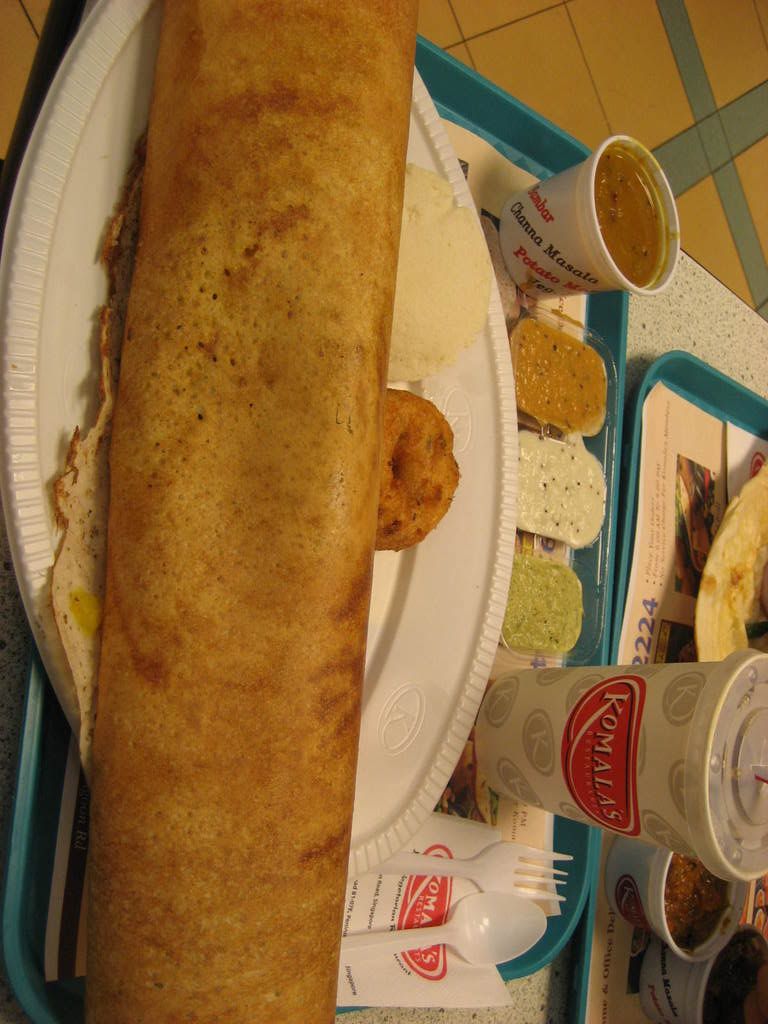 Thosai Masala set meal…
They even have their own mascot…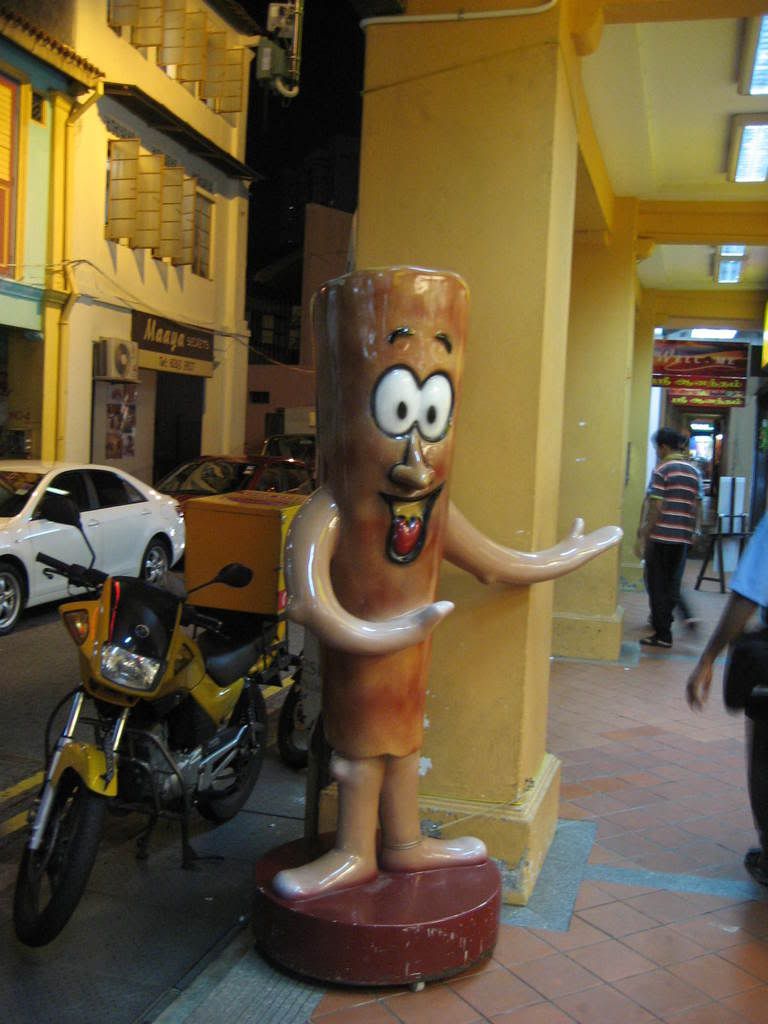 I wonder what their "Happy Meal" would be like…
Even delivery service is provided…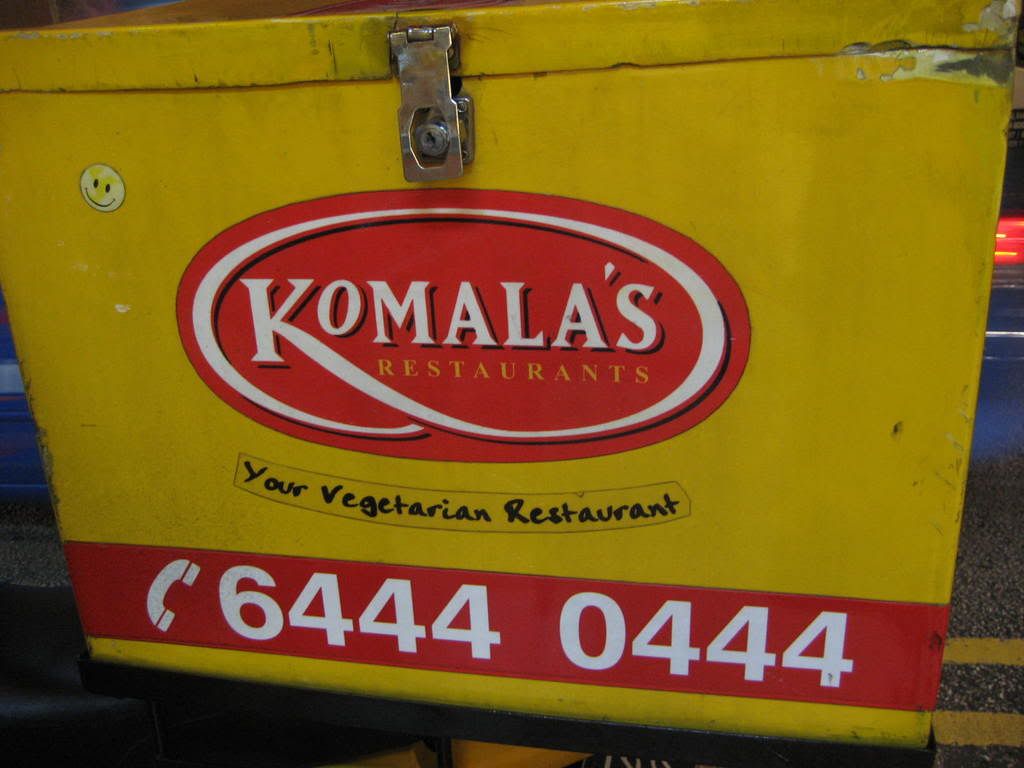 This fast food joint was the most costly as compared to the others that we dined in =_="
Miscellaneous jakun things…
Not happy with
Maxis
…I've decided to change to another telco,
Singtel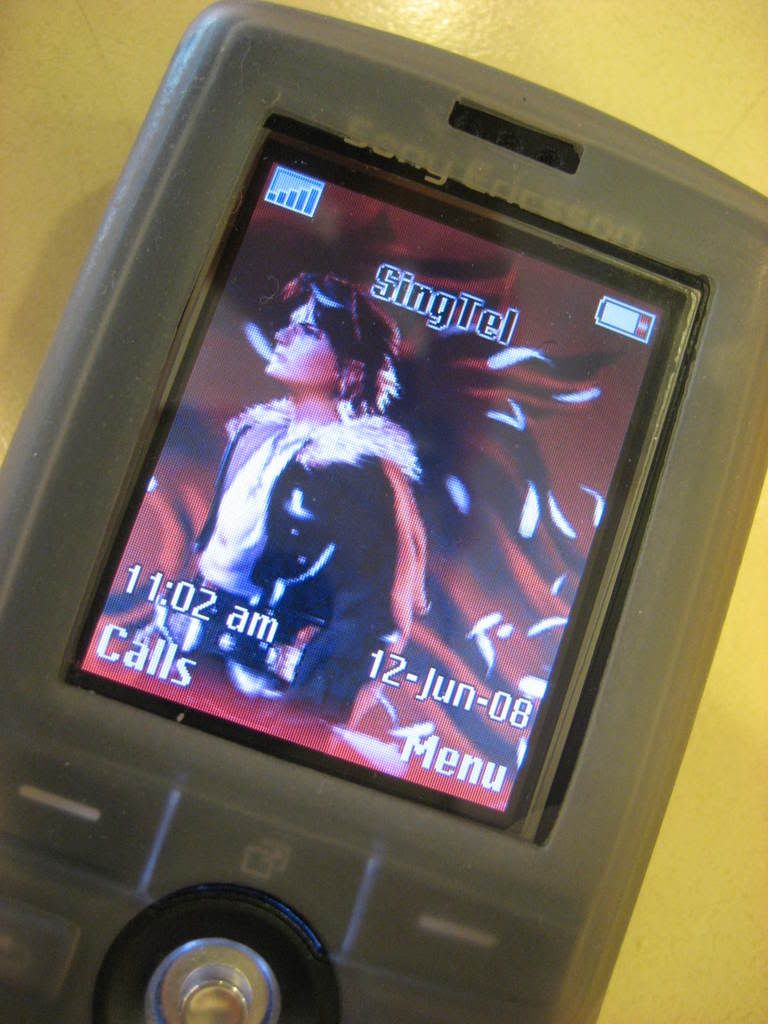 This is the first time my handphone "traveled overseas"…lols
Hmmm…what's so intriguing/special about this escalator?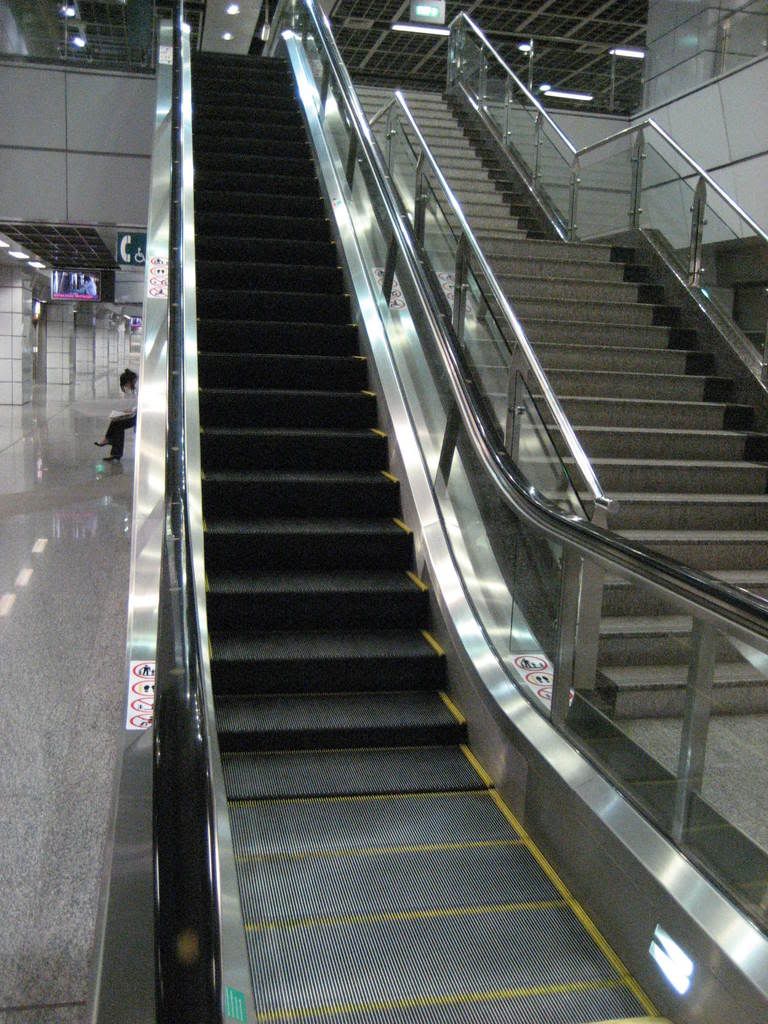 Because…the escalators in
Singapore
"escalates" faster as compared to
Malaysia
…in
MRT
stations only,I guess…so when the first time you set foot upon it,you might actually fall down…I am serious…(shows serious face)
Safety is an important factor…besides securing your belongings in the bag
You can actually protect yourself from harm too…
=_="
Back to food,haha…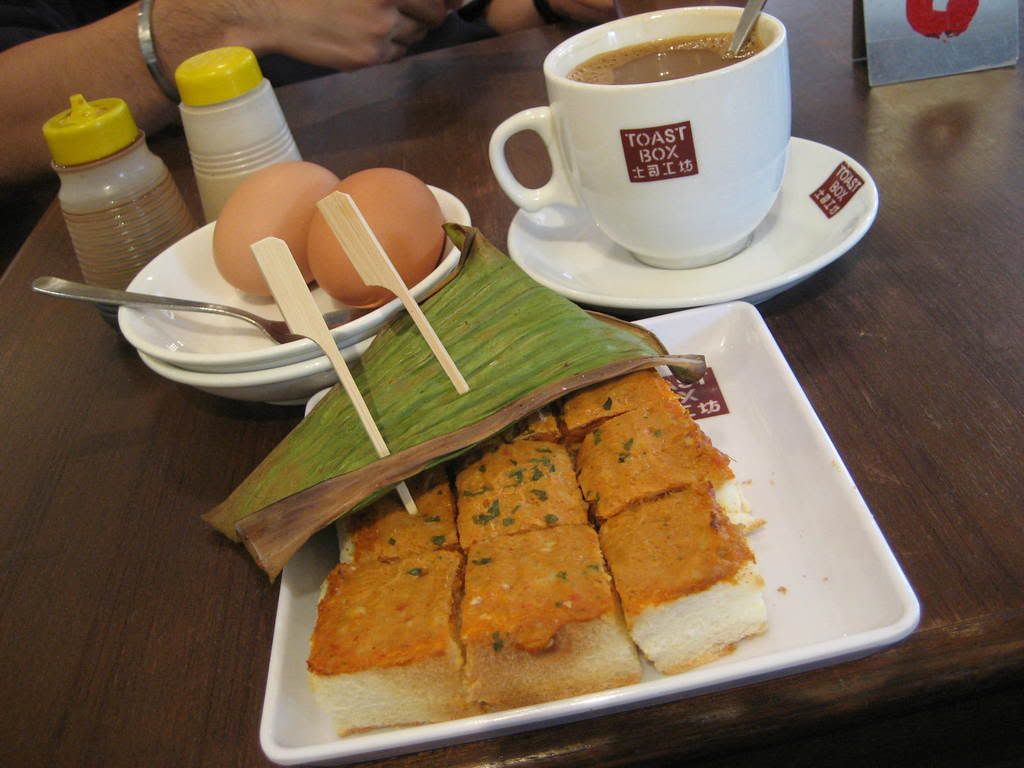 Toast Box
seems to be quite popular in Singapore…
Nearby where we stayed…some sort of market in
Bugis
…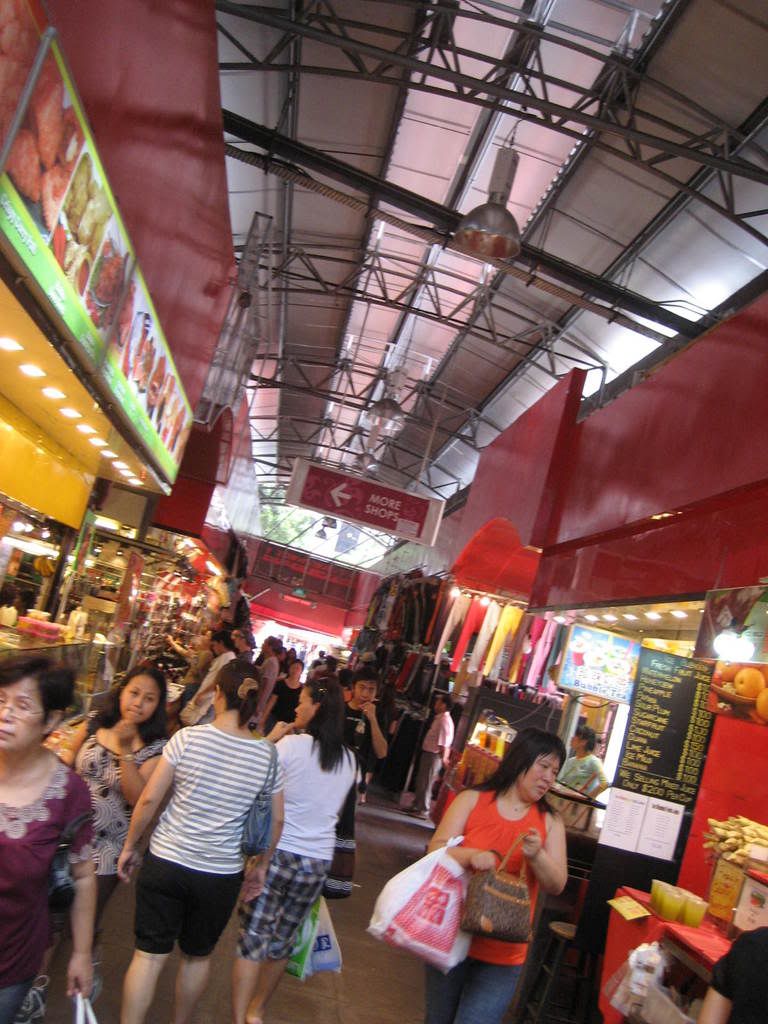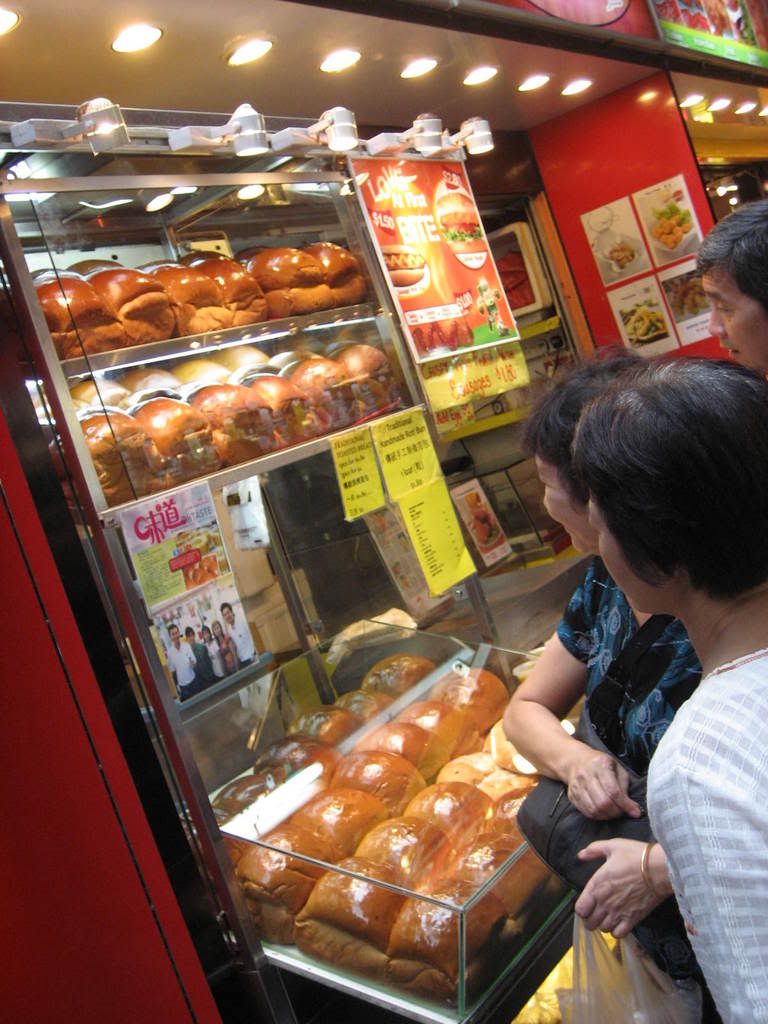 Giant buns and a giant fan which might create a tornado
More areas to explore…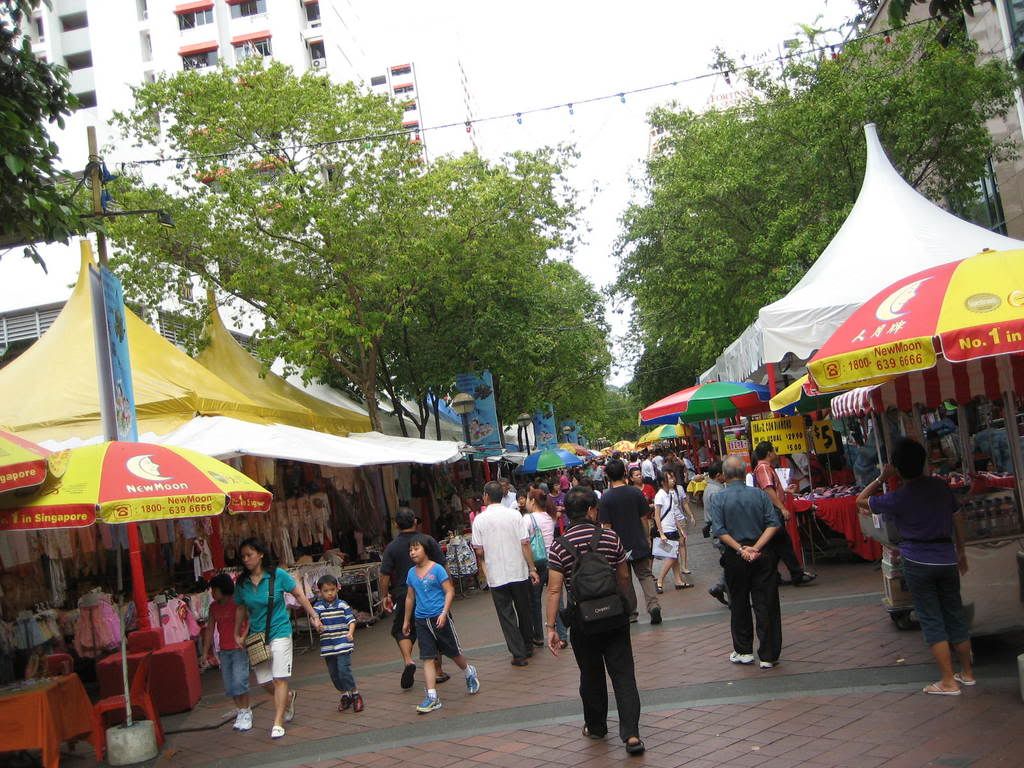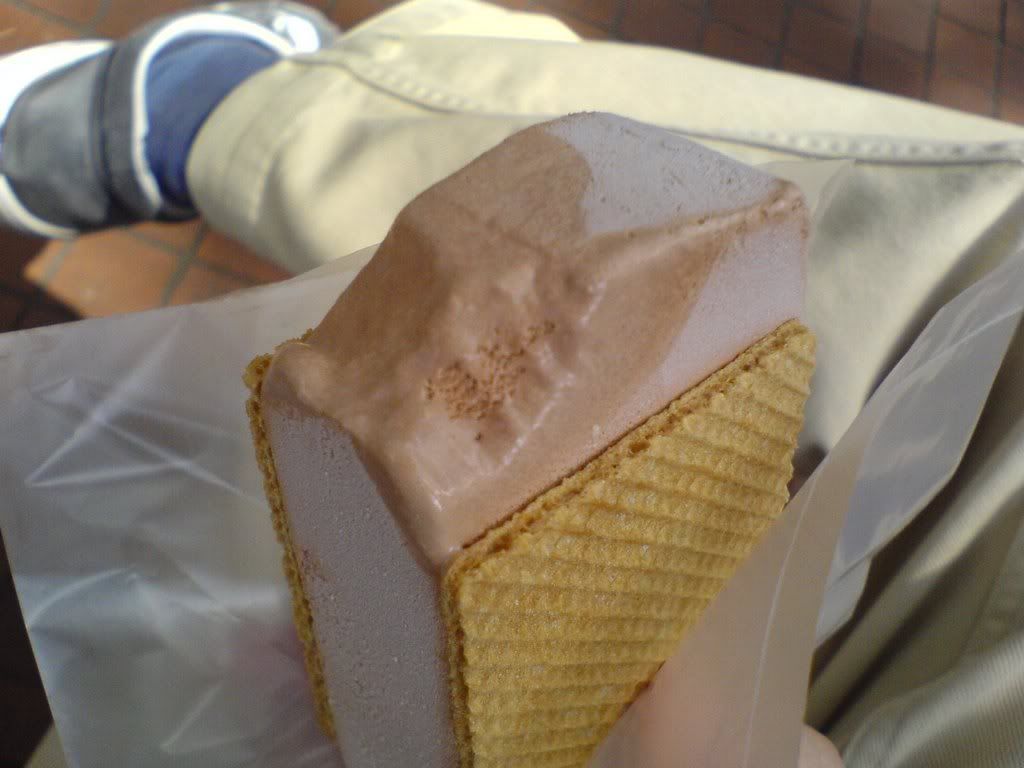 Ice cream here is sandwiched between wafers…
Temple with quite a lot of devotees…
Taking the
KTM
train back home…
What's the point of getting nice-nice
HDTV
when they didn't even use it =_="
Oh,our proposed trip was 3 days and 2 nights…but in the end,it turned out to be 3 days and 3 nights…cuz the extra night was spent in the train,reached back to
KL Sentral
almost close to midnight…delay-delay-delay =_="
Having dinner…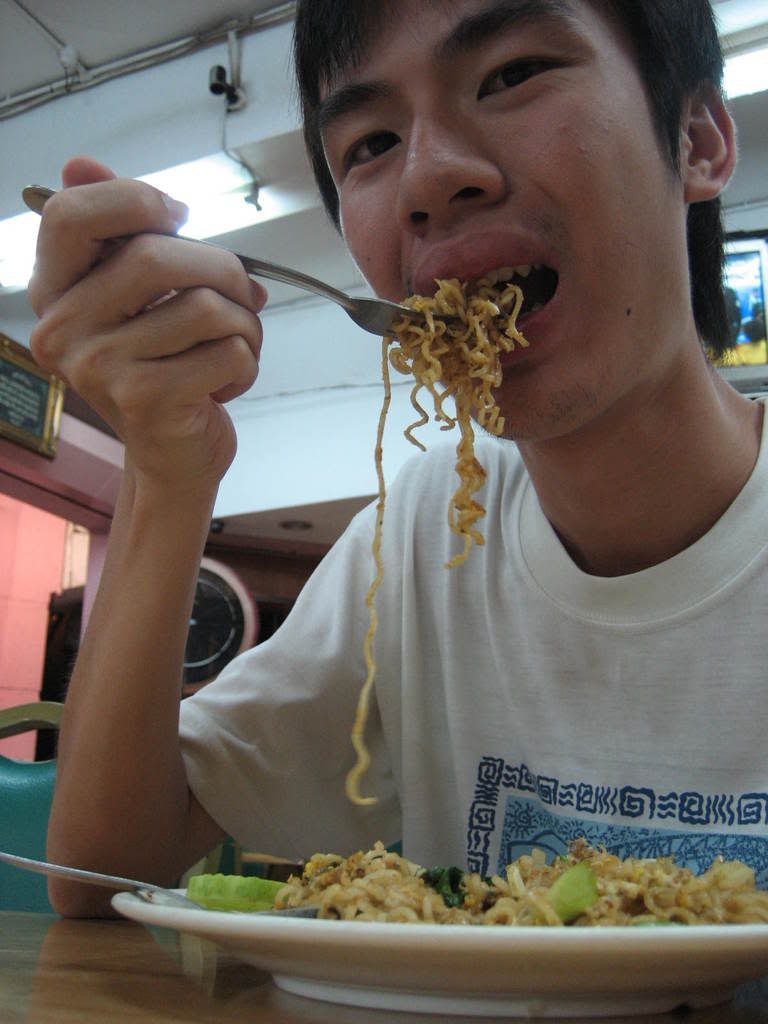 …at around 2am…seriously =_="
Product of
Singapore
…found in
Malaysia
…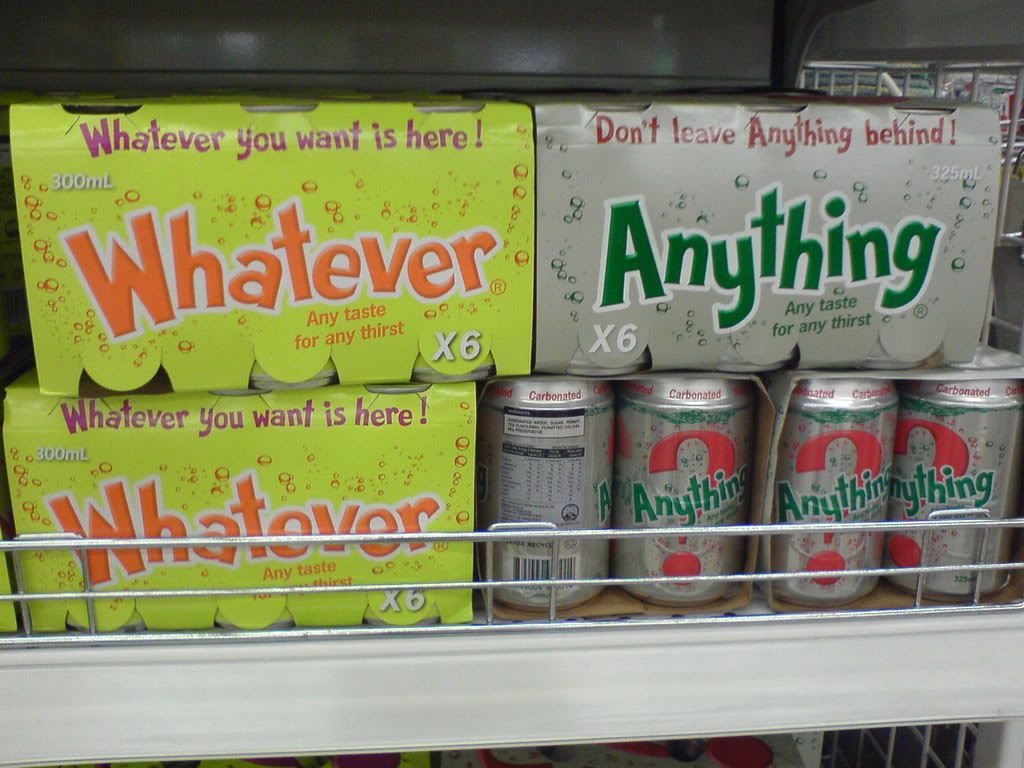 If someone asks you what you want to drink and you answer
Whatever
-lah or
Anything
-lah…here you go then =P
The past few days,been working part time(need cash inflow) while searching for a full time permanent job…good and bad things happened…and hmmm,graduation convocation is coming soon,this
Saturday
(
19th July
)…need to buy nice-nice clothes
Ok,time to sleep now…tomorrow working