I see food…You see food…We all see food =_="
As usual an outdated post…
WARNING…the following pictures are not recommended to be viewed for people who are on a strict diet…or those who detest the blogger for posting up pictures of food which makes them hungry…MWAHAHAHA!!! >=D or somehow developed some sort of allergy towards food =_="
The 3 M's of an outing…Meet…Mingle…and Makan!!!
Headed to
Italiannies
(
1 Utama
)…after much contemplation
Some more the past few days during that week I had pasta for lunch =_=" Never mind ler I guess…let other people do the cooking for me this time…haha
After ordering…and chatting…and eating complimentary bread tambah vinegar and olive oil…and waiting…makanan also arrived
We share-shared…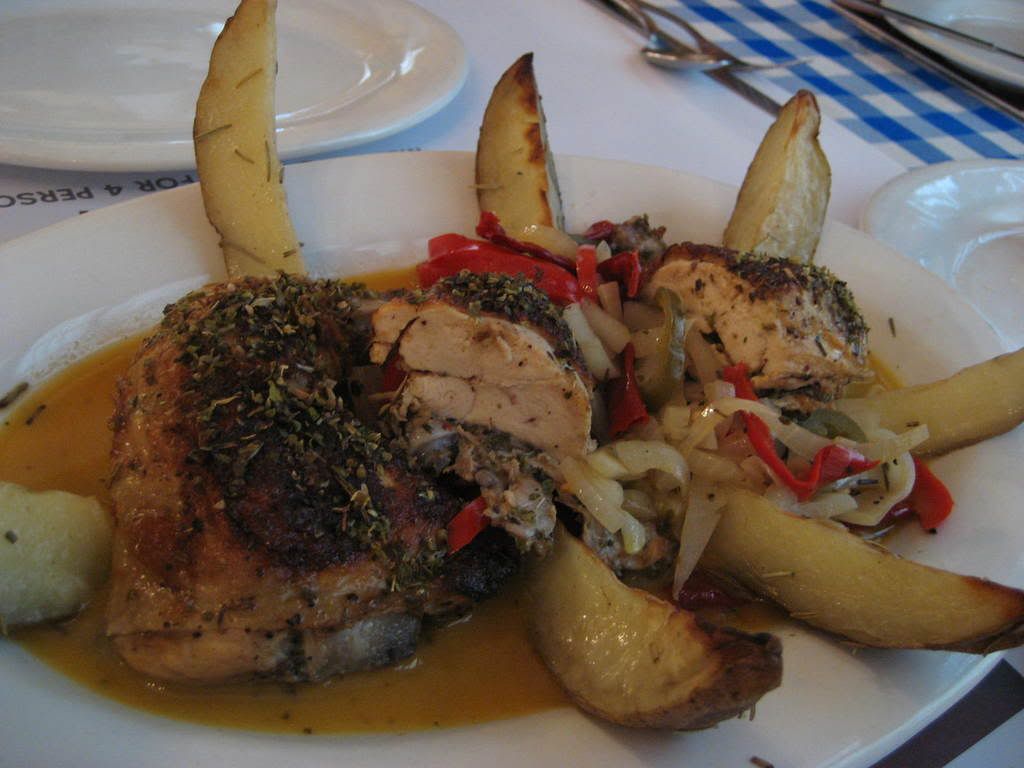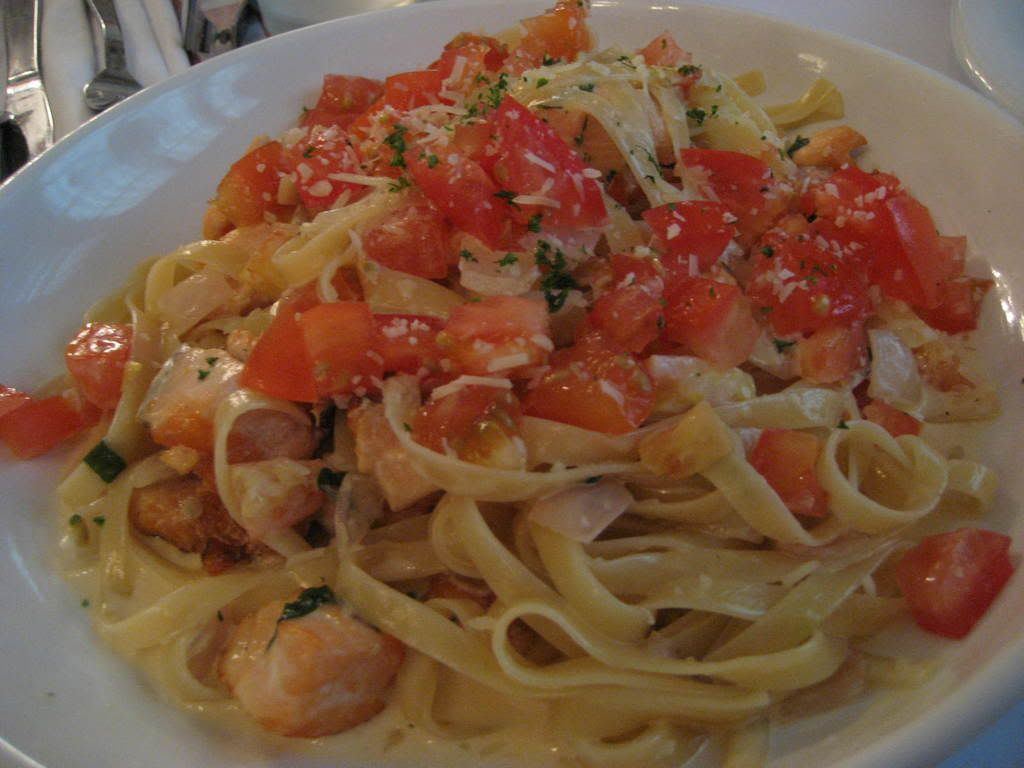 "Cant remember the fancy name but I know it's a bit spicy"
Chicken
and
Salmon Pasta
(which is too salmon-ish…overpowered the pasta…but makan it I shall)
Didn't really like the previous 2 dishes…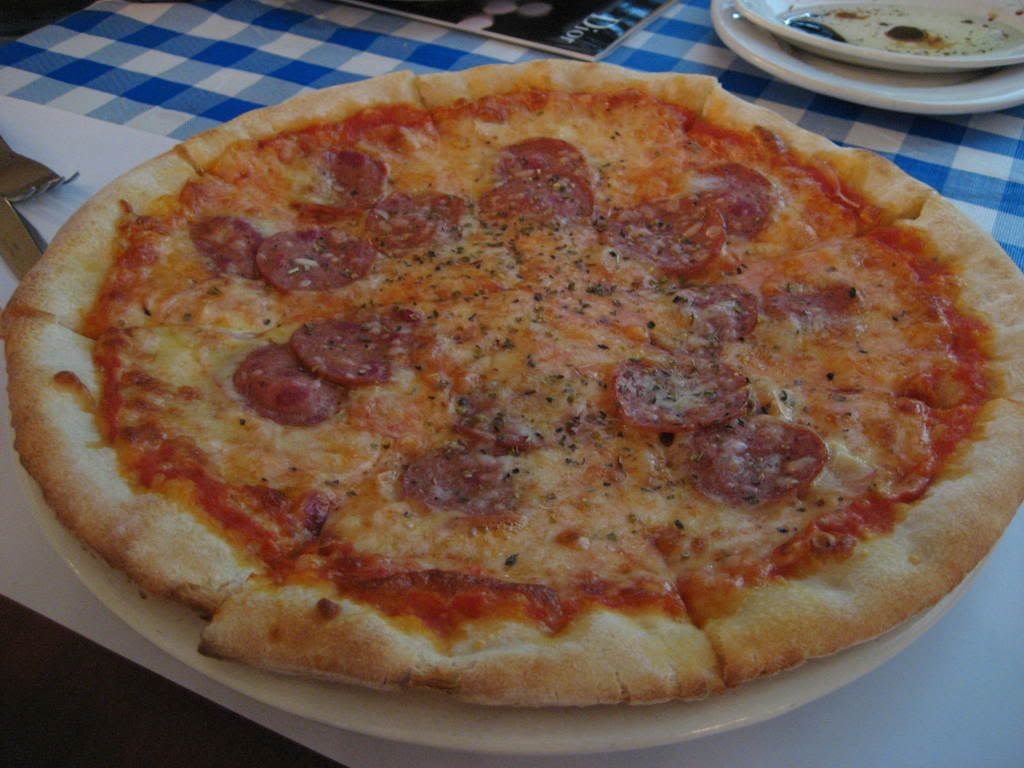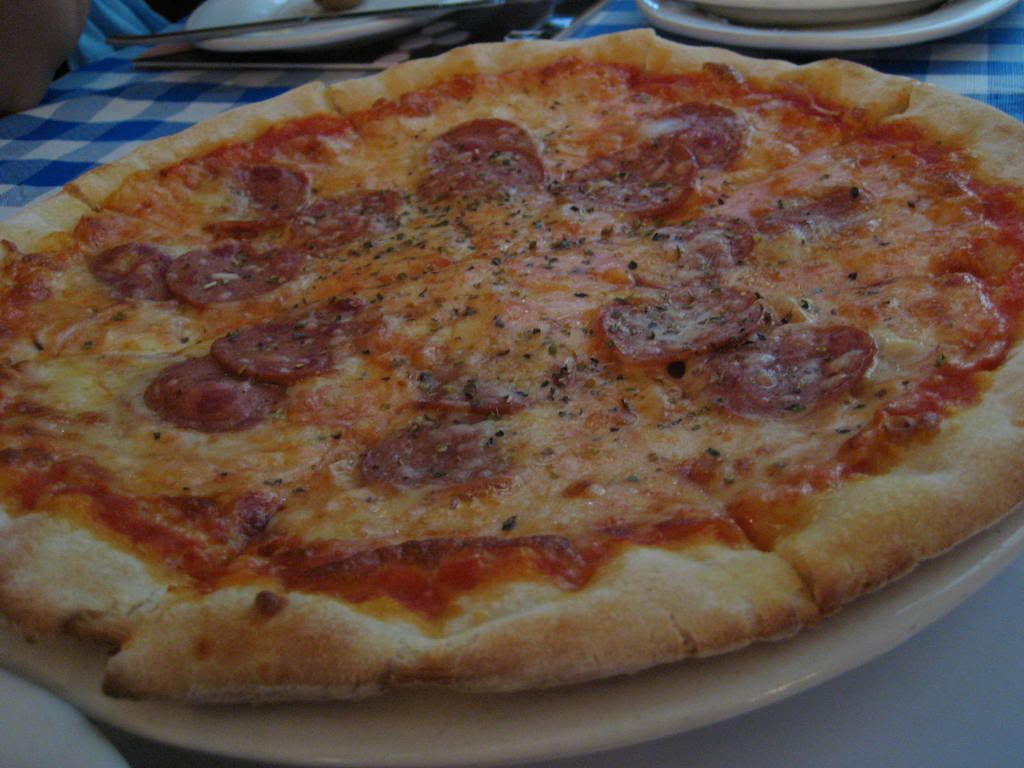 So the
Pepperoni Pizza
wins hands down…with 2 pictures of it…together with a pizza fan picture? =P
And last but not least…
Strawberry Cheese Cake
…
Which also comes with a funny story…but I shall not expose it here…or else the "pizza fan" might make a cheesecake out of me =_="
A picture without food… (
Facebook
quality picture from "pizza fan")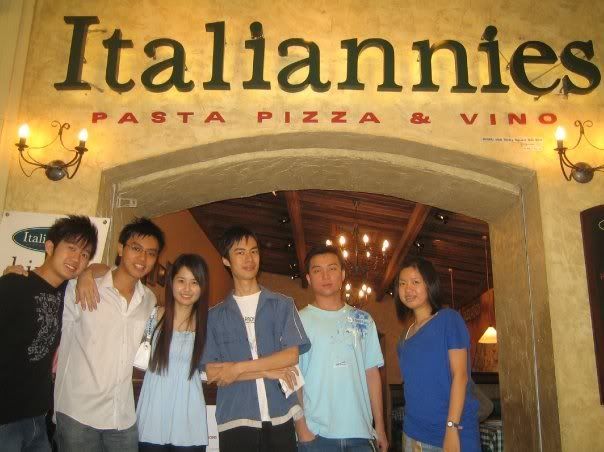 Hmmm…I think this is the 2nd or 3rd time I had dined in
Italiannies
…any other recommended dishes? Everything must try-try…
Ok…time to change menu and venue…
From this pai-seh taken picture from a cameraphone…
Guess what's cooking?
A Japanese delicacy from
Hiroshima
…
Okonomiyaki
!!!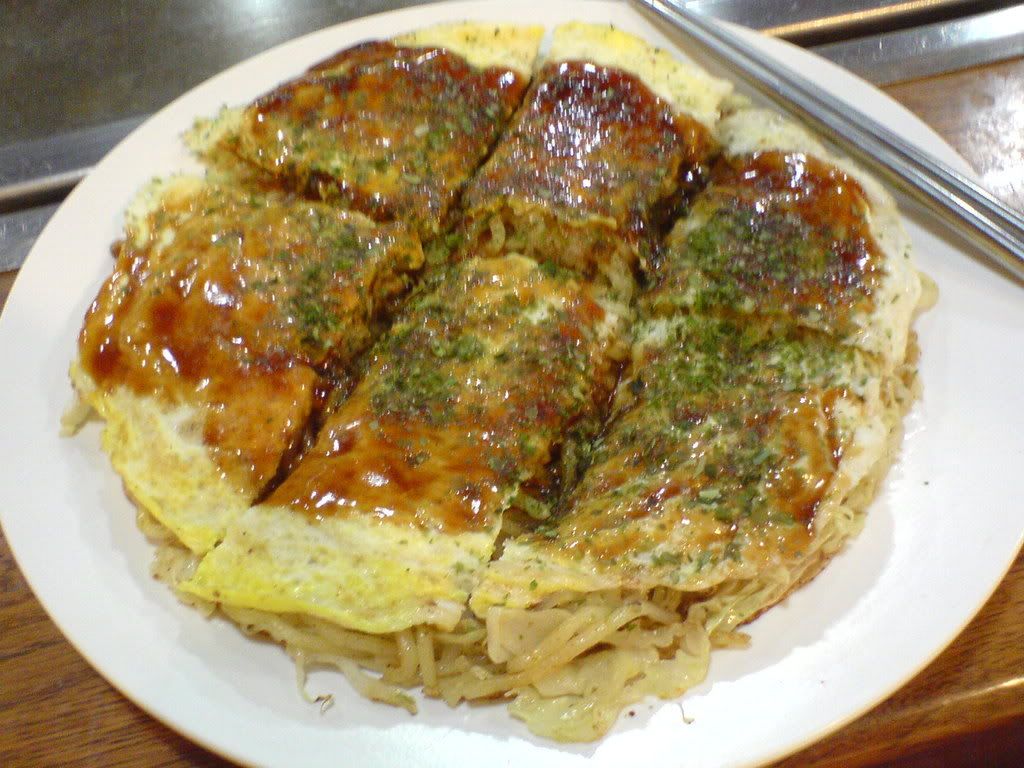 Aunty
Wikipedia
says that it is a Japanese dish which consists of a pan-fried batter cake and contains various ingredients(?)…Apart from the batter cake,other main ingredients are usually pork,egg,cabbage(lots of it!!!) and soba(Japanese noodle)…of course the Okonomiyaki sauce as well…I ordered the
Ikaten Okonomiyaki
(Ikaten = squid cracker)
This restaurant is located at
Low Yat Plaza
(a place that I had no intention of having a meal other than to purchase computer goods)…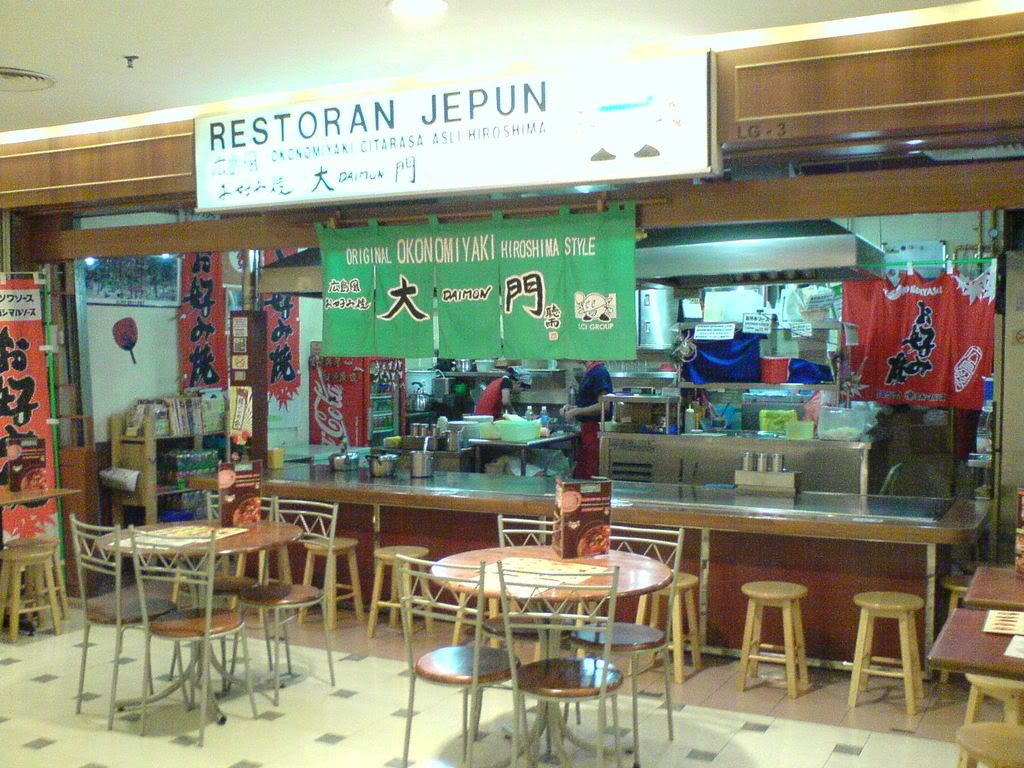 Actually,there was an exact identical restaurant such as this(or maybe
Okonomiyaki
restaurants are meant to look like this? =_=" )…located in a small-scaled shopping complex(
Atria Shopping Centre
) nearby my secondary school in
Damansara Jaya
…While I was shopping/walking pass by/lepak-ing,I had always wanted to try it…but in the end didn't mange to do so cuz after quite some time,the restaurant had closed down(or maybe moved…to
Low Yat Plaza
? =_=" )
Somehow…destiny brought us together and I had finally savoured my dear long lost
Okonomiyaki
…and they lived(we) happily ever after? =_=" Oh…
Okonomi
means "what you like" or "what you want" and
yaki
means grilled or cooked…hence the dish
Okonomiyaki
…"cook what you like"(that explains the part of …contains "various ingredients")…
Should try to order
Okonomiyaki
in a Mamak…
"Boss…tolong kasi satu
Roti Suka Hati
"
=_="
Well…gotta lari ke luar negara in a few hours time…where?
Ok…I'll leave a clue…
(click image to enlarge…if needed)