The Land of the Lions…Singa-pore =_=" (Part 3: The Night Dweller Post)
This update took a while cuz…laziness is toiling over my body and mind and soul…Noooooo~~~
Anyways,this post will be kinda short(and cincai?)…no "feel"…no semangat…no blogging mood already liao =_=" Thinking and worrying too much nowadays,geh?
Berjalan-jalan during night time on the 2nd day…
Little India
…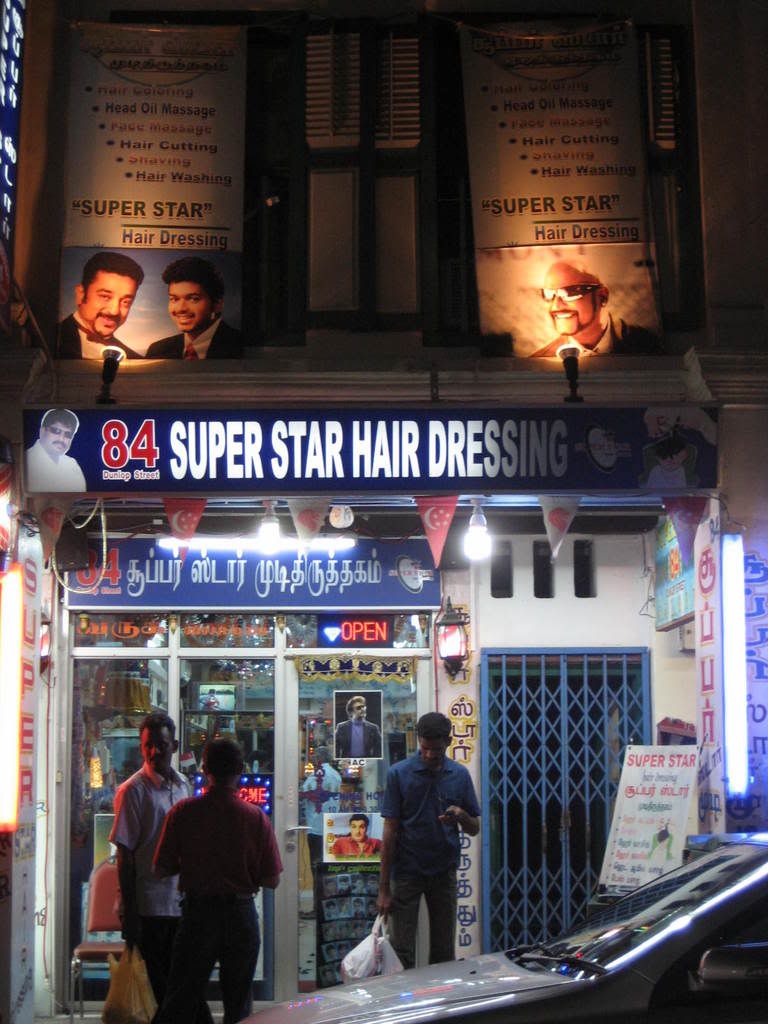 Basically…feel very "alien" here…haha
Barber…Money-changer…Roti-man…Newspaper delivery…Laundry service(dobby)…Magazine stand…etc…normally seen Malaysian Indian jobs
Chinatown
…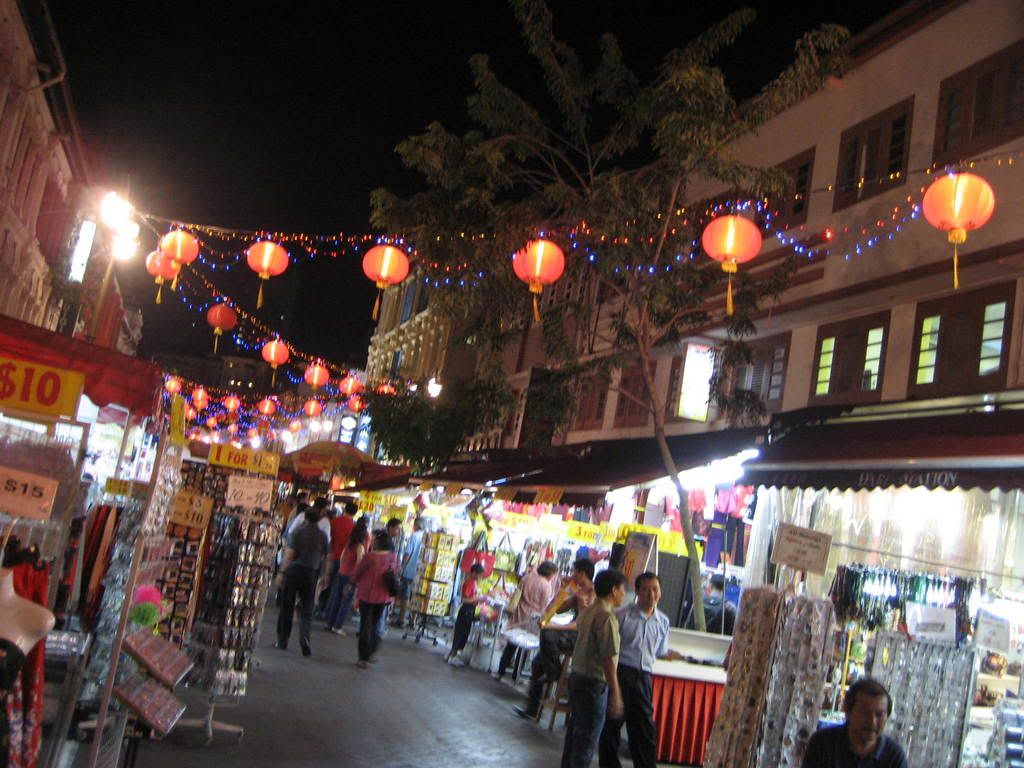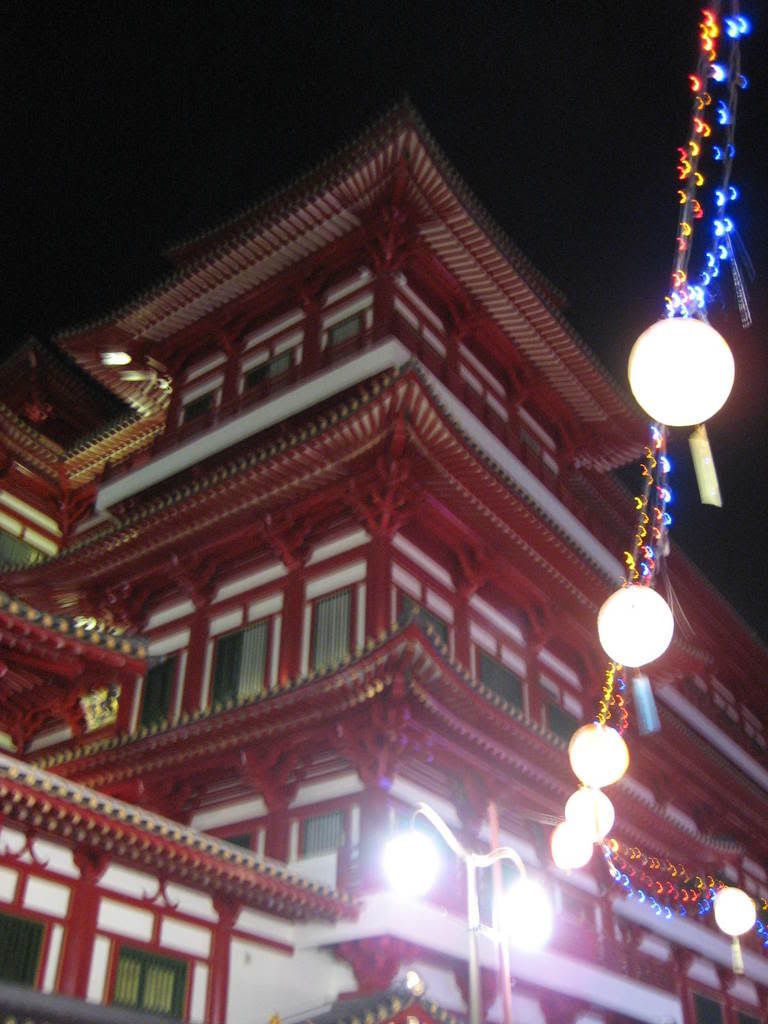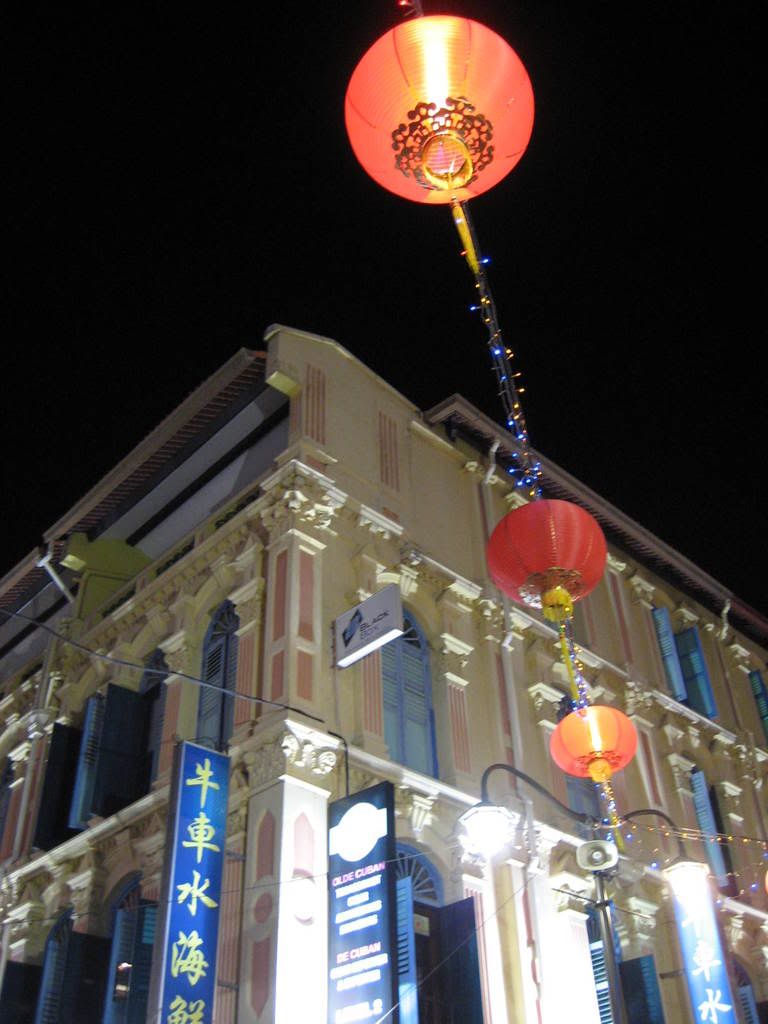 Red
lanterns…
Red
temple…I wonder whether we Chinese support the
Red Devils
(
Manchester United
) as well?
Lines on the road…drawn by a worker who was drunk? =_="
Aha…this is another popular spot…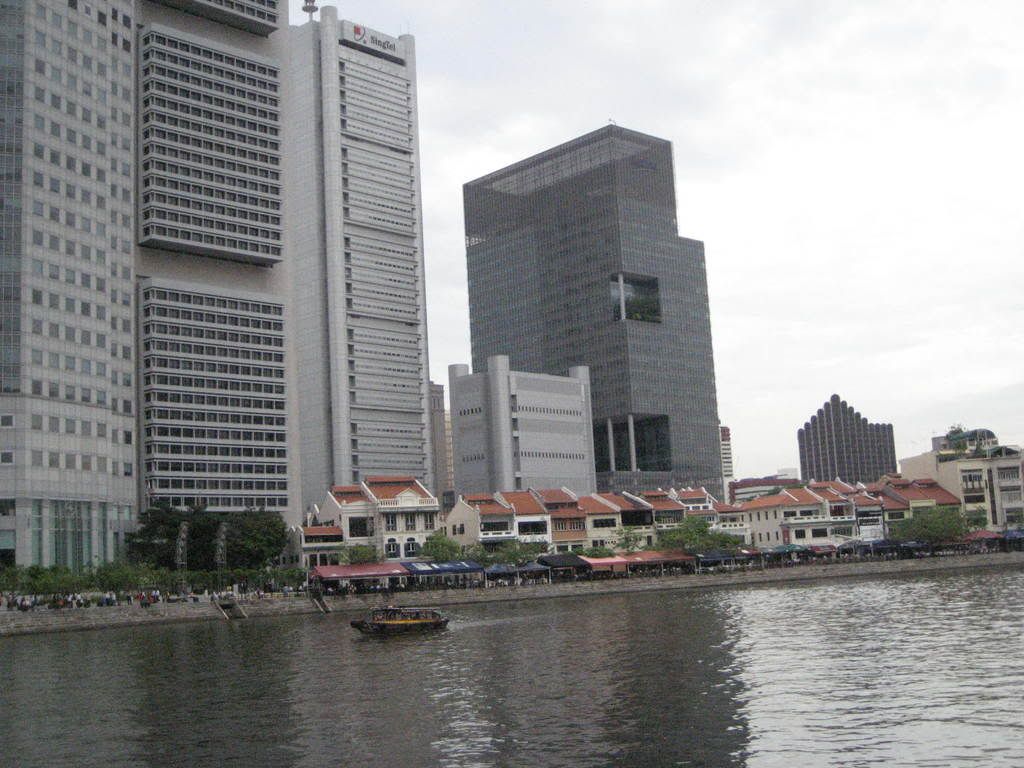 Clarke Quay
…by day
And by night…turns into a very happening place(think
Bangsar
)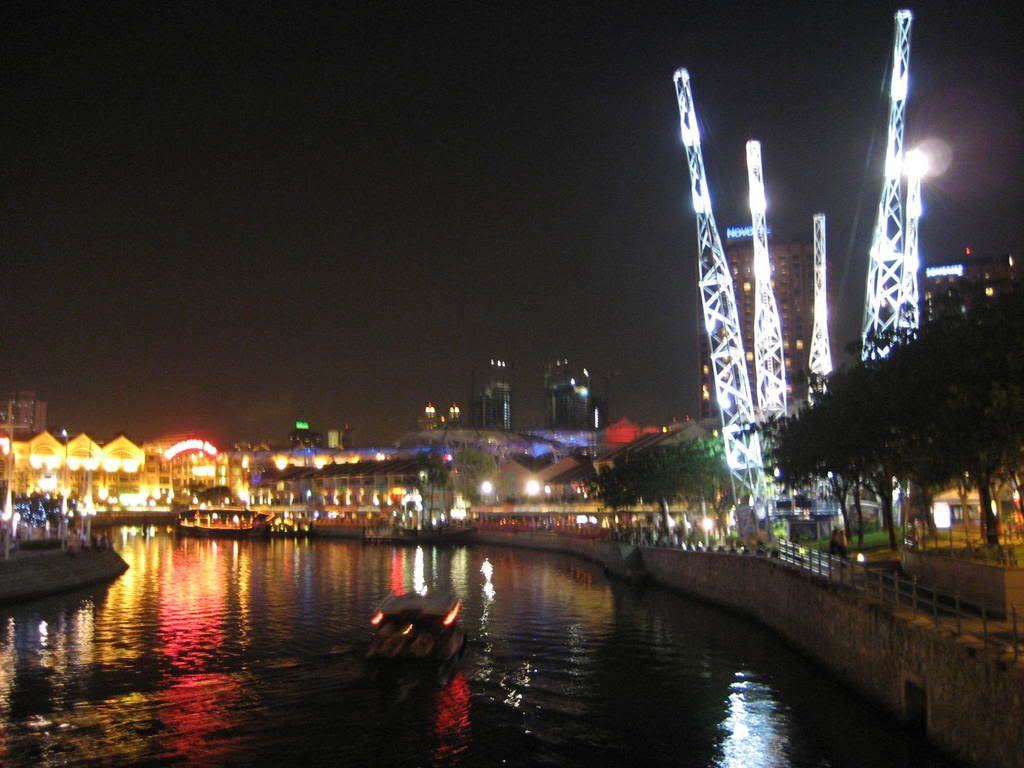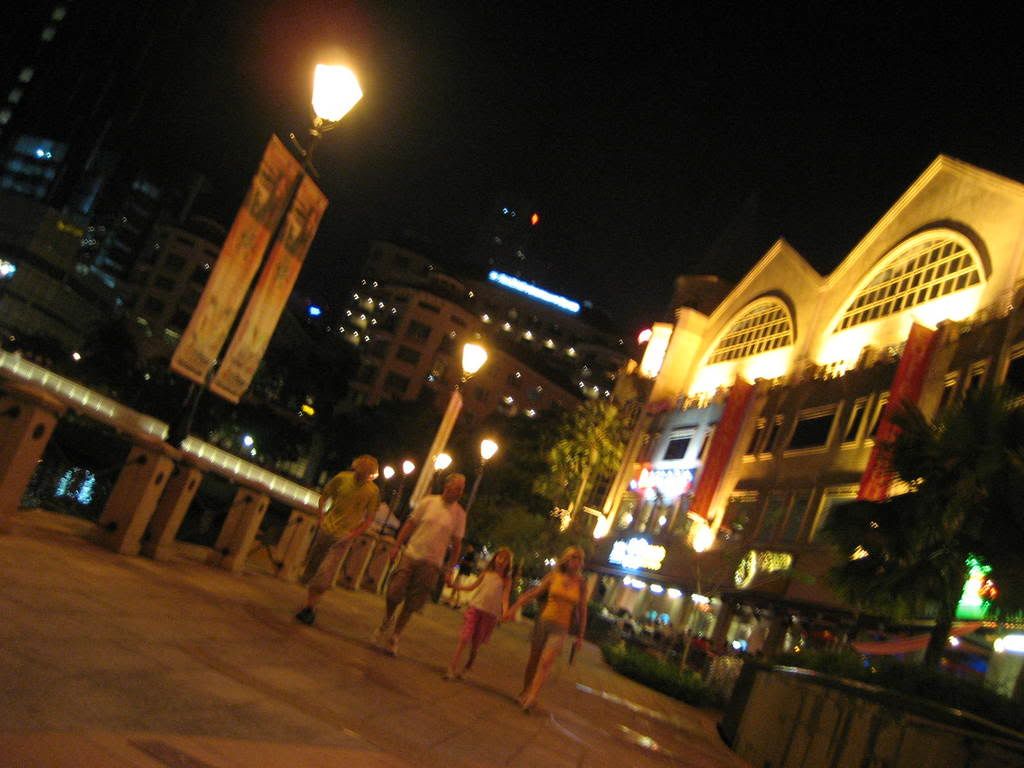 Can makan-makan…minum-minum…dance-dance…swimming in the river is not advisable =_="
The
Eye of Singapore
…at night!!!
Heh…even
Eye of Malaysia
also I haven't been to…haha =P
And that…somehow concludes all the places I've been to,during my stay in
Singapore
…and numerous shopping malls as well…Round 2 to
Singapore
wont be anytime soon ler,hehe =P
Ending with a picture…