A Perak we will go: Trapped on an island…
Hello again…this is
Part 2
of the
Perak
trip…yes-yes,as you have noticed…updates had been very-very-very sloowwww…well,let's just say that I am being sidetracked to other stuff and throw in a handful of laziness together with it…well,better than no updates right? Actually,at the moment…there really isn't anything else to be updated about…Hmmm…
Anyways…ehem-ehem…back to the main story…
So the following day…after bangun pagi+gosok gigi+cuci muka+mandi+pakai seluar dan baju+makan sarapan…we headed to
Pangkor Island
(Aha! Which makes the 3rd island that I had been to in
Malaysia
,the previous other 2 were
Redang Island
and
Penang Island
…yes-yes,inclusive of
Penang Island
=P )
The only shot I manage to take at the jetty…
Yes-yes…those are the ferry which brought us to the island…not the enormous ones at
Penang
nor a cruise ship…lols =P
Upon arriving on the island…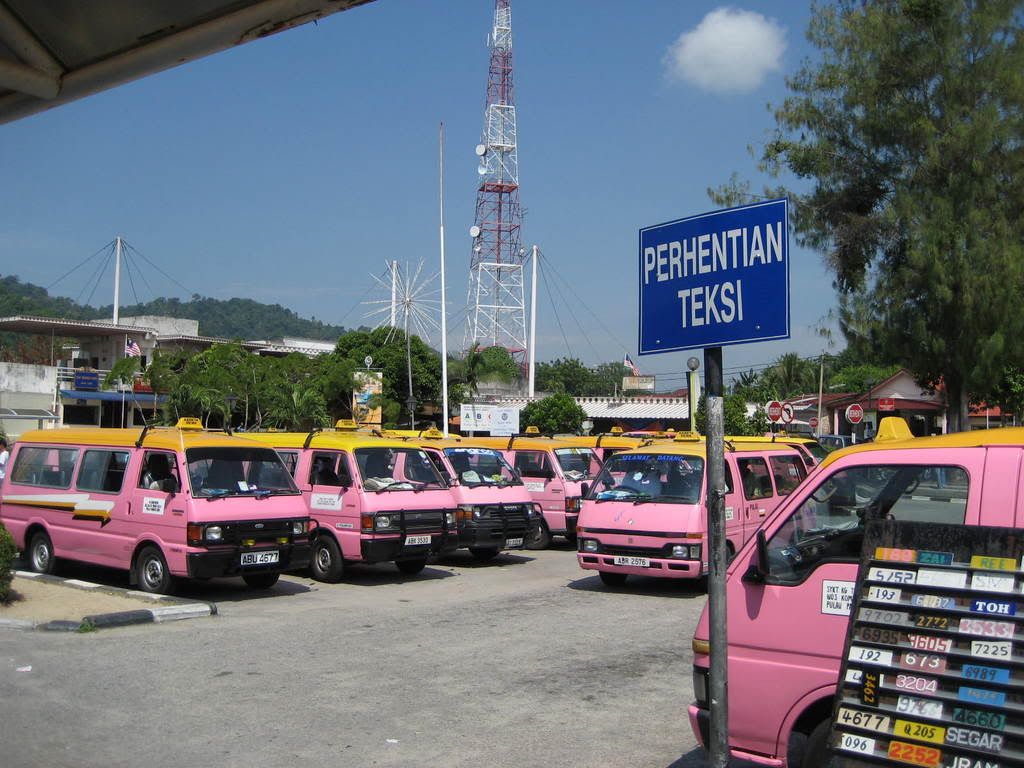 Greeted by
pink vans
which are converted into
taxis
…amusing for jakun people like me who had never been to
Pangkor Island
before…
Of course…why bother taking those taxis when we wanna take our own sweet time going around the island…so we rented a car…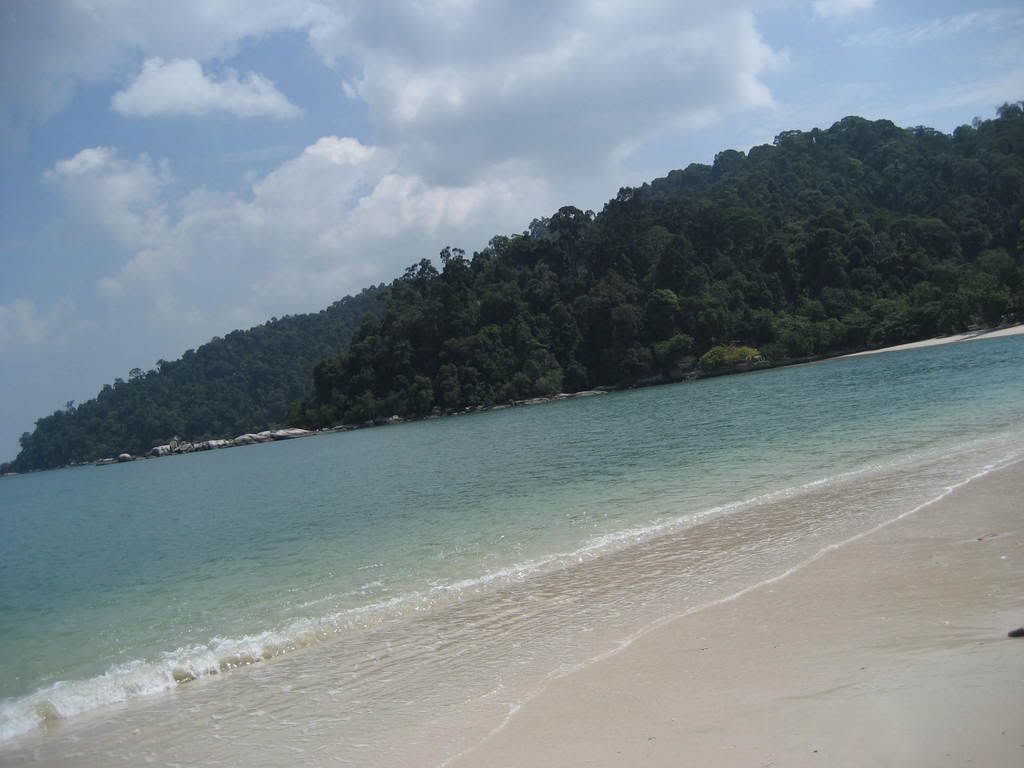 Drive-drive-drive to a lovely beach first…what good is an island without a beach,eh?
But this area quite deserted…no hunky-body guys and girls in bikini to be sighted…if I recalled,there were a few aunties and uncles sunbathing there…
Anyways…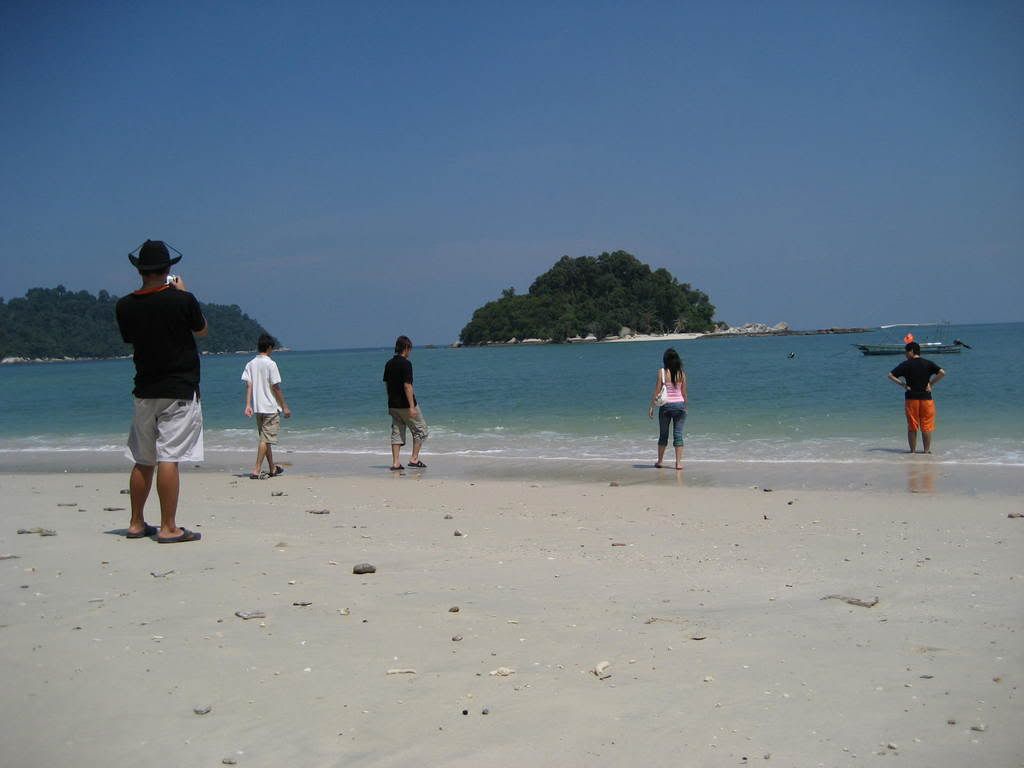 Less people(or probably no one at all) on the beach means…more photo sessions and doing ridiculous things as well…
Like…
Eddie
trying to make a sandcastle? Looks more like a Sand-igloo or a Sand-Pau to me…lols =P
Lame comic…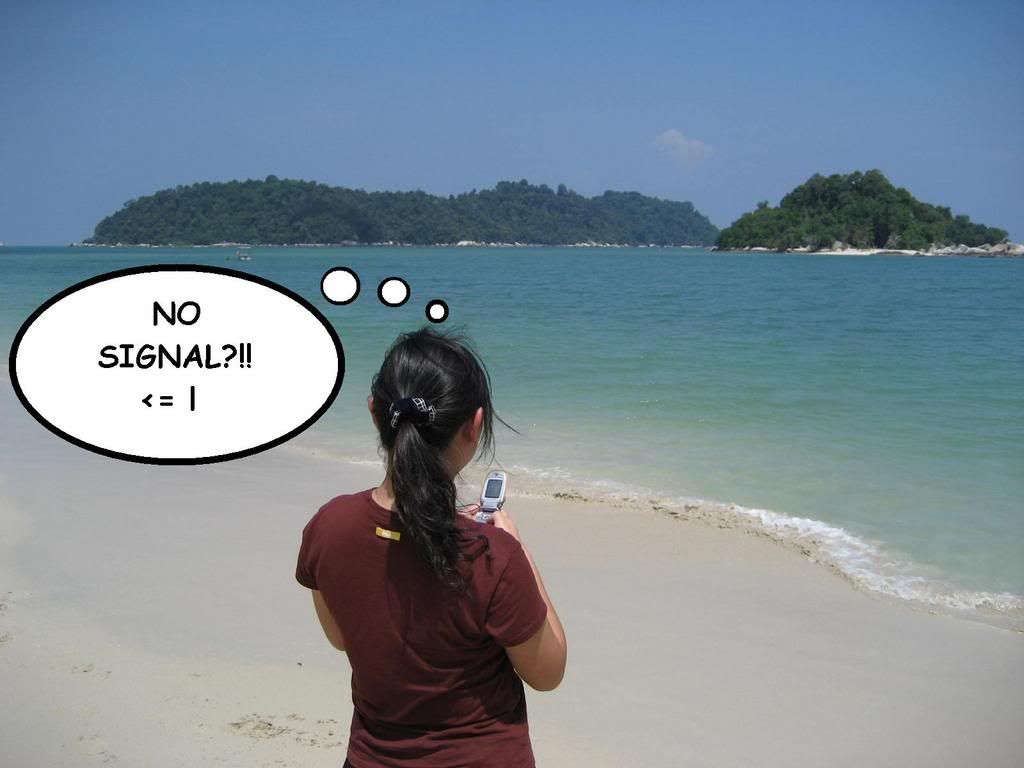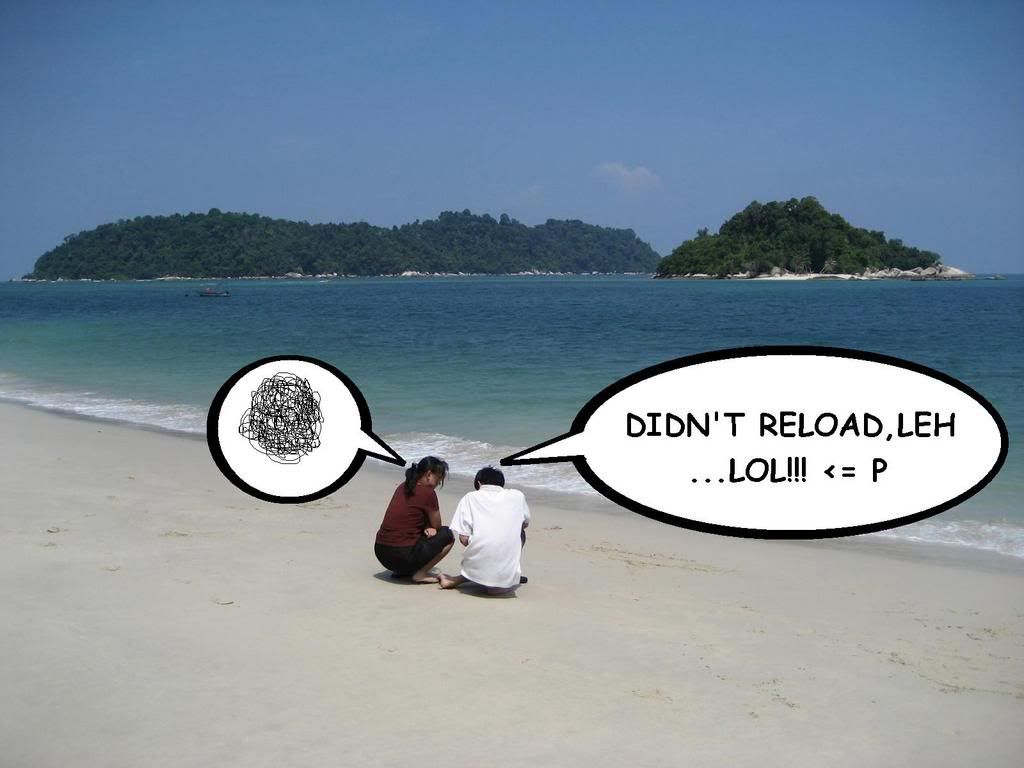 The End =_="
After having lunch…went to a place on the island called…
Kota Belanda
(
Dutch Fort
)…a view of the alienatic symbols(crop circles?)…Oh and that's our rented car…a
blue Proton Saga
(manual transmission)…to fit 7 of us!!!
5 guys+2 girls(both of em' at the front passenger's seat!!! =P )…errr ok lah,since I am skinny,more of like 6.5 of us? =_="
This…I think is some sort of jail or torture chamber…How to torture them? Throw more people inside…lols…but I guess the walls will fall apart and they could escape…Hooray! =_="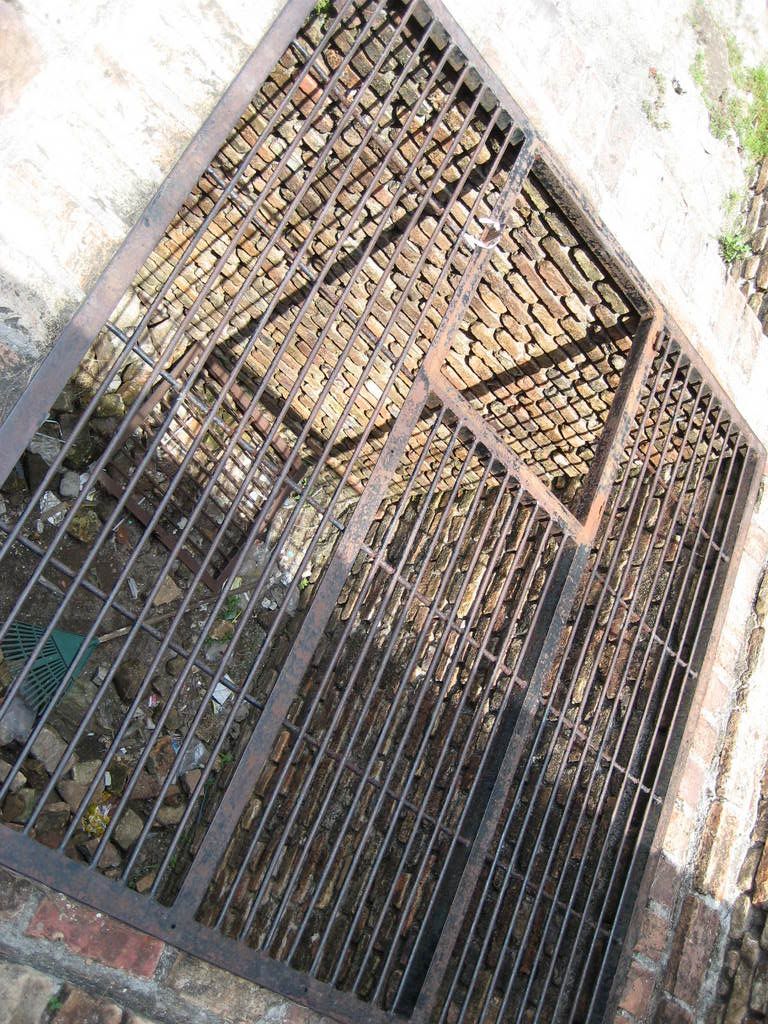 That was in the past…now in the present,it's a rubbish dump? Hmmm…
Wish there was a monkey to pluck a coconut from those trees for me to drink…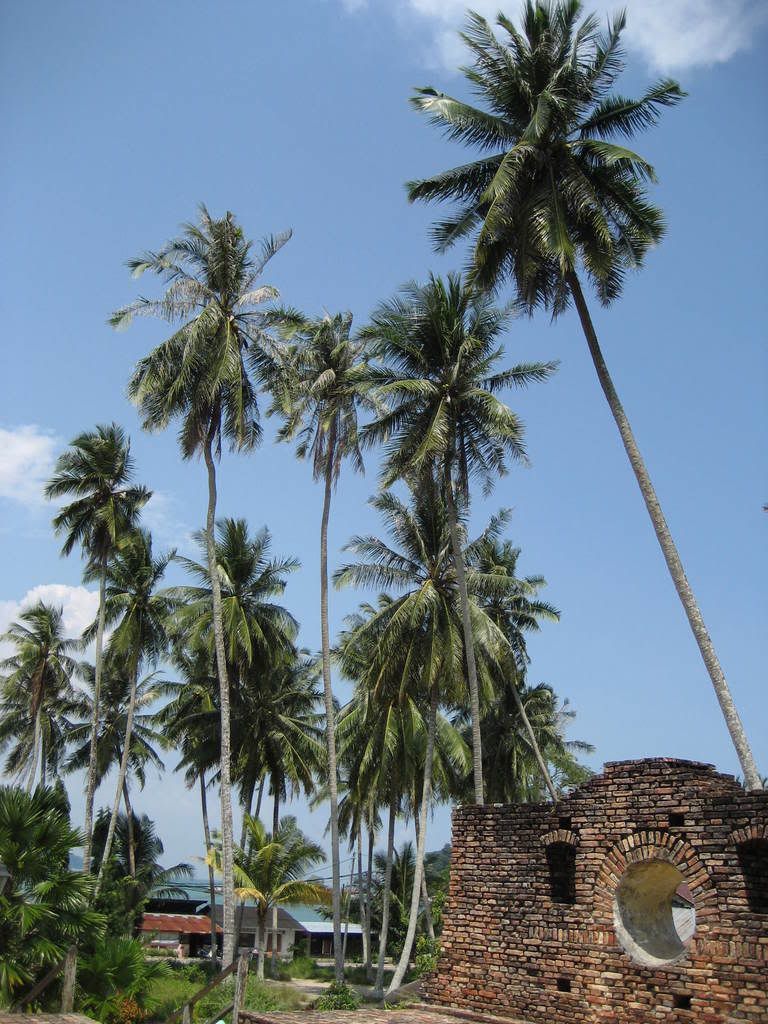 "
Breezy Coconuts…
"
Things to do here…like…
Hole-watching…?
Can see things like these only…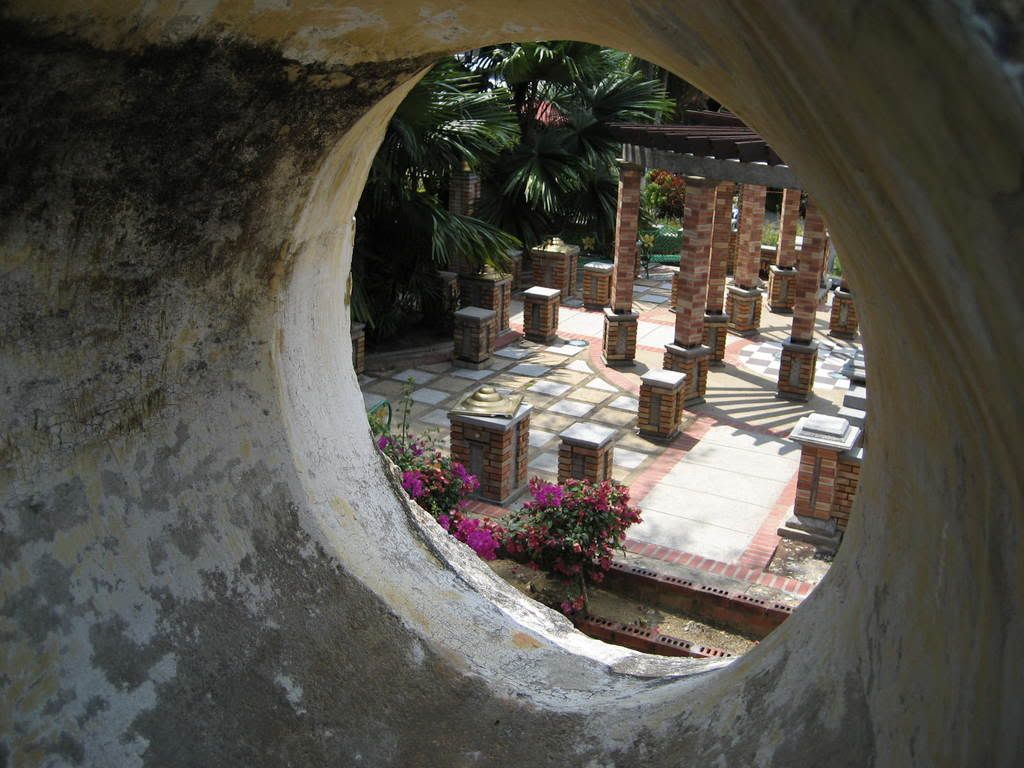 "
Beyond the Hole…
"
And…
Lepak-ing…?
And errr…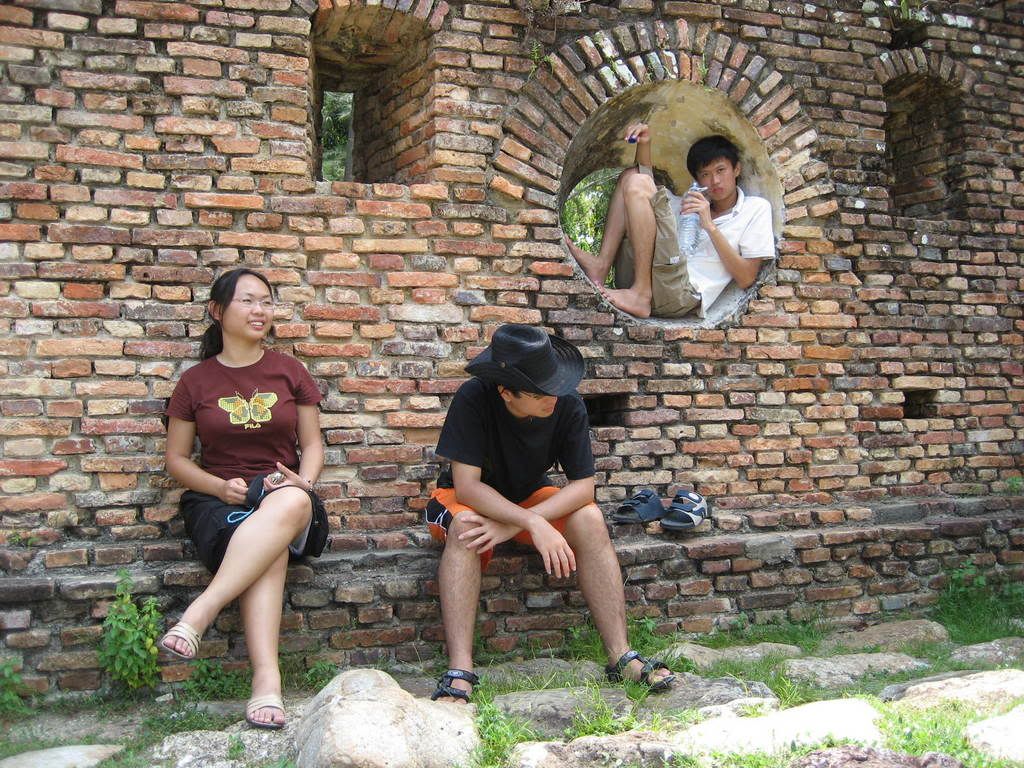 More lepak-ing…?
Also…
Posing…?


Generally,I find Pangkor Island quite boring(or maybe hafta go island-hopping or something…)…lols…not really a "beach resort" sort of place(go to Redang Island or others) or "makan-makan heaven"(go to Penang Island)…unless just wanna go there to snap-snap pictures…Heck,we even manage to drive around the whole island in maybe less or around 1 hour only…so yeah,can go for lap racing too if like that =P

Till the next update then…lols…slowly-slowly wait leh…will try not to delay,haha…hopefully =P